The last glimpse I shared into the Janery Sewing Studio may have looked pretty decent, but there was a detail to the rental-friendly faux built-in shelving that needed to be addressed.  Since January is a quiet time for the shop, I decided to pull everything off the shelves and finally really finish the faux built-ins.
Ta-dah!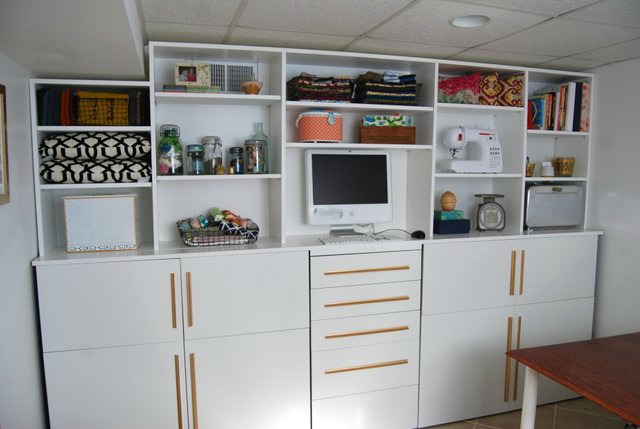 Here's what was lacking: I originally had cobbled together a wide shelf with a lip to sit across my bottom IKEA cabinets.  I didn't remove that before building the top shelving unit, but I should have.  When I finally removed it, I was left with an unfinished area between the shelves on the top and the cabinets on the bottom, which you can see here: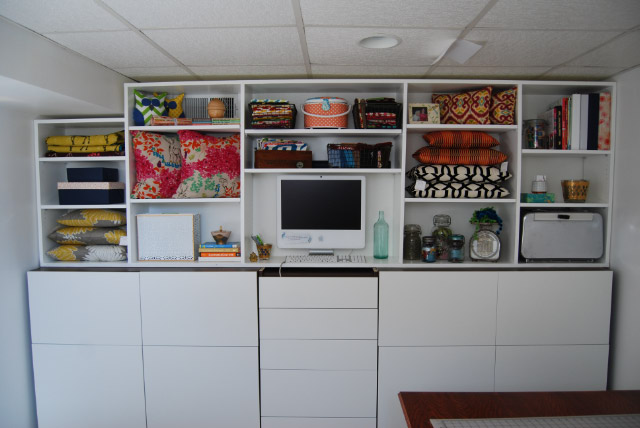 Here's how I finished it off:
I joined a narrow board to the bottom of the shelving unit using my new Kreg jig, and thank goodness I had it, because it made it so easy.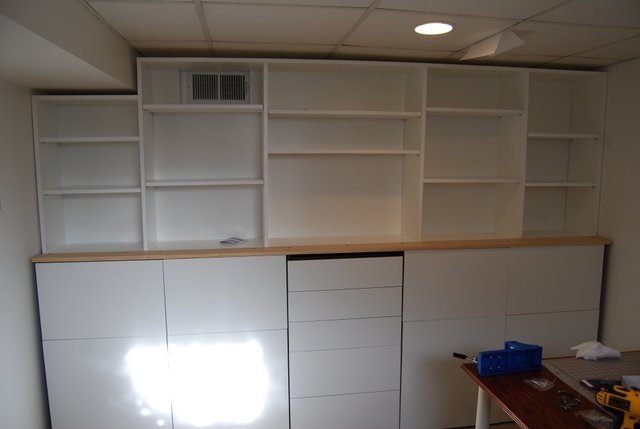 The middle cabinet was actually a tall IKEA cabinet that we cut in half, so the top was unfinished. I cut a thin piece of trim to fit that little gap above the top drawer, and used clamps to carefully glue it in place.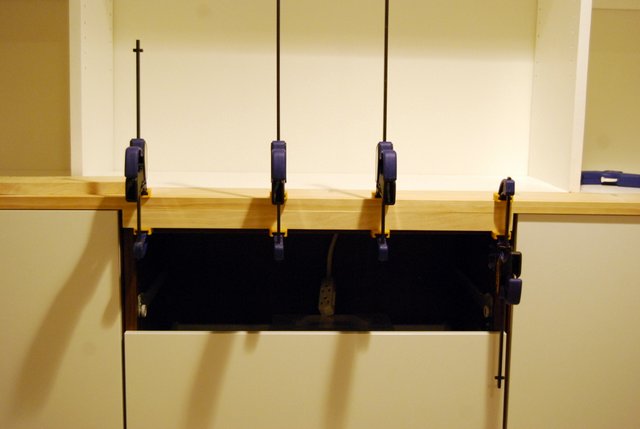 Then I completed multiple rounds of sanding and painting and sealing.  When I was done, there was still a visible seam where the new board joined to the existing shelving, but I'm ok with that.
It doesn't have to be perfect.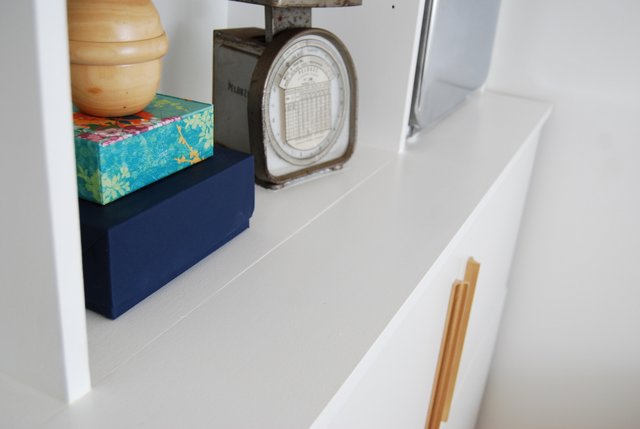 I'm just satisfied that the shelves are truly done now.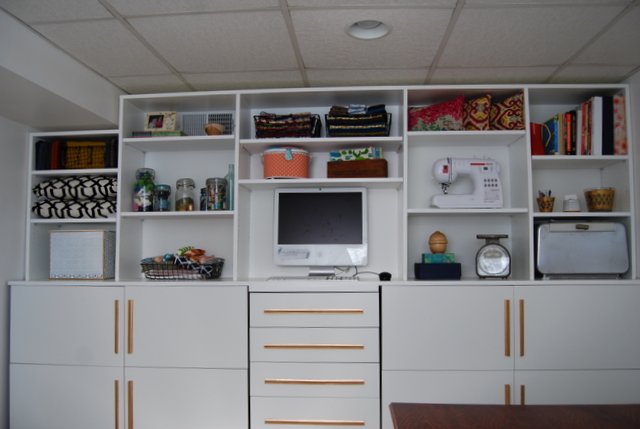 Next week: How I created my gold drawer handles to kick things up a notch.
PS: The Janery Winter Clearance sale is still going strong – save 50% on all the handmade pillows, pet beds, and accessories in my shop with the code CRAZY50.
In case you missed it: