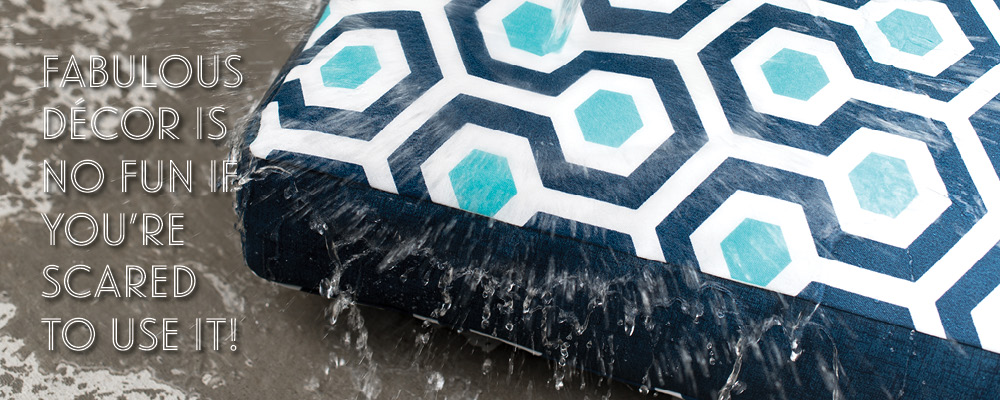 I'm Jane Pearson, the creator of Janery's chic pet beds and home accessories for style-savvy pet parents.
Driven by my passion for interior design, I wanted to create a better pet bed: one that was both ridiculously chic and waterproof.  In the process, I was committed to avoiding overseas sweatshop labor and using American-made materials whenever possible.
Janery was inspired by my beloved rescue dogs, found on the streets of Richmond VA, and one of whom was occasionally incontinent.
I quickly grew frustrated as each dog bed was ruined by Charlie's accidents.  If I washed the soiled cushion, the filling became lumpy and uneven, leaving Charlie sleeping on bare spots.  I was tired of buying new drab dog beds every few months.
This  attempt to make pretty-yet-practical pet beds for my own four-legged family slowly turned into my full-time job.   When I first launched Janery, I worked in the defense industry by day and sewed products at night.  After the birth of my daughter in 2015, running Janery became my full time job, giving me more flexibility and time with my growing family.
In 2016 Janery's wholesale program launched.  I remain committed to the principles that inspired this company – fabulous style, uncompromising durability, American manufacturing, and giving back to the community.  At the end of each year, I donate 5% to quality organizations helping homeless people and pets.
Love what you see? Click here to become a Janery VIP for exclusive access to private sales and early releases!