Remember this hot mess from our Redneck Yard contest & party?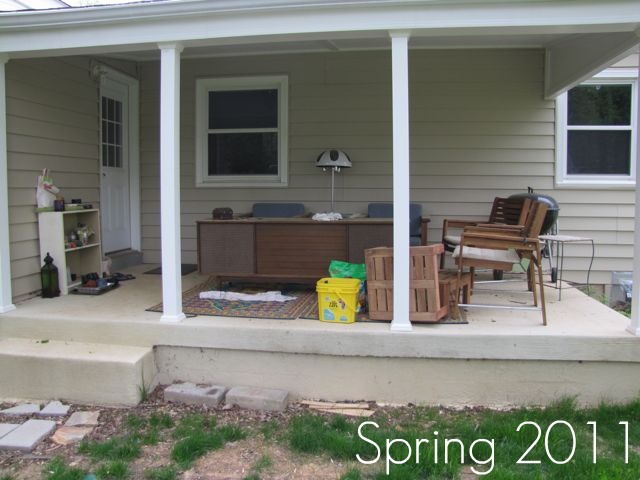 It was pretty bad, huh? A huge departure from the simple outdoor living room we created last summer.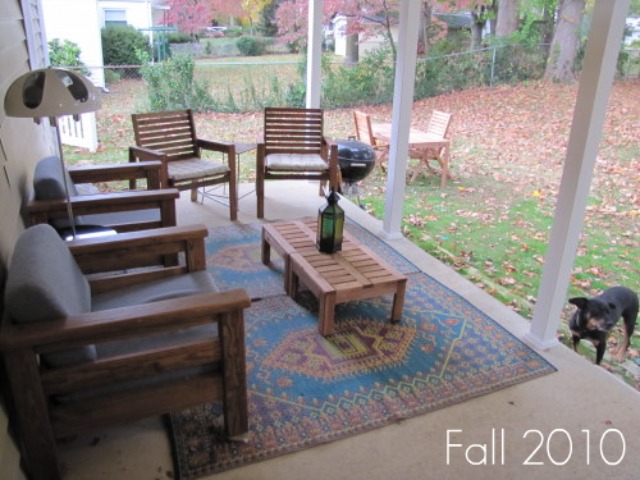 We got the trash cleaned off the porch soon after the Redneck party, but the trash-picked vintage credenza languished on the porch for some time.  But there's nothing like a visit from a fellow home blogger to get your cleaning butt in gear!
So on the 4th of July, we celebrated our nation's independence by liberating our porch of it's mess.
First, we moved the vintage record player to the shed for the time being, because it still needs to be scrubbed out and refinished.
Then we moved everything that was staying to the yard.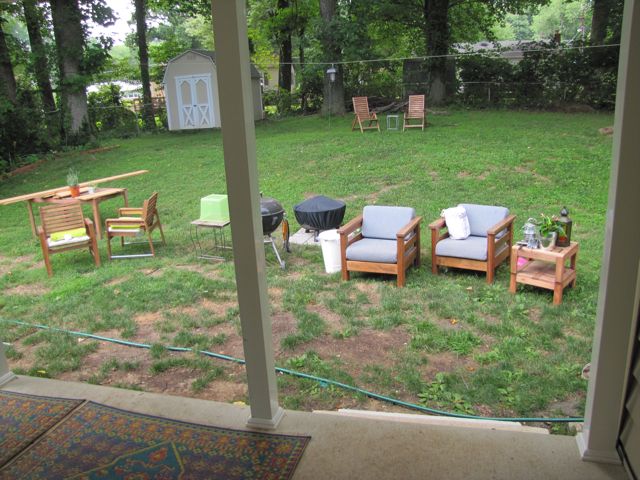 Ryan first "swept" away the dirt of winter and spring, using his new electric broom.  (I'm not joking, it's really called that and he loves it.  I think it's somewhat absurd.  though our walkways have never looked cleaner.)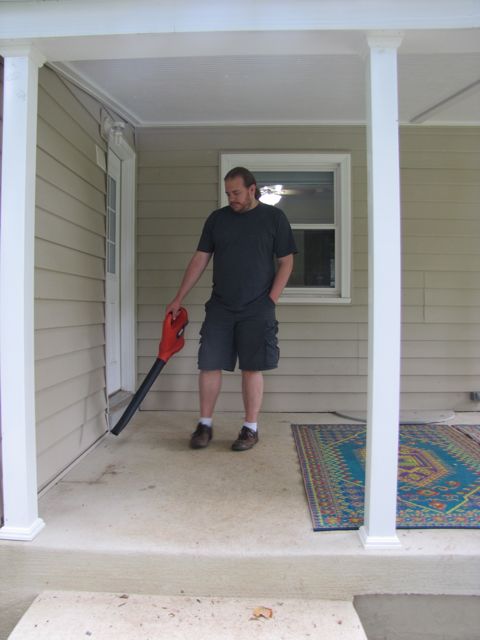 Then he sprayed it down with the hose.  It was disgusting – but rewarding – to see all the gray water running off the walls.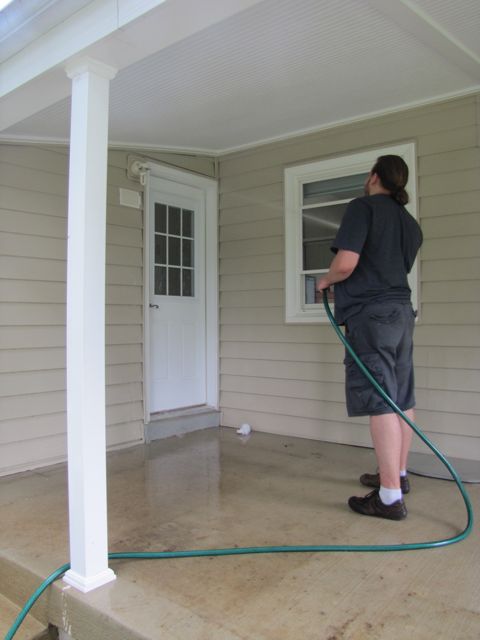 The Doctor supervised.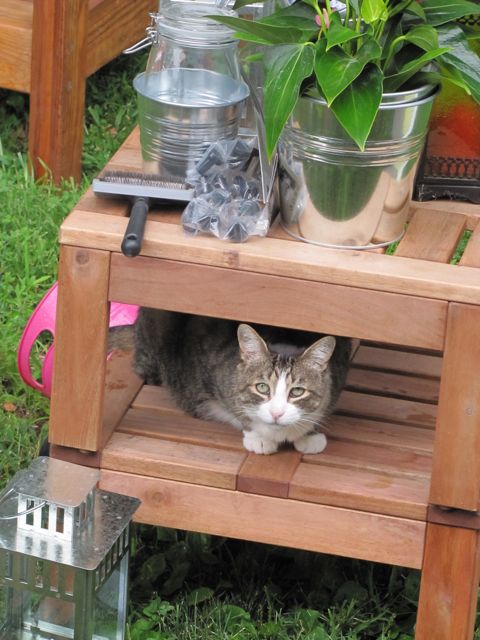 Finally, we moved everything back.  And by "we" I mean "I."    Having done the light lifting, Ryan was called back inside by the siren that is World of Warcraft.  Or Starcraft.  Or PacMan.  Who knows.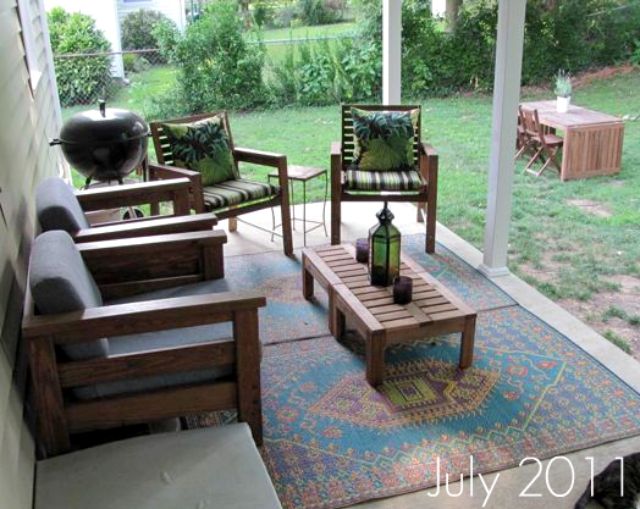 But I didn't stop at that.  Did you notice the chairs look a little different?  Last season's basic white cushions were looking a bit dingy, despite a few turns through the wash.  And the chairs weren't exactly cozy.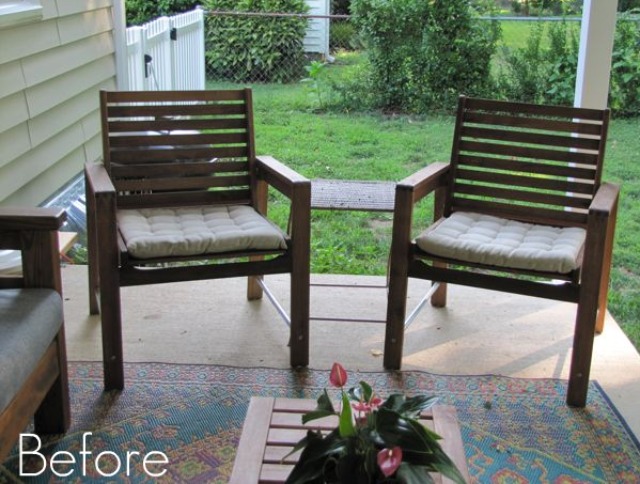 So I raided my stash of random fabric, and covered some big, squishy pillows for the backs of the chairs, and re-covered the existing dingy seat cushions. I was amazed at the difference it made, both in comfort and looks.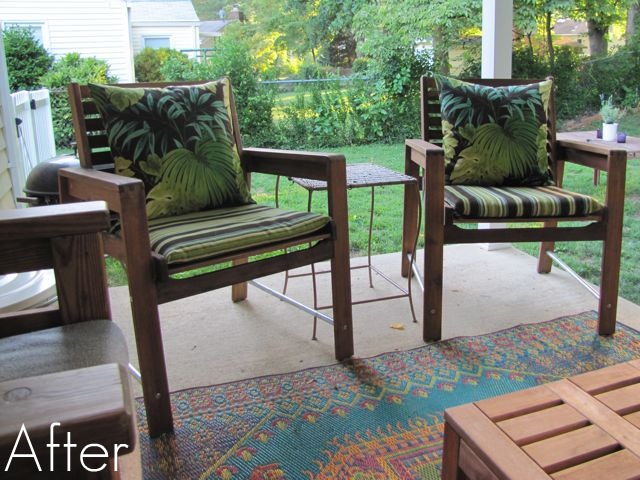 They were immediately feline tested, as well . . . and after the Doctor adjusted to the change (men never handle change well), he informed me that it was a-ok.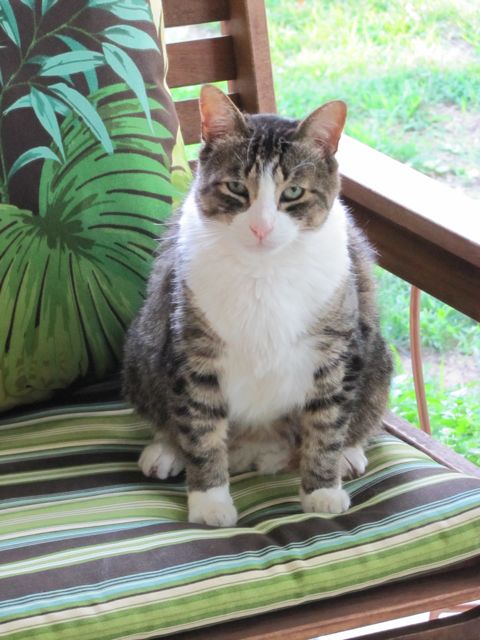 Though he liked the decor, he had to adjust it a bit in order to stretch out for a nap.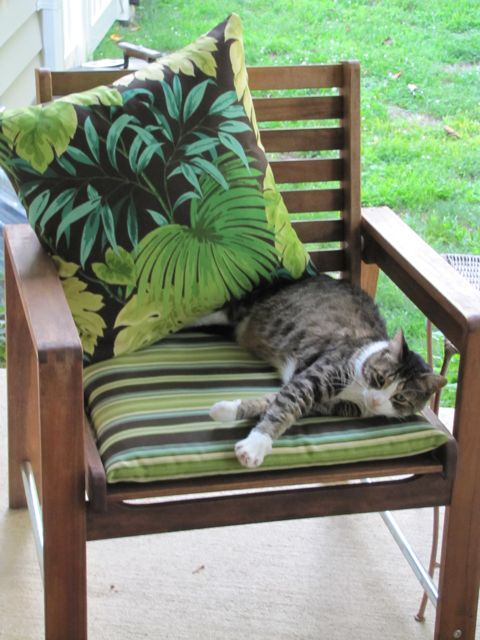 We needed a bit of watertight storage for our charcoal.  (Yes, we use an old-fashioned charcoal grill.  It's economical and the food tastes great!)  During a quick run to Ikea I found a ton of storage inspiration, including this white metal garbage can.  It fit perfectly behind the chairs, right where we also stash the grill when it's not in use.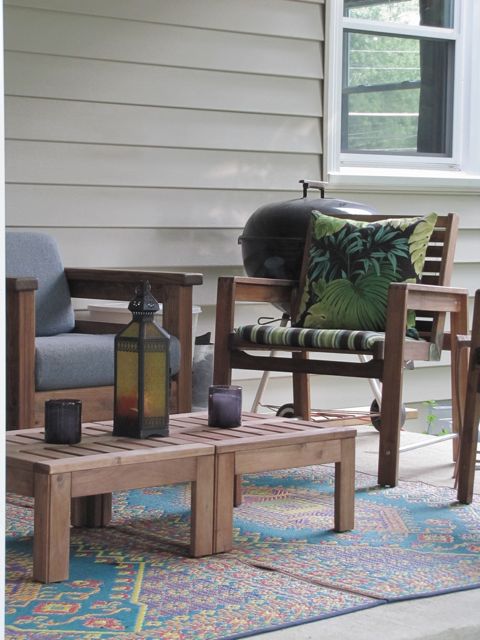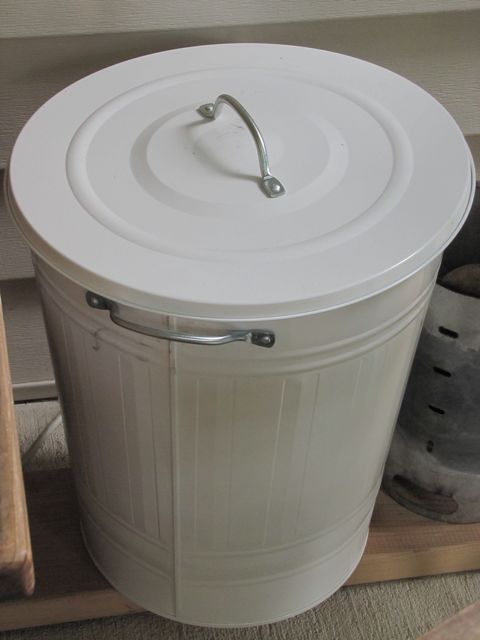 It holds a boatload of charcoal. And maybe a cat.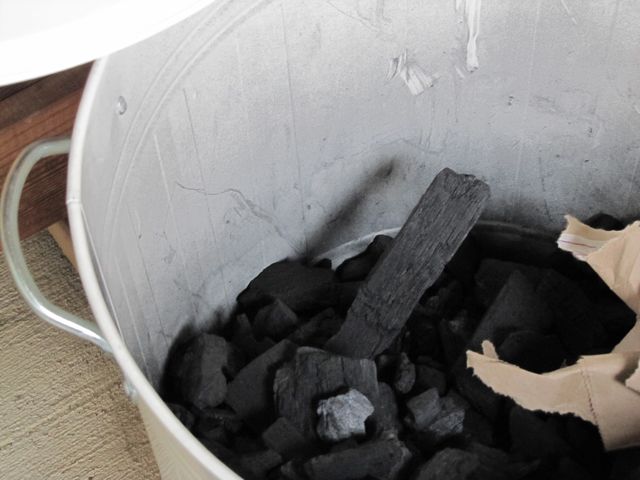 The other side of the porch got a pretty major facelift.  But I'm hungry for dinner, and Ryan is saying that if I don't cook for him right now, he's divorcing me.  So I'll catch you up on the other side tomorrow.
(PS: I'm only joking about Ryan. He never demands dinner.  He's amazingly patient like that.)