Today I'm a guest on the Sarah R Bagley podcast where I'm chatting with Sarah about perfection.  It was so much fun to do my first podcast ever with her, since she's also my friend and neighbor!  I have to admit that I'm envious of her perfectionist spirit in regards to blogging and writing. It's what keeps her blogging on a perfect schedule, whereas my carefree approach means that I never keep a good schedule. 🙂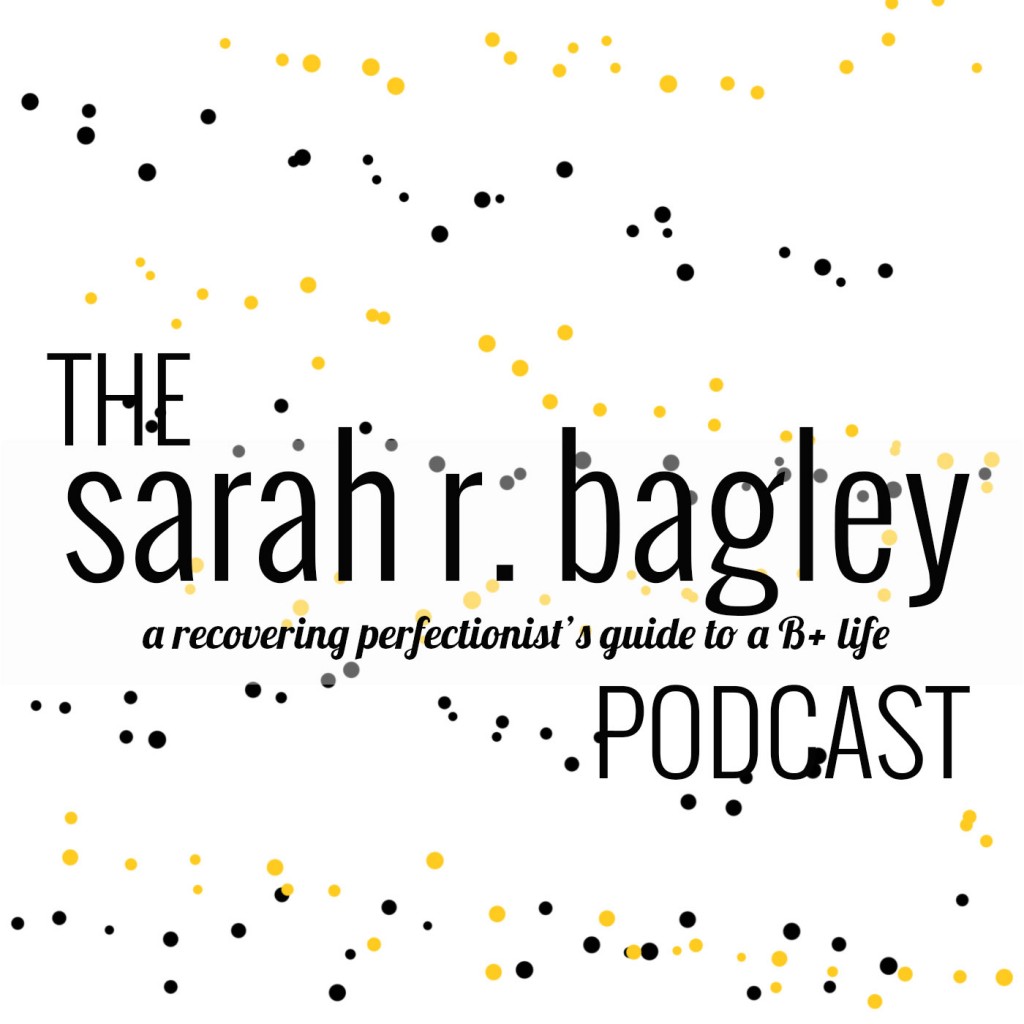 A few items of note:
If I sound stiff and boring for the first few minutes, it's because I AM.  Just kidding – I was just nervous and had to get warmed up.
I was a slob in college, and I admit it.
I mention an embarrassing fall wreath project in my early days of blogging.  Here it is. Maybe it's not so bad after all.
I explain (sort of) why the basement has never finished being decorated.
I tell the whole horrific story of The Watermelon Living Room at the old condo.
I explain how perfection definitely applies to the products I make for Janery.  I ramble a lot at this point.  (Sorry, Sarah!)
Finally, I'm on a quest to get Sarah to relax in her perfectionist approach to DIY.  🙂 We'll see how that goes this year!