As mentioned in my 33 for 33 list, this year I really want to focus on making The Borrowed Abode a great resource for rental decorating ideas and tips. Today I'm tackling that goal by launching a set of posts called "Rental Decorating 101." Every other week I'll try and tackle one specific challenge or topic related to rental / apartment decorating – and I'll keep going until I run out of things to talk about. So if you've got a specific topic you'd like to hear my take on, just let me know.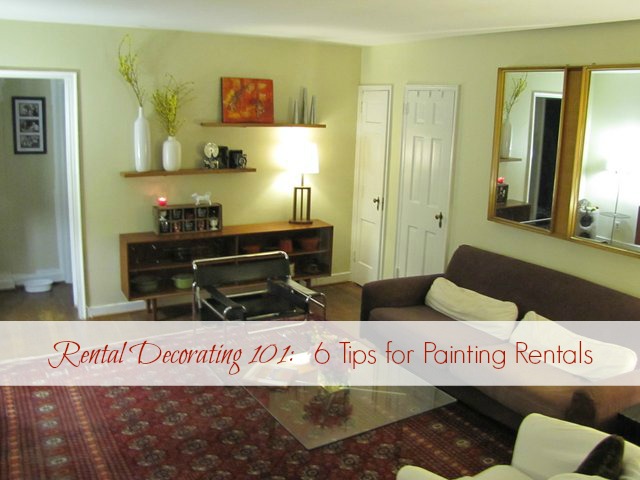 Rental Decorating 101: 6 Tips on Painting Rental Homes & Apartments
Seeing as I'm painting several parts of our rental house this month , I thought this would be a good time to talk about painting a rental home (or apartment). First, let's establish that paint is by far the easiest and cheapest way to jazz up and personalize a rented home. It really is. But before you slap some glossy fire-engine red on your boring apartment-white walls, here are my tips for painting a rental – without pissing off your landlord and maybe even losing your deposit!
1. Gauge your landlord's tolerance
If your landlord seems at all reasonable, talk to him (her) and attempt to compromise. I know the lease may say you're not allowed to paint, but it doesn't hurt to ask. To make your life easier, ask if there's a neutral color (anything's better than pure white) you could both agree on, so that you won't have to paint over it upon move-out. Explain that it would not only rock your world to bring a bit more definition to the walls, but it would really make the space look even classier to future tenants.
In my last apartment, I did this – with great results. My landlord agreed that I could paint the walls a neutral (taupe, beige, etc) and not have to paint over it. I had him write it into the lease as an addendum, just to ensure there were no snags down the road. Always, always get these agreements in writing!!
2. Always paint a test patch
In that last apartment, I eagerly went ahead and slapped that taupe-y paint all over the walls, only to wake up the next day and realize my walls were flesh-colored. That sucked. 4 months later I found a much lighter off-white, tested it out, and repainted. Lesson learned? Always do a test patch, and live with the color for a few days to be sure you like it in every type of light – daylight, night with the lamps on, etc.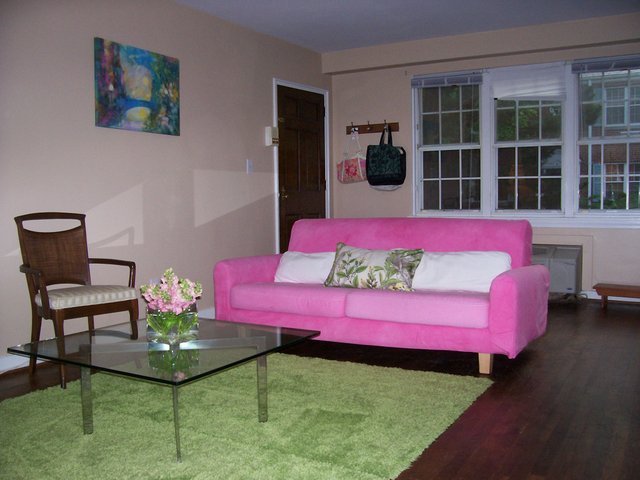 3. Choose lighter colors
Unless you're an odd person who loves the idea of painting and priming upon move-out, go easy on your future-self and choose lighter hues rather than dark, bold colors like navy, dark teal (been there, done that), bright yellow (been there, done that too), dark terra cotta (it became tiring in my old bedroom), or bright red (yep, been there too.)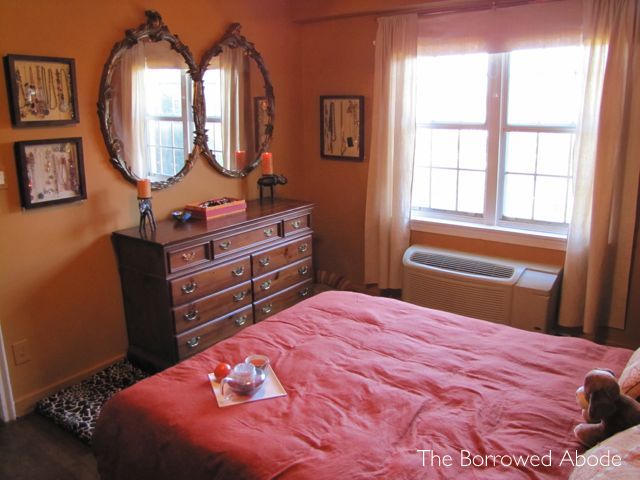 4. Drop cloth everything!
Cover, drape, protect. I can't say it enough – especially if you rent!  Don't risk splattering (or worse yet, spilling) paint all over your floors or carpet – that would really eat up your rental security deposit, and make your landlord wish he'd never let you paint. Use old sheets, or plastic drop cloths, to protect your floors. And your furniture.
Got it? Good.
5. Choose your paint finish wisely
Chances are, the walls of your rental are not so flawless. So hide the ugliness: choose flat paint, it's like the concealer of the paint world. Mask the fugliness of the [most likely] holey, uneven walls by using a flat or eggshell paint. The glossier paint reflects more light, and thus shows off the flaws. It's like shiny beacons of light emanating from the imperfections, screaming "Look at me! Look at all my old cracks and poorly patched nail holes!"
Worried you'll dirty your flat-painted walls and won't be able to scrub them? Although the flat paint may show dirt faster and be tougher to wash, it's super-easy to patch over with a quick flick of the brush. I have dogs and cats that love to rub along the walls, so trust me when I say that touch-ups work.
6. Use accent walls to define spaces
Our current rental home has a nice open floor plan, with the front door opening directly into the living room, which flows straight into the dining "room," which flows into the kitchen. The light, airy feeling is good, but we had trouble really defining the living room seating area. To create some real definition of the actual living room, we're going to paint two neighboring accent walls a contrasting color to set them apart from the rest of the open living space.  An accent wall can really help do that, especially when you're unable to do any construction or improvements to the structure of your space.
(Update:  We painted the accent walls in our living room and it made an amazing difference.)
The accent wall example below is from my old apartment, where I turned the dining room into an office, and used bar stools and an accent wall color to define the the bar as "separate" from the rest of the room.
Maybe you need to inject some light into your dreary and dark living room? Pick a bright, cheerful paint color that ties into your space, and cover your favorite wall with it. It's guaranteed to wake up that space.  That's what I did with my new studio.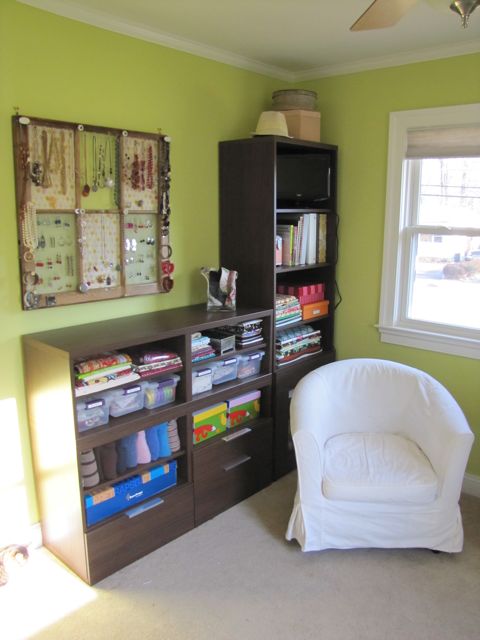 So those are my tips for painting your rental. I'm sure there's some thoughts that I've left out, so please share your tips in the comments! And if you're a renter who can't seem to sweet-talk the landlord into allowing paint, then stay tuned for another episode of Rental Decorating 101. I promise to cover options for transforming your walls without paint.