Master Bath
Beautifully renovated and tiled, our master bathroom doesn't require much decorating. Decorating bathrooms in a rental, and creating enough storage in them, is often a challenge – but we really got lucky with this one.
If I ever run out of projects, I'll repaint the walls so that they're more of a light, warm cream that blends with the tile rather than their current yellow-toned beige.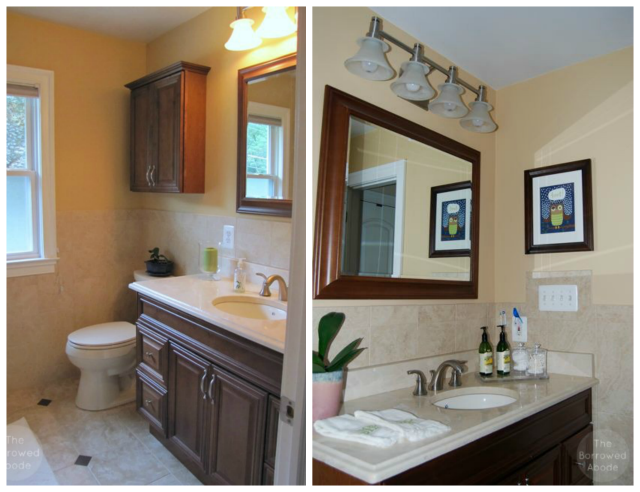 Master Bath Details:
Owl art from Funnelcloud Studio
Glass vanity items from Crate & Barrel
Other plants and counter decor (candles) rotate on my whim 🙂
Master Bedroom
The master bedroom was the first room I "finished" decorating when we moved in. Light and airy, with a window directly over the bed, this room gets a beautiful breeze and makes it hard for me to get out of bed in the morning. It got a seriously hand-made treatment, from custom curtains to home-built nightstands with handmade (and upcycled) storage bins. I customized and hung wall-mounted lamps for night time reading. As for accessorizing, I've made some special art and some personalized photography.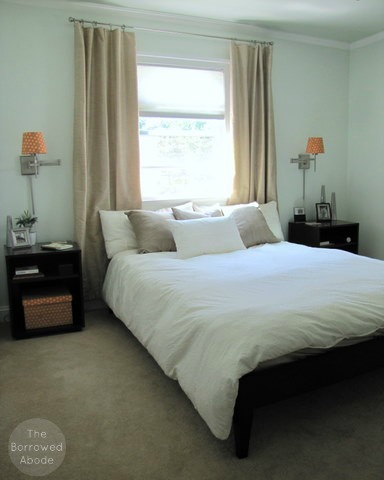 And then . . . well, then we "undecorated" the room.  I explained why in the post about the wedding quilt.  We still haven't built our new king size bed, but we're getting closer.  Maybe in July?
Once we build the bed, then we'll start from scratch in the room.  In the mean time, we're keeping an eye out for some small mid-century nightstands.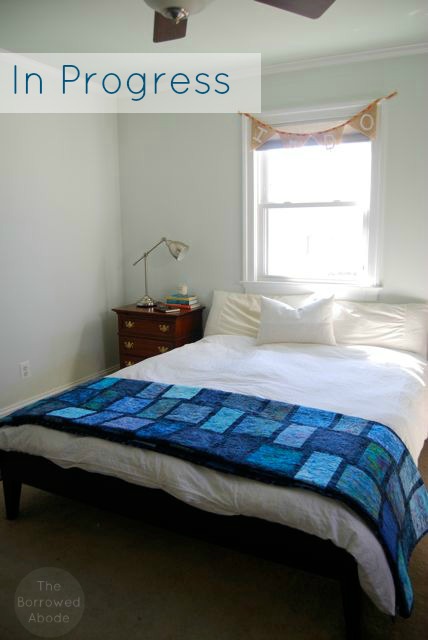 Bedroom Details: