On the wall opposite the end of my bed I'd like to do some sort of photo/art wall, but I can't decide if I should build a photo ledge to display everything, or if I should hang every piece on the wall in a grouping.  Right now all I've got is a LOVE painting that I made, and an art print that I ordered from BluLima on Etsy.  (I absolutely love her prints, by the way.  You must check them out!)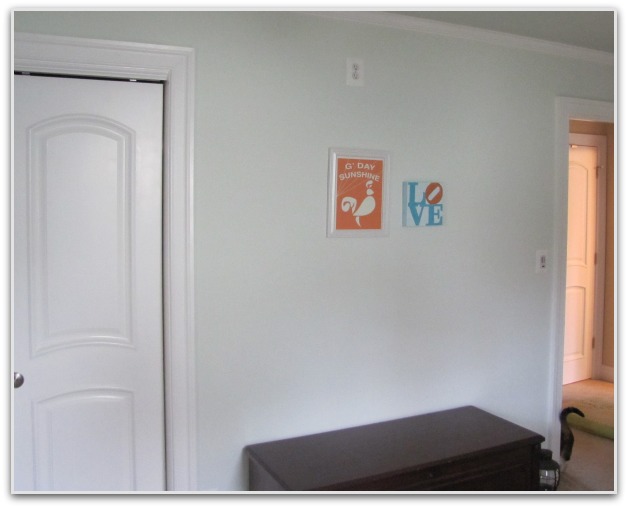 The orange is, of course, a perfect match for our bedroom's color scheme, and the sentiment expressed is just what I need to see when I wake up each morning!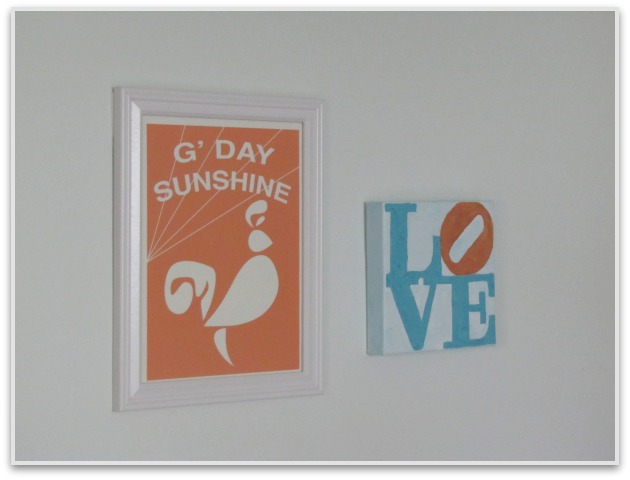 But this wee collection is looking a bit sad right now.  I think I need to paint the frame the same dark color as my nightstands, so that it stands out better.  And maybe get (make) a frame for the LOVE painting?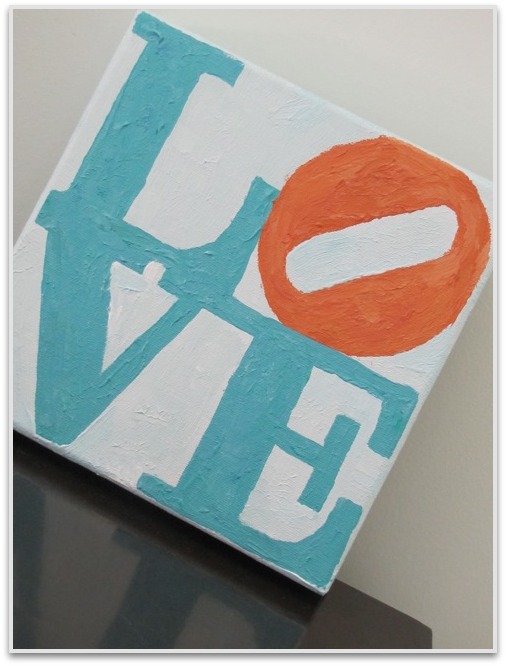 Wondering how I made the LOVE painting?  I printed out the letters and used them as a template, then used some good-quality acrylic paints and a canvas from Michaels.  Painting it was a total blast, even if it did use more paint than expected.  I'm definitely going to make more paintings now!!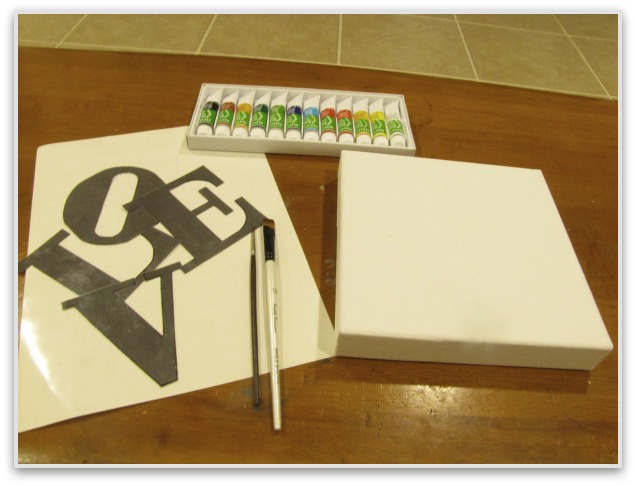 But back to my problem at hand – because, you know, this blog is just sooo all about me 🙂 – what do you think?  Picture ledge or wall grouping?