I've read a lot of books over the last few weeks, including the book Running to the Mountain by Jon Katz.  I loved Jon's writing in the book A Dog Year, which chronicled his attempts to introduce a crazy border collie to his household.
Running to the Mountain was very different, discussing his search for peace that led him to buy a very dilapidated cabin on a mountain in the middle of nowhere.  I could relate as I dislike living in DC and would love to move to the mountains.
Fittingly enough, Ryan and I spent the last four days in a cabin in the woods of West Virginia.  It was so good to have this trip to have adventures with Merlin and recover (somewhat) from losing Charlie, even if the trip was originally planned to include her.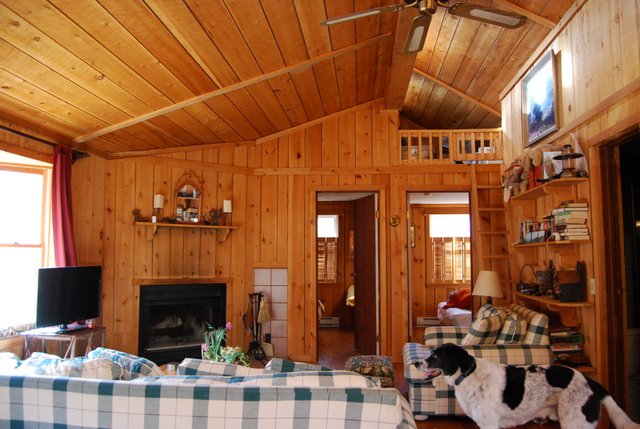 We rented this charming cabin in Lost River, WV and it was easily one of the best cabins we've ever rented.  It had a fire place, it wasn't tacky, and it had real wood paneling throughout.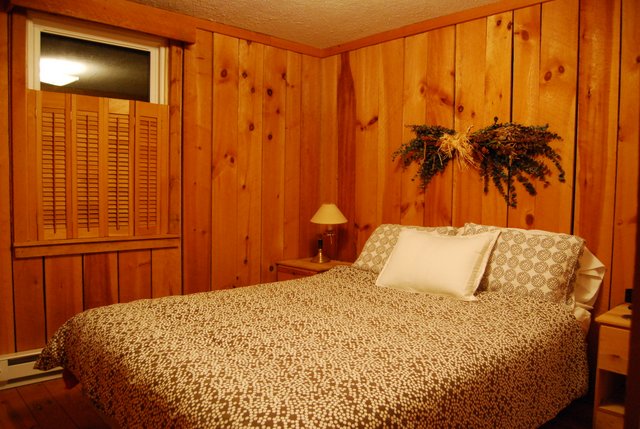 The sun room was my favorite space.  I turned the big chair around and sat facing the windows, and it felt like I was high in the trees – especially on Saturday, when the weather was so balmy we cracked the windows.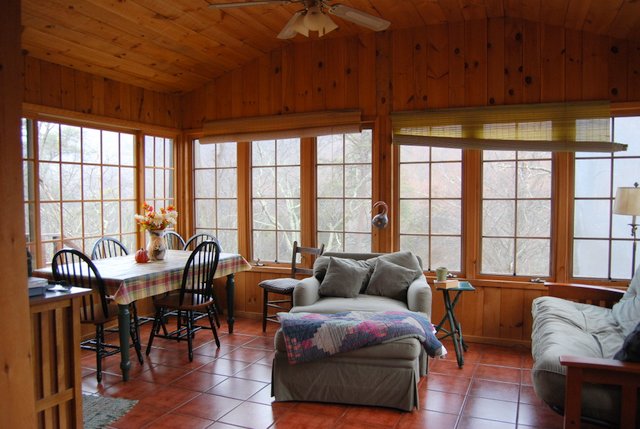 There was a big clearing around it which Merlin loved to inspect for smells every morning.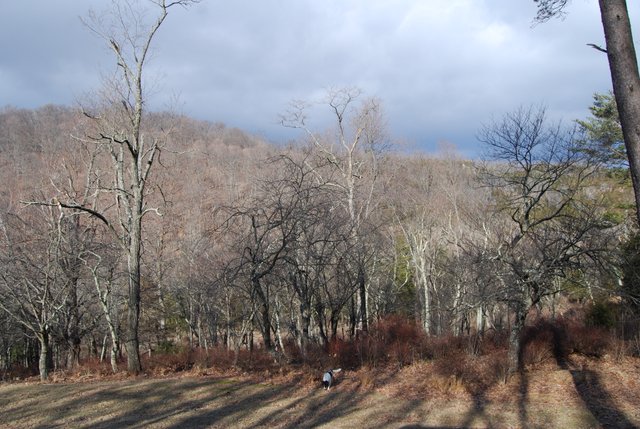 Things we did: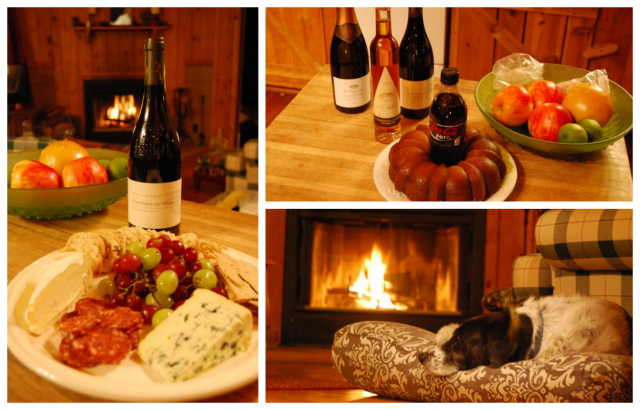 Read a lot and felt lazy in front of the fire. Ate Rum Cake for breakfast; cheese and fruit for dinner.
Played backgammon several times a day.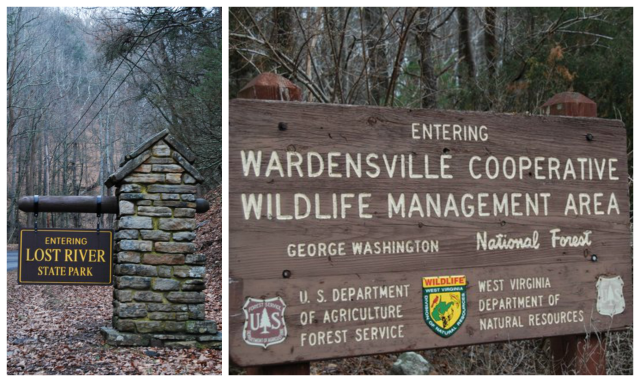 Almost went hiking in the Wildlife Management Area before I remembered that meant "hunting ground."  So we turned around and climbed a mountain in Lost River State Park instead.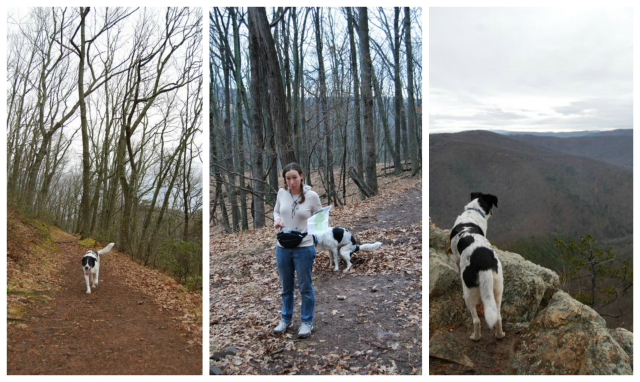 Merlin had a blast hiking . . . and apparently doing his business as I attempted to model my spiffy fanny pack.  That's right, a fanny pack. It's light and easy and just the right size – but still totally hideous as an accessory.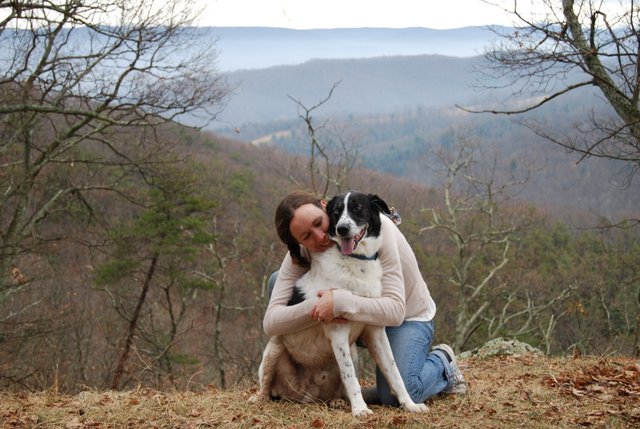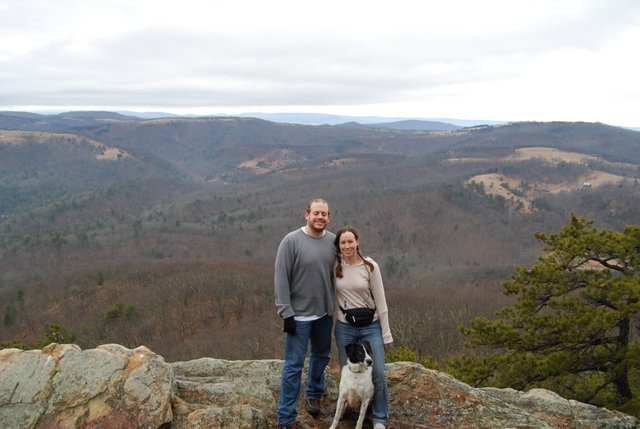 We learned about a West Virginia water emergency from two men we found drinking wine together on a mountaintop, one of whom had just found out from a text from his wife in Colorado. What an amazing world we live in.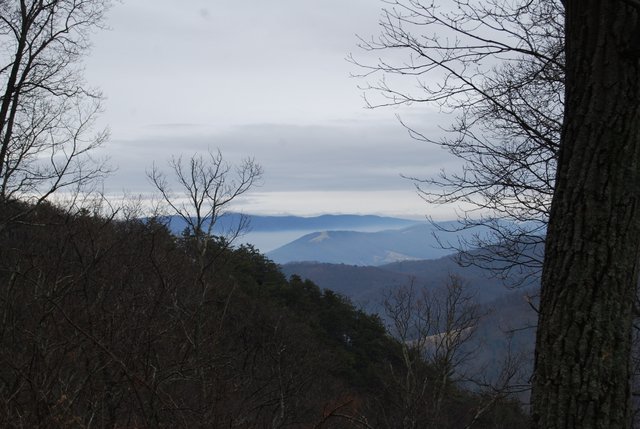 Enjoyed a 2-mile morning walk down country roads, in 60-degree weather.  Merlin made friends with a country dog.  We got caught in the rain on the way back and it felt glorious.
An evening sunset walk, just me and my Merlin, that followed the road up the mountain.  I glad I  didn't bring my camera so I had to enjoy the spectacular sunset views in the moment.
Drove over the mountains with Merlin's nose in the breeze.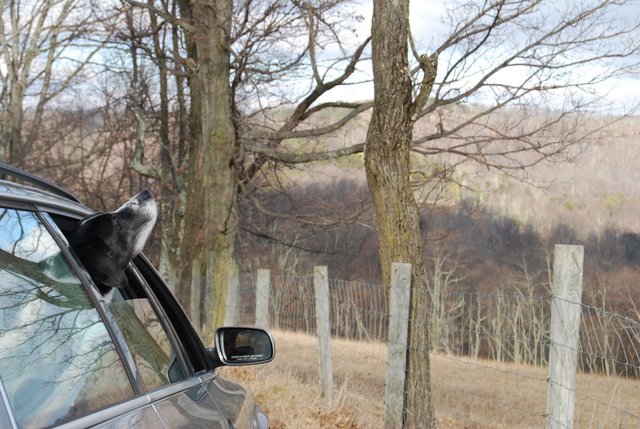 Finally:  Looked online at real estate and realized that a simple cabin in this region is affordable for us, and set a mental goal of acquiring one in the next year or two.
Find even more photos here.
Where do you go to relax?