Have you heard of the Jefferson Hotel in Richmond, VA?  It's an incredibly beautiful and historic five star hotel in downtown, and every year I'm fortunate enough to get to stay there at least once for business travel. 
Speaking of work:  If one thing's been consistent these last few years, it's that, when the blog gets quiet for more than a day or two, there's a good chance it's because I'm on business travel.   This week is no exception.  I have a bizarre week of travel that involves my hopping all over a few states and staying in different hotels every night.
So back to the Jefferson:  They do an exceptional job with decorations at the holidays.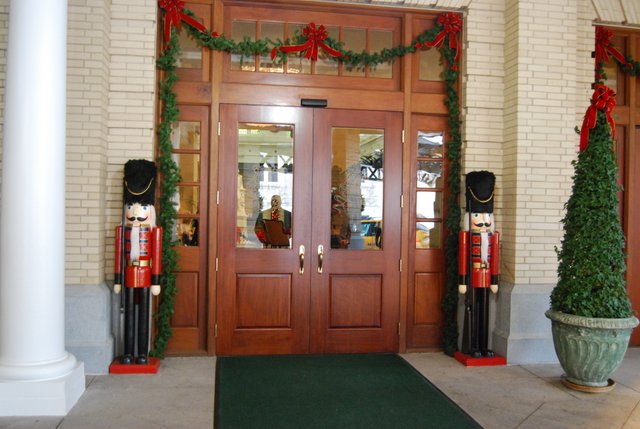 Thomas Jefferson greets you as you enter the grand lobby: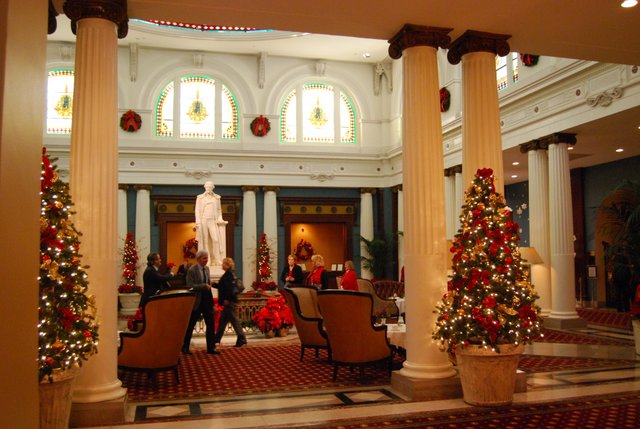 And in the Palm Court there is a beautiful tree: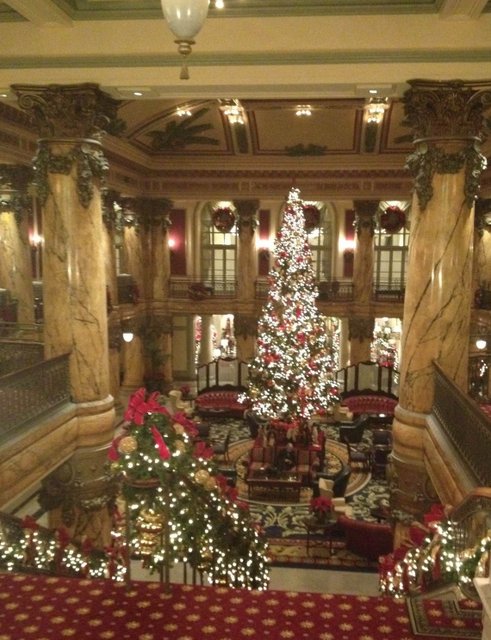 Every Christmas they do the most elaborate gingerbread sculptures in the lobby.  This year it was santa in a sleigh: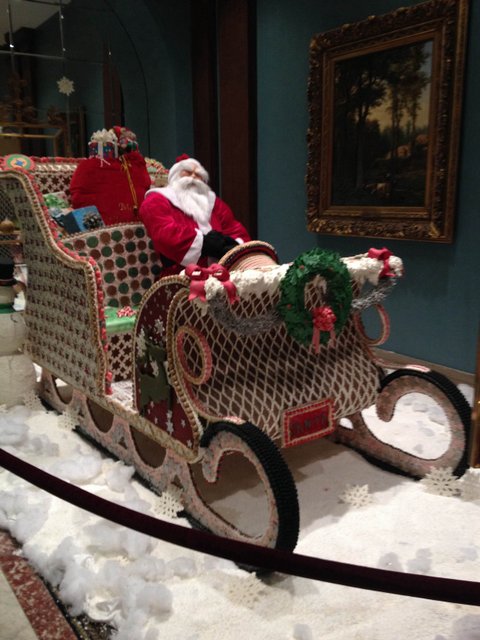 Last year it was a train with elves: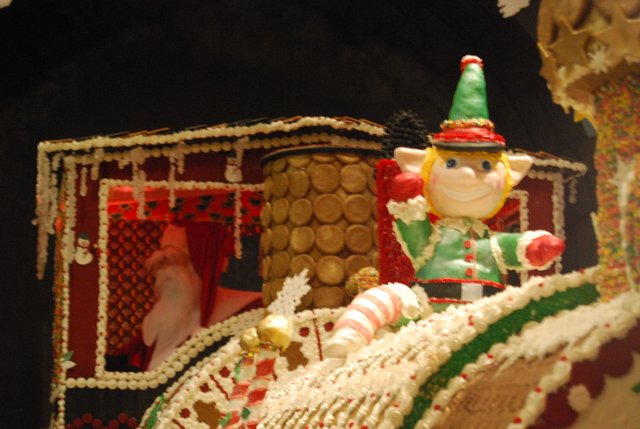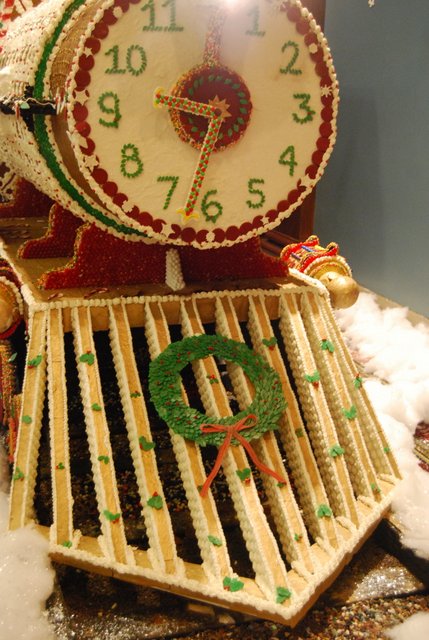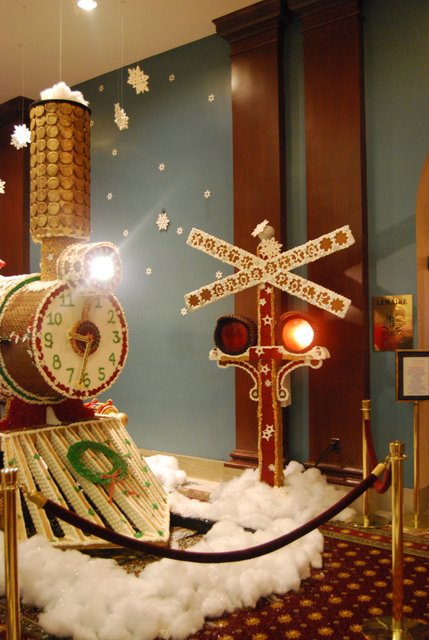 Dinner in the hotel's famous restaurant, Lemaire, is enjoyable but I must admit the quality of the food does not quite match the quality of the architectural details.  (The creme brulee, however, is perfection.)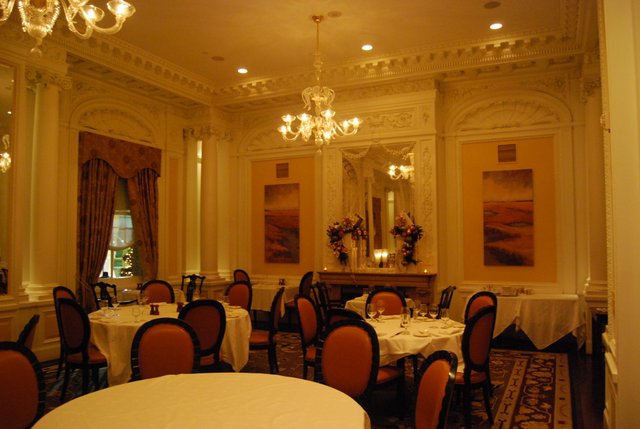 And I must admit my favorite part of staying at the Jefferson is that, when I return to my room after a long day of meetings and business dinners, the bed is turned down, classical music is playing, and there is a chocolate on my bed. Along with a cozy robe that is so nice, I sleep in it.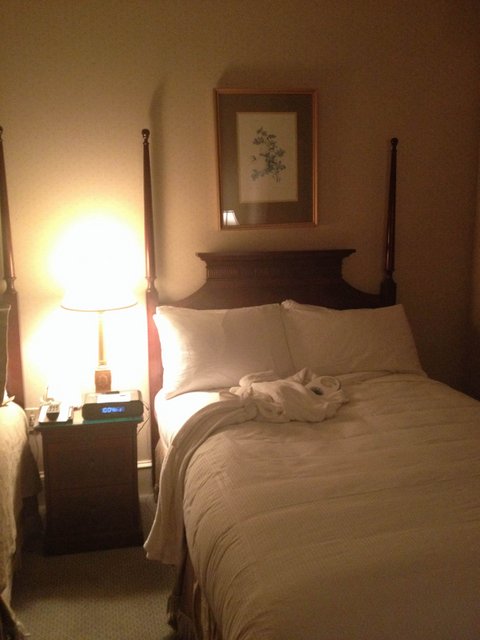 I barely have time to enjoy the hotel because it always is part of such a busy trip, but I do appreciate the moments I do spend there. Not every trip involves such luxurious accommodations.