Today I'm excited to share a guest post from a fellow entrepreneur, Allegra Stein – The Relocation Coach.  I met Allegra through another small business friend – love how the circle grows like that!  When I came home from my mountain escape and mentioned I wished I didn't have to live in DC anymore, Allegra asked me if she could share a post related to that.  Heck yeah – I'd love some tips on how to be happy where I am when I'm not yet ready to move!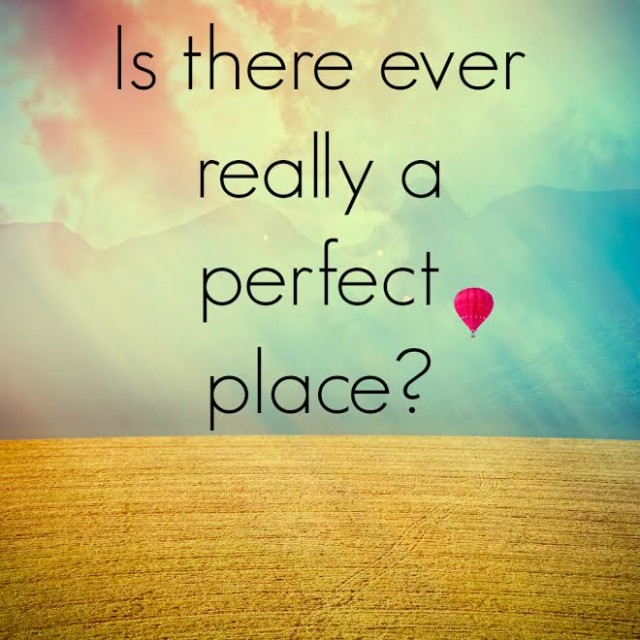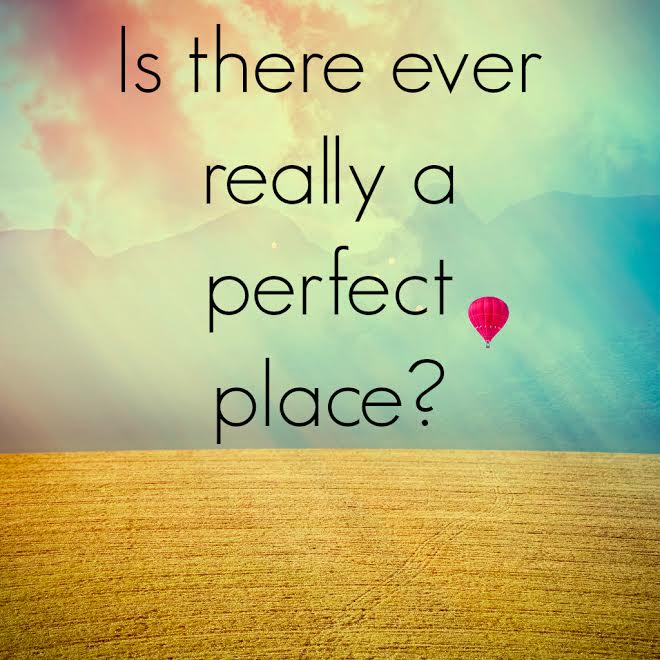 Not happy where you live but don't want to move? What's the solution??
I think as we get older we start to realize that there really is very rarely a "perfect" situation. Life is changing, sometimes radically, with every passing moment.
It's no longer about choice A or B…but about C, D, E….X…..ZZ…
And the variables — oh the variables.  With every year that passes we have more and more to think about and figure out with every decision we make. What will my mom think? My husband? Girlfriend? Children? Will I get a job? But I love the OCEAN! This isn't a walking town!
We want it all.
But "all" is an anomaly.  The more we wait for everything around us to be perfect, the longer we wait to find true peace in and acceptance of our current circumstances.
So — what to do.  How can we handle our choice to live in a city when we deep down we want the mountains? How do we balance the peace and quiet of a desert lifestyle with our passion for water?
Here's a little exercise to try.
Create three columns on a piece of paper.
In the first column, list out the 10 features of your ideal "setting" and home spot.  Example: Walking town; 20 minutes from the Pacific ocean (hand raises!); lots of dining options; cool weather; great public transportation; woods; garden; middle of nowhere.
In the second column, try to explain WHY you want that feature. How is it an expression of your identity and external self? ex: 20 minutes from the Pacific:  being near the ocean just feels right; it's a part of who I am and I feel very peaceful when I can hear the surf and waves crashing.
Place an "x" next to or highlight the features of your dream setting that your current space does NOT have.
In the final column, for each of the items you're missing from the original list, list three options you have to creatively satisfy that need you described in column three
Example –  Pacific Ocean.  Creative alternatives:  plan two weekend trips to the closest lake/beach/river/reservoir in my area; listen to ocean wave white noise while working; budget for one trip/year to the west coast so I can be sure to get my Pacific Fix.
It's not perfect, I know. The only perfect solution is one we can't really have — all of the things we love most in the exact same space at just the moment we need those things.
But what it does is get you to explore some options. To realize that life is never black and white. That you either have a big garden or ZERO fresh vegetables. The Pacific OR no ocean living ever. The.city.all.the.time OR total isolation.
There are middle spaces. You just have to get creative about finding them.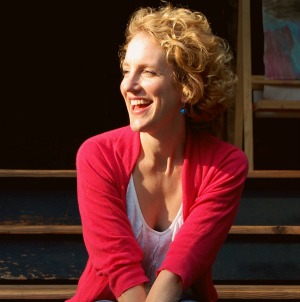 Allegra Stein, The Relocation Coach, helps takes relocations from regrettable to revelatory, teaching you how to use geographic change as a way of learning more about who you are, how you think, and what you want out of life. You can find her at allegrastein.com/free-workshops and on twitter @allegrastein