I remember how, in my first year of blogging, sometimes I'd want to write a blog post but I had nothing to share.  Gone are those days. . . and here are the days where I have so much I want to write about, so many projects I want to share with you – yet not enough hours in the day to document them all. Oh, how I sometimes wish I had the luxury of being a full-time blogger, so I could just do projects and write all day long.
But since that's not the case, here's a taste of all the projects where I've left you hanging.  I'm slowly putting together detailed posts for them.
My second set of Roadside Danish Modern Dining Chairs:  Finished!!  Eek, I am so excited to have completed this project.  Ryan can no longer say "you never upholster the furniture you drag in off the side of the road."  I am slowly working on a tutorial, complete with a video, for how I fixed the chairs.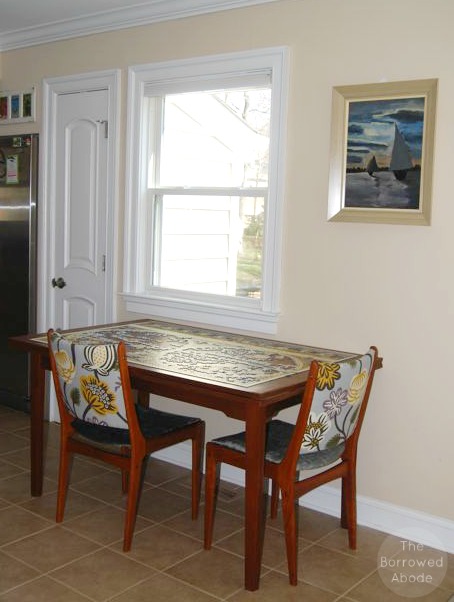 The only problem now is Ryan's penchant for doing 3,000 piece puzzles on our dining table.  Kind of screws up my ability to serve dinners and/or do tablescapes.
My next crowning glory is the building of my rustic farmhouse desk: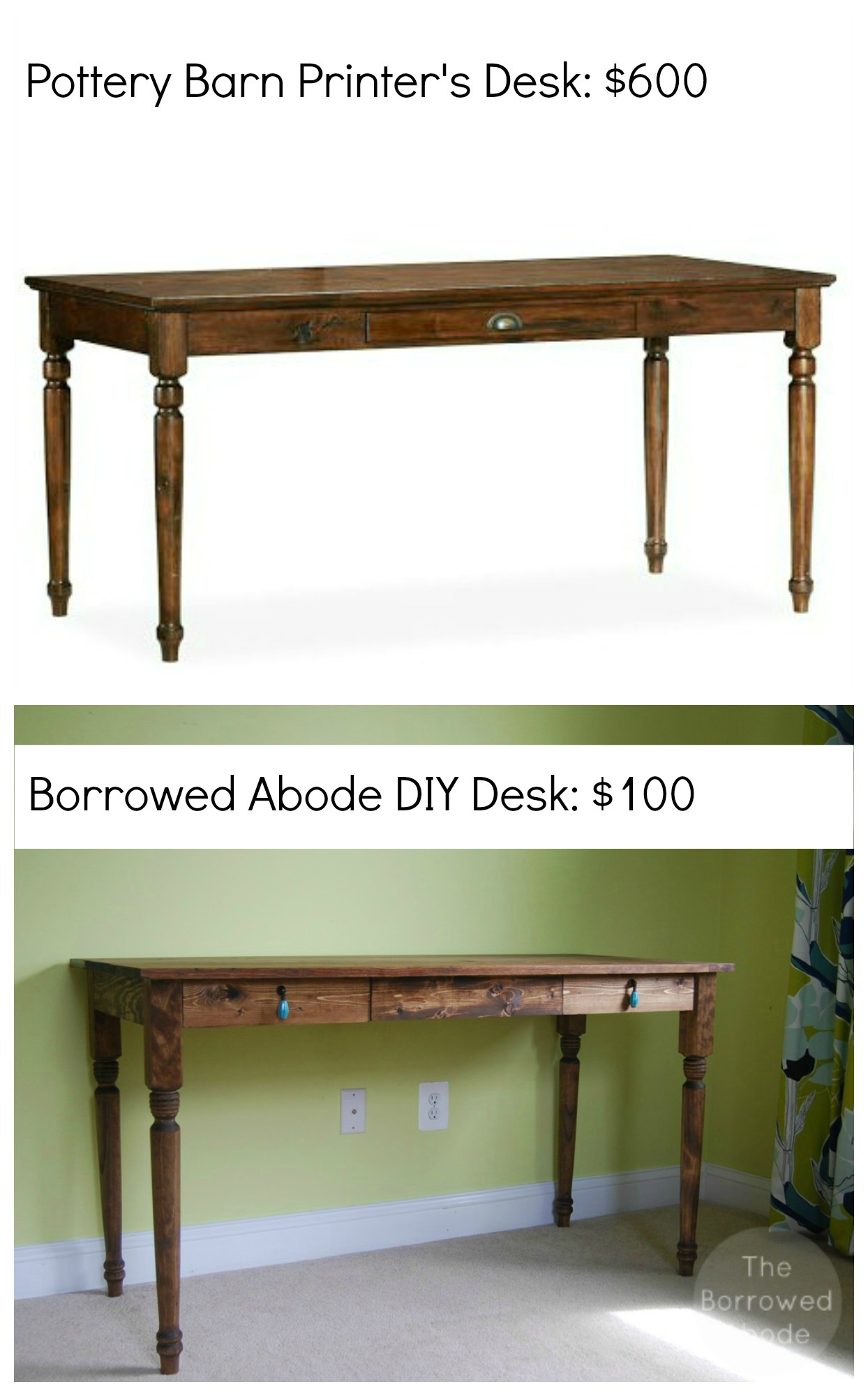 Again, a tutorial is in progress.  I'm trying to create actual building plans in Google Sketchup, but in the mean time may have to give you a general process rather than detailed sketches.
With my desk built and stained, my office is in the final stages of completion, and it's just as exciting as the completion of the dining chairs.  Next projects in here are cord control, a charging station, and hanging some art.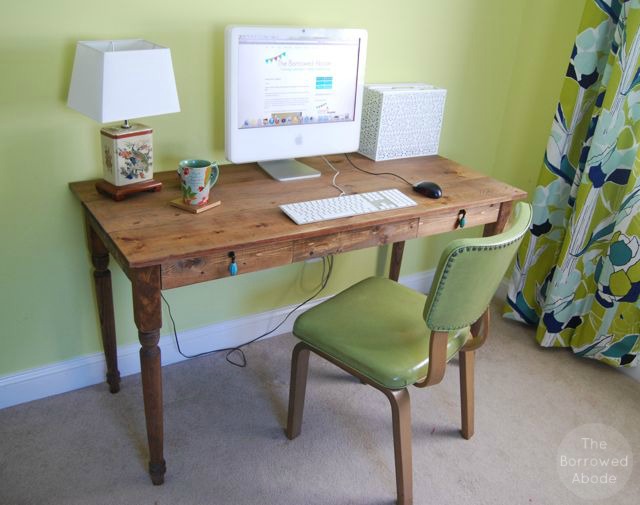 But don't go thinking it's all rainbows and unicorns over here at the Borrowed Abode. Thanks to my removing the guest room, our basement currently looks like a bomb hit it.  That bomb would be me.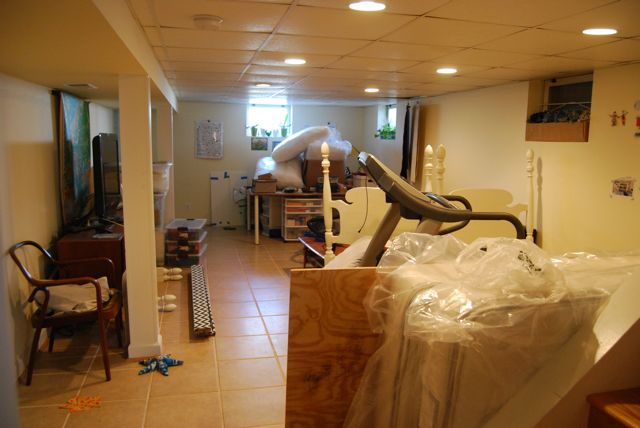 Actually, the other half of my office does too.  I'm currently debating whether or not a yard sale would be worth the time and effort.  The reason it may not be is because spending a Saturday morning working on Janery may be more financially rewarding than haggling over  a 50-cent box of books.
What kind of projects are you working on?  With spring in the air it means it's warm enough to spraypaint outdoors again!!