I'm really excited about the reclaimed wood desk I've been building for my office; so excited, in fact, that I had to haul it up to my office before staining it just to see how it would look.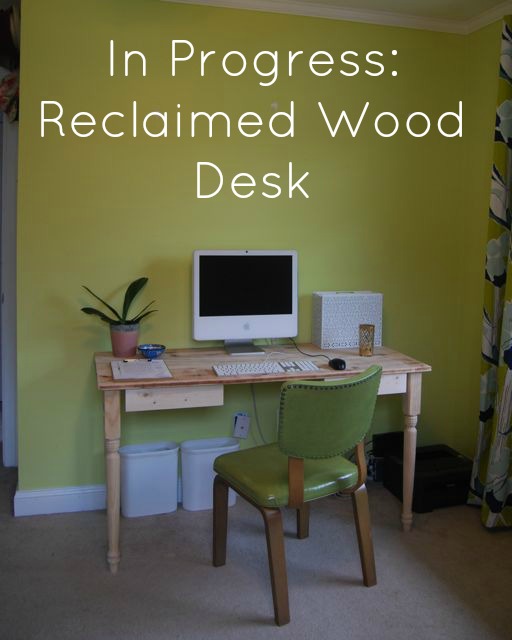 Even though it's not stained and sealed, it's already a huge improvement from the plain white Ikea desk that I've been using for the last few years.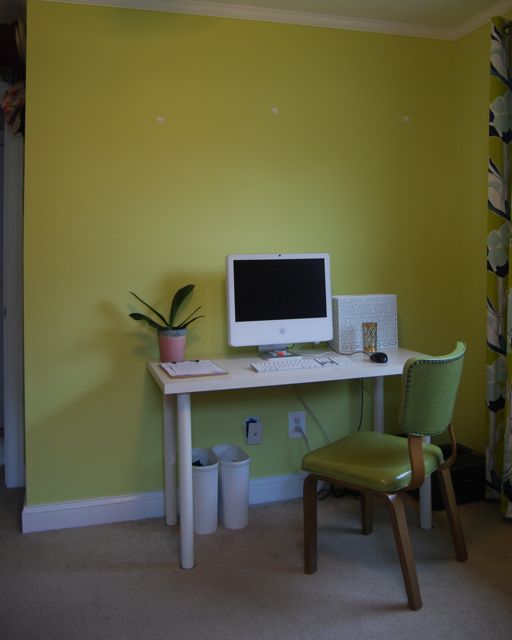 I love how the top turned out after I joined the old boards and sanded them down. I'm reluctant to stain it, but at the same time I think I need to bring it closer to the other wood tones in the room.  Plus, if I ever want to get this weathered look again, I can just sand the new coat of stain off. 🙂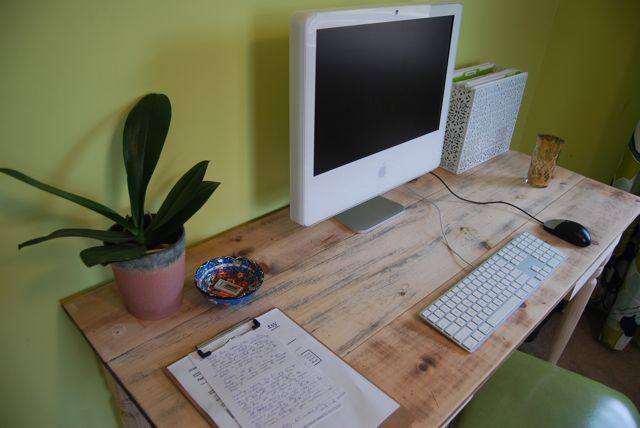 It's only about 5 inches wider than the old desk, but it feels so much more spacious.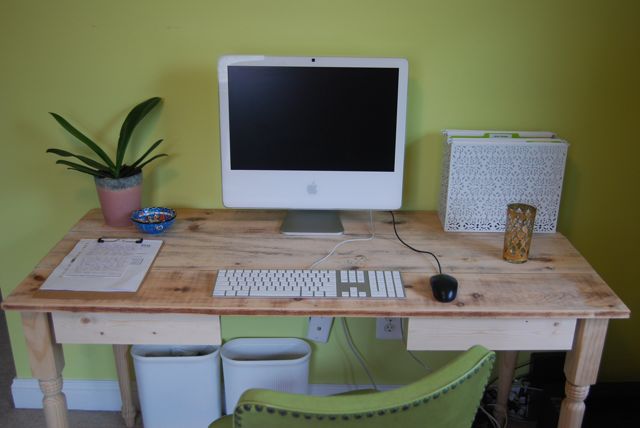 In addition to staining it, I want to add a false drawer front to the space between the two drawers, so that the front of the desk looks more polished. I know nothing about furniture design, so this has all been about figuring things out as I go.
As soon as the desk is done, I need to figure out a good solution to keep the cords corralled behind the desk. I may even build a matching little printer cabinet to sit beside it.