Sometimes I try and share wacky projects that have readers emailing/commenting later on, asking how those wacky projects have held up.   I'd like to share "how is it now" status posts occasionally.   After all, what good is a project I've shared if it totally falls apart on me later?
Two years ago, in March 2011, I set about organizing our disastrous coat closet.  Six hours and two home depot trips later I finished. . . having gone a little overboard, wallpapering the closet with contact paper.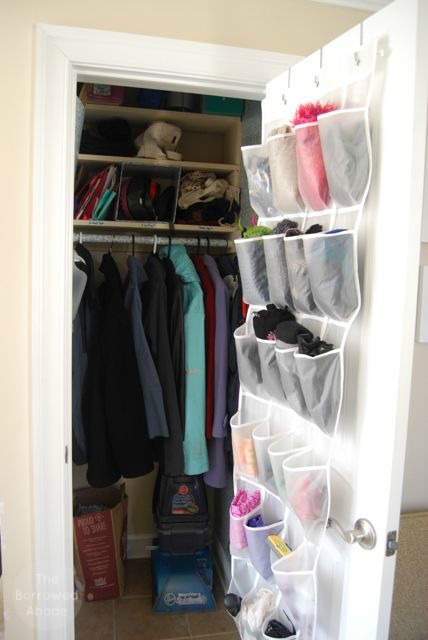 I chose contact paper because I knew it was made to stick onto drawers and shelves but peel off safely later.  Why not walls?
So, How Is It Now?
I'm happy to report that the contact paper is still stuck on the wall, and peeled off, with no damage to the walls, when I tried peeling up a corner in the back.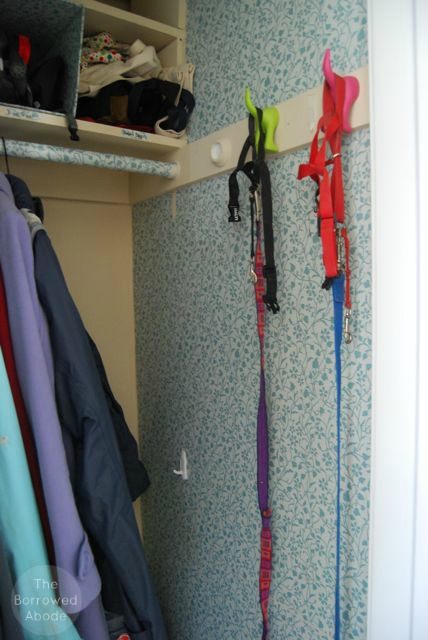 Where the edges of the contact paper meet the molding on the inside of the closet doorway (see below), there is a small bit of separating from the wall – but occasionally I just press it down to fix it.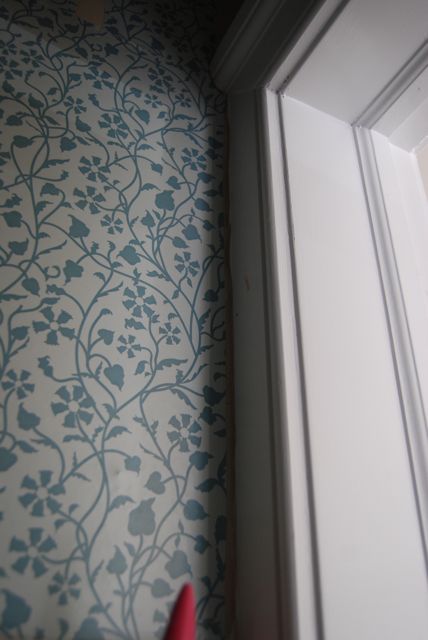 Even the hanging bar, which I wrapped in contact paper because it was so ugly, is holding up well.  After a few years of use, the contact paper is still holding strong.
In short, I'm very happy with how the contact-paper-turned-wallpaper has worked in our closet.  It was the perfect solution. 
However, now that I've tried Tempaper, the "official" temporary wallpaper option that's out there, I'm not sure if I would recommend using contact paper to cover a whole large accent wall in a room.  The contact paper cost $12 for the small closet.  That was fine, because it's just a closet.  But covering a whole wall with it would probably cost the same as an $80 roll of Tempaper, and the Tempaper designs are prettier and wider than most contact paper I've seen.
However, if you're looking for an economical and rental-safe way to cover the walls of a closet, or to cover a very small wall, contact paper could be the way to go.