This spring we are making some big changes in our borrowed abode, including – *spoiler alert* – dismantling the guest room.
I never did finish decorating the room like I wanted to, but I did get it pulled together enough to comfortably welcome a few guests over the last year.  At the end of the day, having a comfortable space for guests to call there own is all that really matters.  Since this blog is my home diary of sorts, I have to share the guest room in its most final state – just for the sake of posterity.
The room is a small (10×8?) room, separated by French doors from the basement TV room.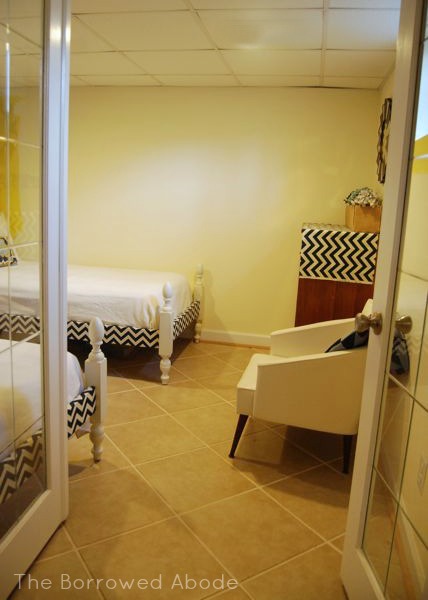 There was just enough room for two twin beds, a small dresser that I found on the side of the road, and a chair.  While waiting to refinish it, I covered the very scratched top of the dresser with a piece of fabric.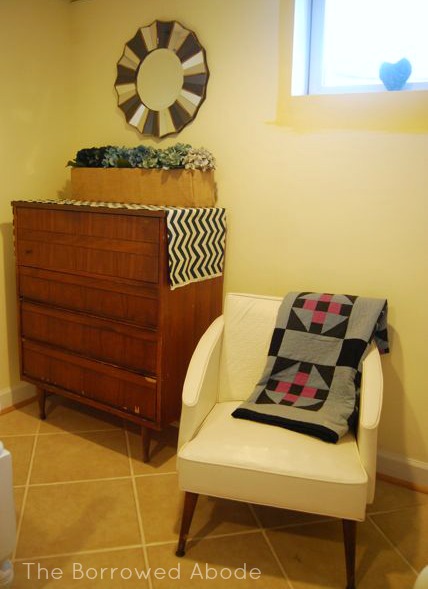 The yellow paint around the window (above) and by the accent wall (below) is the mark of an unfortunate whim, when I thought that a mustardy yellow would look good on the walls.  Shortly after starting to apply it, I realized I'd made a mistake.
I was very happy with my blue and white Tempaper accent wall, and you can find details on the installation here, and my (unbiased & uncompensated) review here.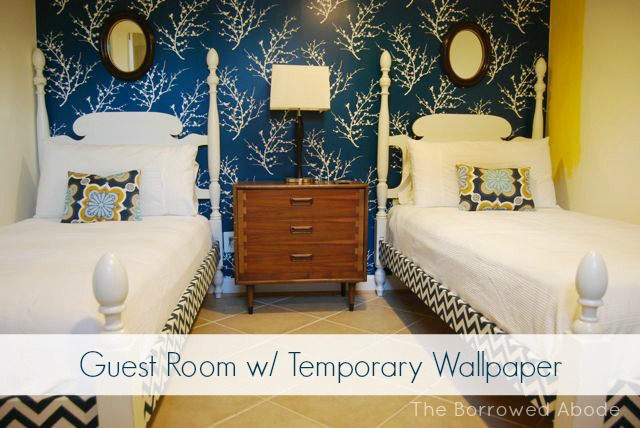 The nightstand is a mid-century modern record cabinet that I scored at Goodwill for  $15.  The throw pillow covers are actually fakes – I threw them together just for decoration purposes using this trick from years ago.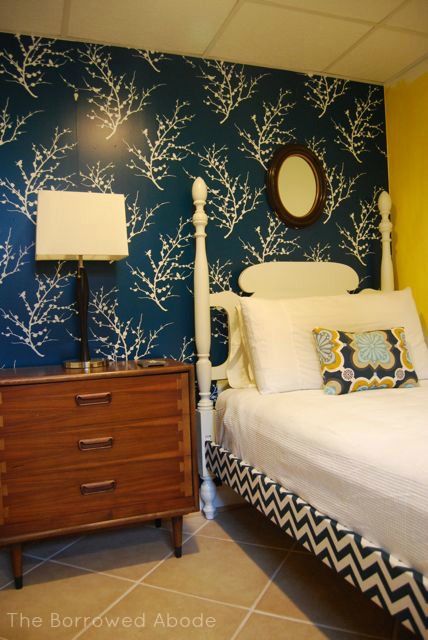 As for the beds . . . oh I love how well the beds turned out, from rebuilding the too-tall footboards, to painting them, to upholstering the side-rails with chevron fabric.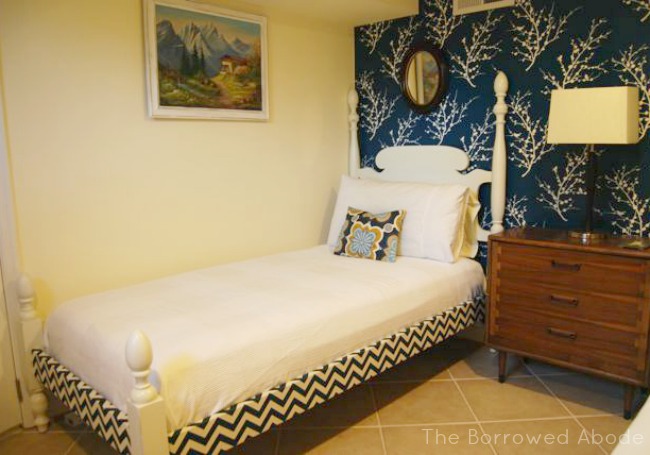 In the end, I'm happy with how it turned out – especially considering I put very little work into it aside from the bed frames.