Am I the only one who can't stand the three-tiered spice racks that go in a cabinet?  My mom has two – and I'm always knocking spices over when I try to reach for something on the second or third row.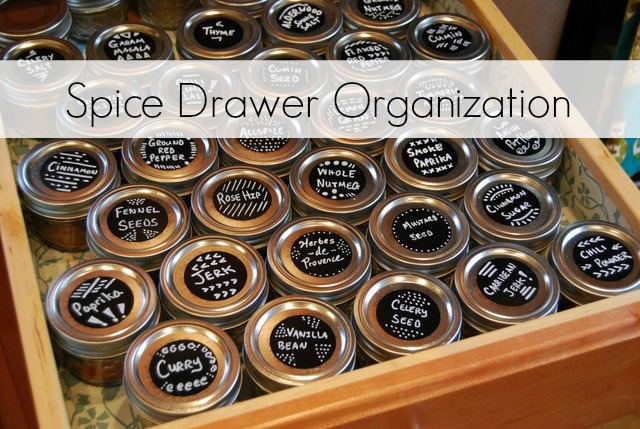 My spices have always lived in the top drawer by the stove.  It's a shallow drawer, but the location is ideal when I'm cooking.  And it sure beats using those tiered racks.
This drawer was shallow so I had to lay the jars on their sides.  It worked, but because they were sideways, I'd often open the lid of a spice and spill it, because the lid had filled up. Also, it drove me crazy that the containers were all different shapes and sizes: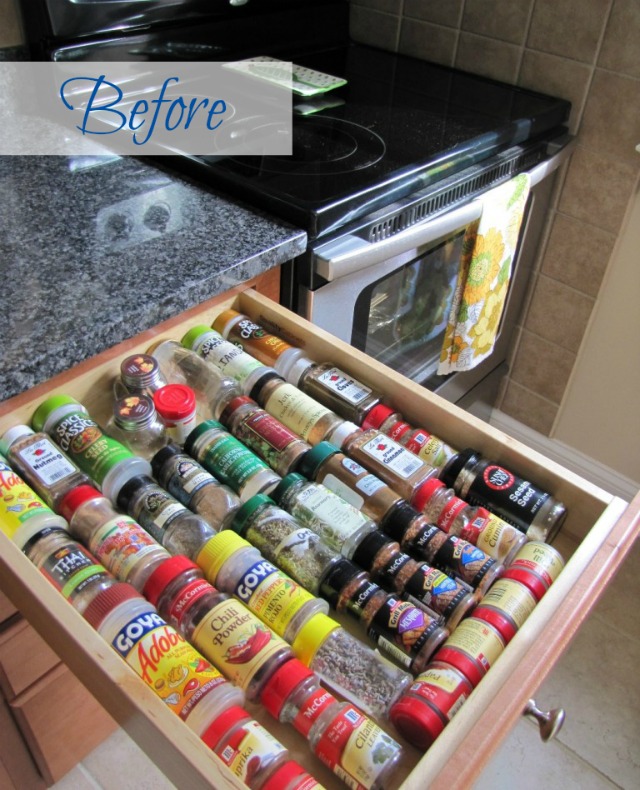 I discovered that the 4-Oz Ball Jelly Jars
fit perfectly in the shallow drawer, since they're only a few inches tall.  Three dozen jars later, I have a very pretty – and functional – spice drawer!
Bonus: they're now so easy to use when measuring with teaspoons or table spoons, thanks to the wide mouth of the jars.
I used these Round Chalkboard Labels
on the lids because they were simple and relatively cheap.  The set of 48 came with a chalkboard marker, and are waterproof but can be wiped clean and reused.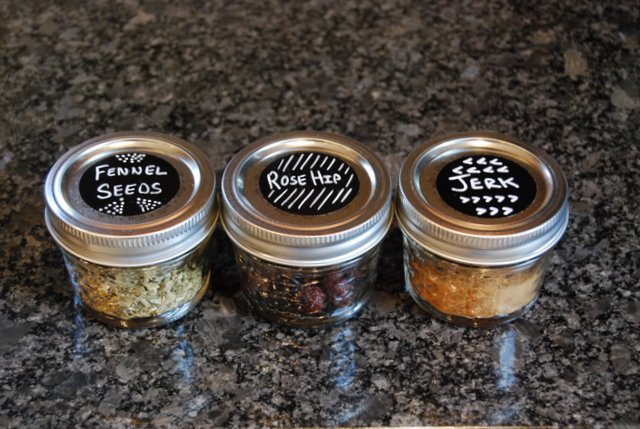 I didn't mean to get so fancy with the labels.  But as I wrote on them, I started doodling – so I just went for it.  I love how my spice drawer turned out.
Linking up in the IHeart Organizing February Organizing Party!