Say goodbye to my bland living room, because no photo of it will ever look this way again: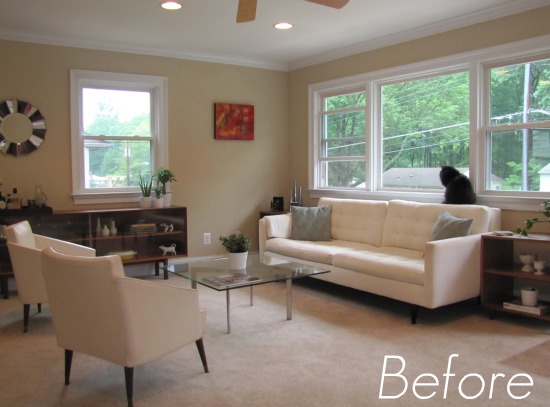 The healthy dose of Behr's Tate Olive paint that we splashed on our living room walls was just the trick we needed to add some colorful dimension to the space:
I can say, without a doubt, that WE LOVE IT!
Painting the two walls that comprise this corner of the living room was really the cheapest, fastest, and easiest way to take the room from bland to glam. Doesn't it just look so much more sophisticated?  The green provides the perfect backdrop for our gleaming wood pieces, as well as the white sofa and chairs.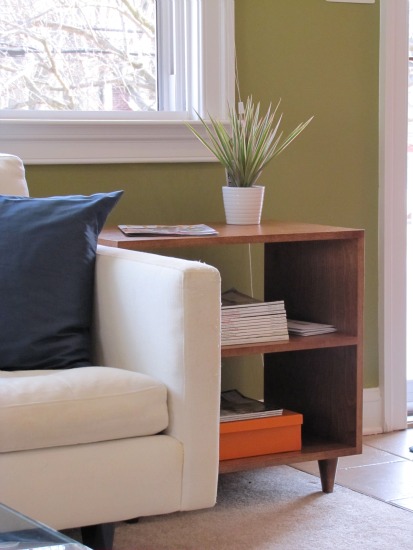 The painting may move to the dining room now, because it doesn't pop as much on the [now green] wall in this corner: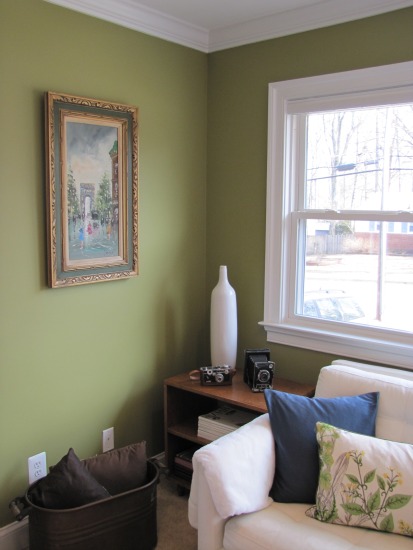 We have clever plans to make the transition from living room wall to dining room wall more polished, but we can live with the nice straight line for the next few days: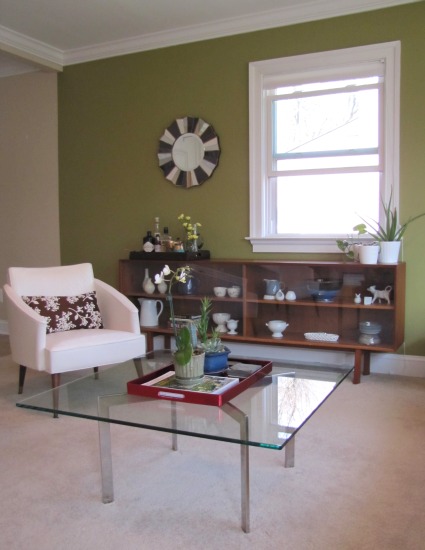 Now it's time for me to get back out there and finish building and staining my entryway shelf, working on implementing the rest of my mood board, and making a 30th birthday cake for Ryan's big day this weekend.
Have a great weekend!  Any fun plans for you guys?
~Jane