Today I'm thrilled to introduce a new blog series here at The Borrowed Abode, Handmade Business 101.  Although I launched this site 3.5 years ago as a rental decorating blog, it's come to represent a blend of decor, DIY, and small business, as 2 years ago I launched a part-time handmade business from my rented home.
In the time since my shop first launched (when it had a totally different name and mostly different product lineup) I've learned so much – and realized how many things I wish I'd known before I started!  Now, two years later, I feel as though I've finally found my rhythm  between Janery (my shop), this blog, my day job, and my social life.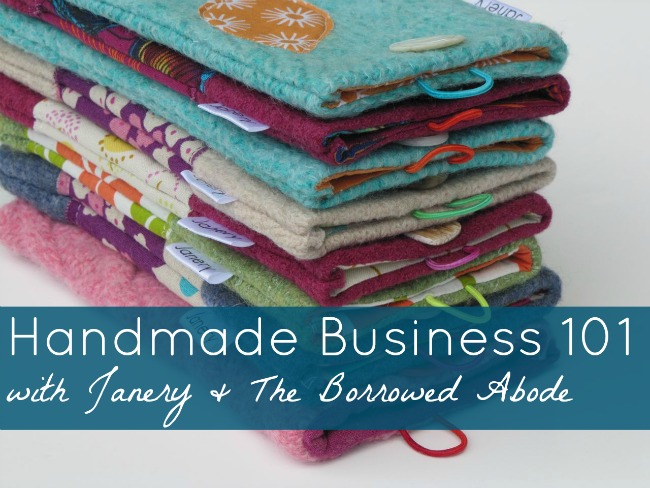 8 Steps to Take Before Launching an Etsy Shop
These are the top things I figured out over time, the hard way – via trial and error.  Lots of error. 😉   While that's one way to grow as an entrepreneur, it would have been more efficient if I'd done, or at least considered, all of these items first!
1.  Test Your Product
I'd hope this goes without saying, but my OCD tendencies forced me to include it on the list.
You do not want to sell new customers a product that is poorly designed, hard to use, or falls apart after one washing.  This is the one thing I did well before launching my handmade business.  Research and development is key to creating quality, dependable products.  Its handmade nature doesn't give you an excuse to skimp on quality!
Consider This: If you've got some products in mind, try giving them to friends and family to test out and provide feedback on.  Ask them to be kind but honest.  Oh, and if you do that?  Make sure you're gracious in receiving the positive or negative feedback!
2.  Figure Out a Schedule
There's more to running your business than just making that special product you feel so passionate about.  Some, if not all, of the following activities will take more time than you ever imagined:  Photographing your products, editing your photos, packaging & shipping, answering customer questions , and writing your product listings.
When Janery made its debut online, I thought I could get all my products photographed, edited, and listed in the shop in one day.  Well, after spending a whole Sunday ('til way past midnight, actually), I realized that I should have allowed at least an entire weekend, if not a week, for setting up the shop and listing everything.
Consider This:  Try setting a schedule that balances the actual product creation time with the other activities mentioned above.  If you work days, how about doing production one night, photo editing another, shipping another, and so on?
3.  Create a Shipping System
When I first launched,  shipping was my biggest weakness.  I tried to use recycled and secondhand boxes that I had on hand, but quickly found that made weights and dimensions vary, which meant that I never knew how much it would cost to ship an item.
Set up a small shipping station in your home, even if it's a box you slide under your bed when not in use.  If your product weights will vary, purchase a small postal scale so you don't have to run to the post office every time you need to estimate shipping for a product.  If you have a set group of products whose weights don't vary, package one of each and get a shipping cost estimate at the post office.  This way you'll know exactly what you need to charge your customers.
I have a spreadsheet that lists the weights and worst-case US shipping costs.  That allowed me to set up accurate shipping profiles in Etsy. As for international shipping, you need to decide if you want to offer it.  I only ship to Canada.
Consider This:  If you aren't armed with accurate shipping cost information for your products, you run the risk of undercharging and you can quickly lose a lot of profit!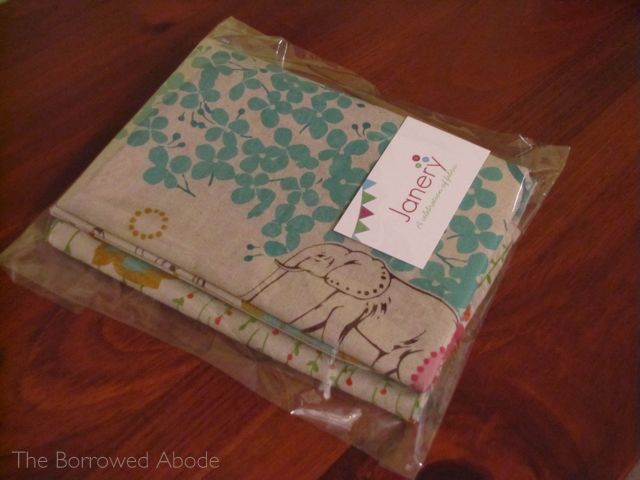 4.  Set Fair Prices
Speaking of shipping costs, you also need to calculate and set fair prices.  Fair to you, I mean!  Price your items high enough that you actually are able to make a profit.  Don't forget to take hidden costs into account, such as Etsy fees, PayPal fees, packaging costs, etc.
There are a lot of Etsy sellers who are underpricing their items in order to make more sales more quickly and – I guess – to try and be more competitive.  I see this because they use some of the same fabrics I've bought through my wholesale account, so I know what the materials actually cost.
This is a topic that I'm going to discuss in depth in a future Handmade Business 101 post.
Consider This:  When you set unreasonably low prices, you both devalue handmade products and your time!  If you want to make minimum wage, you might as well do so while working for a corporation that offers health insurance and a 401-k!
5.  Brand Yourself

Before you launch, take the time to make a high-resolution banner and avatar for your shop.   A customer's first impression goes a long way!  Make sure it's a good one.
Your shop banner and avatar don't have to be fancy – but they must be clean and clear.  Frankly, Etsy offers some free banner options and I think they're perfectly fine.  Much better, in fact, than having a grainy, poorly laid out homemade banner.
Consider this:  You can make a banner using a colored background and two fonts:  one for your shop name, and one for your tagline. That's pretty much what I did for my first banner.  If DIYing it is too daunting and you want to be unique, there are plenty of Etsy shops offering affordable graphics.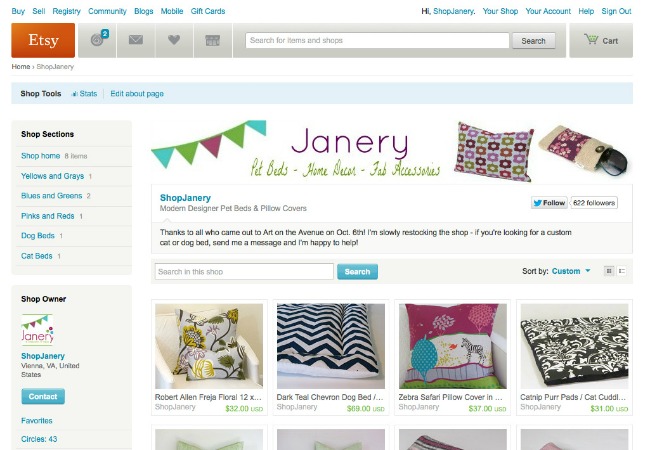 6.  Register Your Business & Know the Tax Laws
Please, before you launch, arm yourself with information and register your small business.  Not only is it advantageous for you – getting a tax ID number, or EIN, will help you set up wholesale accounts with suppliers – but also, it's the legal way to go.  It's a heck of a lot easier to start your business legally than to try and fix it later on when the IRS hunts you down.
This is another topic where I could go on and on, but I'm going to keep it short and sweet.
Not sure where to start?  Visit the Small Business Administration (SBA) website and you'll find all sorts of beginner's resources at your fingertips.  They also have local resources in each state (District Offices) if you need more location-specific help.
7.  Set Up a Bookkeeping System
Ah, finances and bookkeeping.  It's only slightly more interesting than small business tax law, I know.  I recommend setting up a business checking account – it doesn't take much to open one – so that you can keep your business finances separate from your personal finances.  Trust me, it will make tax time so much easier!
Save all your receipts from purchases of supplies, purchases of furniture, computers, or storage equipment for your business.  Blog conference fees. Web hosting fees.  Save receipts for Everything!  Preferably in an organized manner.  And did you know? The mileage you drive to and from any business function is tax-deductible.  This includes emergency trips to the local craft store.  So keep a log book in your car to record mileage.
Consider this:  You have to have a tax ID number / EIN in order to open a business checking account, so see above.
8.  Consider Custom Orders
Finally, think long and hard about whether or not you want to offer custom orders.  If you do decide to accept them, figure out what your limitations and fees are.   It's totally fair to charge an additional fee for "custom", because it takes more time away from your production schedule – primarily because of the increased amount of customer communication required.
In the beginning it's easy to jump at the chance to do custom, because you need to "make money."  However, that time may be better spent on marketing or product creation.
Consider this:  Which are you more excited about – creating products that you've designed, or working one-on-one with customers to create a unique, specific item for them?  Neither answer is right or wrong – just different.
– – – –
Thanks so much for taking the time to read this!  If you have any questions, or think I've left anything off the list, please comment and share your thoughts. I love hearing from you!!
Oh, and if you're new here, you can read all about my latest art festival or check out more posts I've written about starting a small business.
Shop Janery | Follow me on Facebook | Join me on Twitter