I'm a pretty lucky girl.  I've got a wonderful boyfriend who has a great eye for design, and for flea market finds.  Check out this gorgeous oil painting – which he scored for only $15 at the same New Jersey flea market where I found the pretty painting that hangs in my studio/dressing room.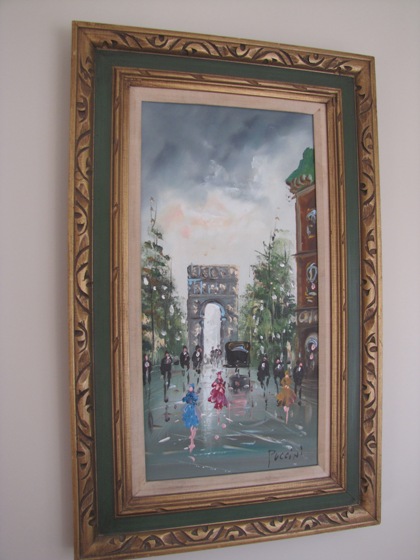 This weekend I finally hung it, transforming the corner of my living room from this blah "before":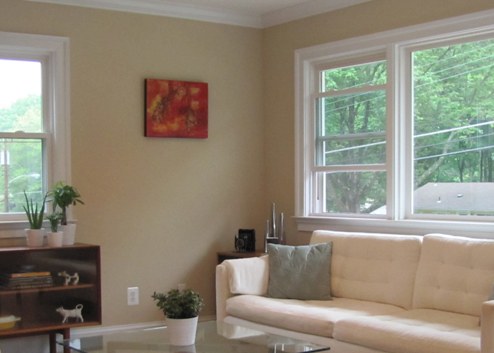 To this much more cohesive "after":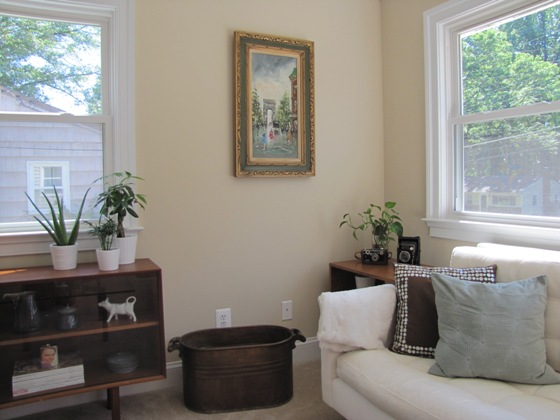 Doesn't it look fabulous there?  I think it's a better size for the space, and the neutral wall provides the perfect backdrop.
The vignette on the end table got a little facelift too.  I coupled my antique cameras with a simple green plant, growing in a glass vase with water. Now each end table has greenery, as does the console under the window.  It adds a little cohesion around the room.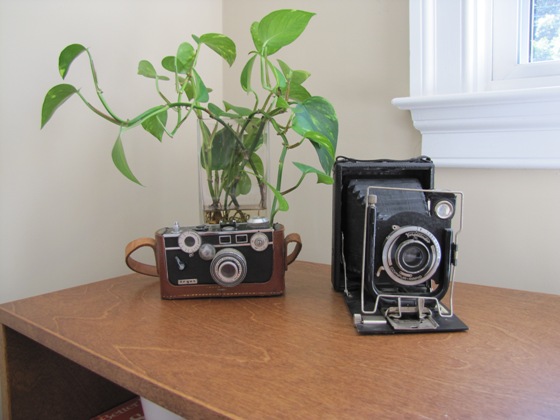 One funny thing – the signature on the painting reads 'Puccini.'  But I have a feeling the painting was not created by the same man who composed Madame Butterfly and other operas in the late 1800's!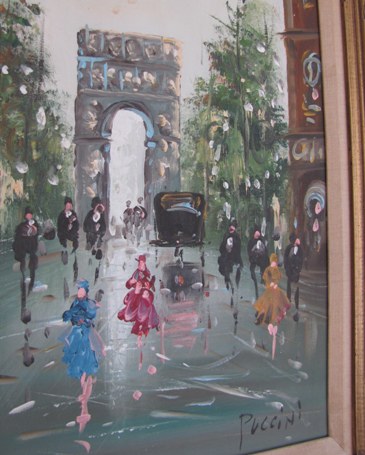 *Want to see more of the living room?  Hop on over here, to part 1 of my "new abode tour."
Linking up to:
Today's Thrifty Treasures at Southern Hospitality
<a href=" http://allthingzrelated.blogspot.com" target="_blank"><img src="http://i898.photobucket.com/albums/ac182/allthingzrelated/ReBeKaH/th_anythingrelated.jpg" border="0″ alt="All Thingz Related " /></a>