See those weird dark spots on our living room walls?
After having a small paint chip taped to our living room wall for over 2 months, we finally bit the bullet this past weekend, grabbed a paint sample, and swabbed some test patches on each part of our living room wall.
What, did you think I was going to say we actually painted the walls?  No way hoe-zay.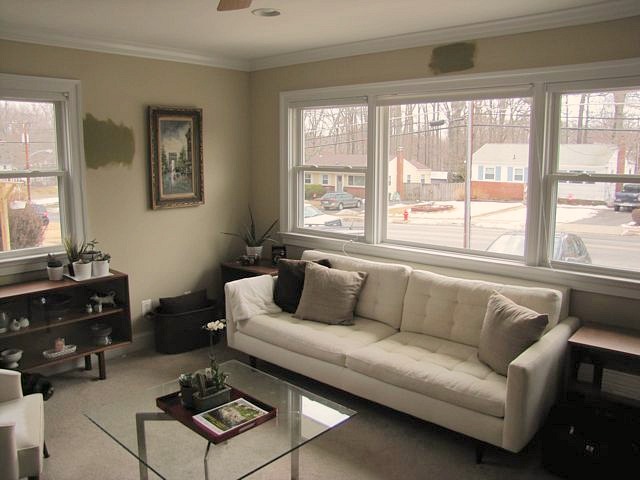 A color this dark definitely requires a test drive before committing to the whole shebang.  It's a nice mossy / olive-y green that should bring a bit of color and contrast to what has been, so far, a deathly neutral living room.  And even though it's dark, we think that it will be balanced out well with the light beige carpeting, the white sofa and chairs, and the huge windows that line the space.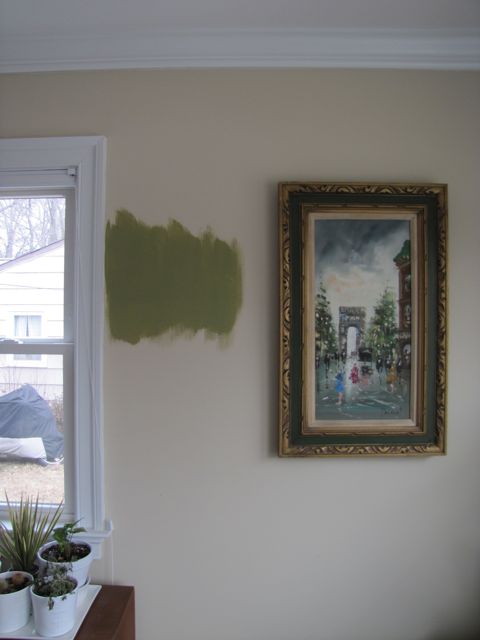 I'll be sure to share more details on the plan, as well as a little inspiration mood board, later this week.
For now, Happy Monday – and don't forget to enter the Gadanke handmade journal giveaway if you're interested!