As part of creating the baby's nursery, I reupholstered an ottoman that had been languishing in our shed for years.  This ottoman is basically as old as my relationship with my husband – I found it in my apartment's trash right after we started dating.  I immediately removed the old upholstery because it was in rough, dirty shape, but I've had the wood frame ever since.
Ryan has teased me about the ottoman ever since, because it seemed that it was never going to get recovered.  The thing was, I didn't have a good place for it until now, and I didn't see the point in wasting fabric on reupholstery if I didn't have a use in mind.
Well, Ryan, I told you there was a reason for holding on to it!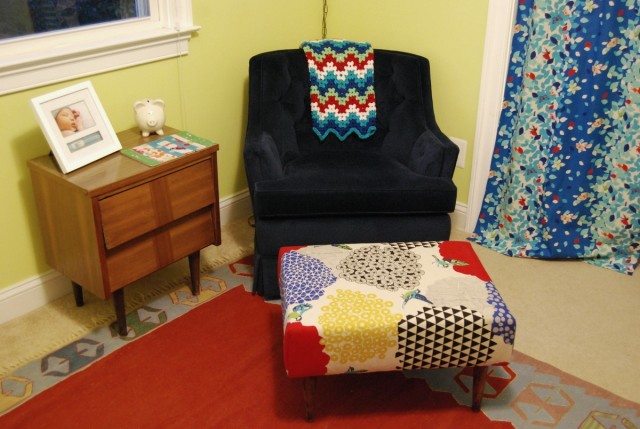 Read all about how I did it – and learn my secret to really neat, crisp (like white curtains) corners, over at the ForRent.com Apartment Living Blog.