This past weekend Ryan and I packed up the contents of the Janery sewing studio to prepare for some construction work.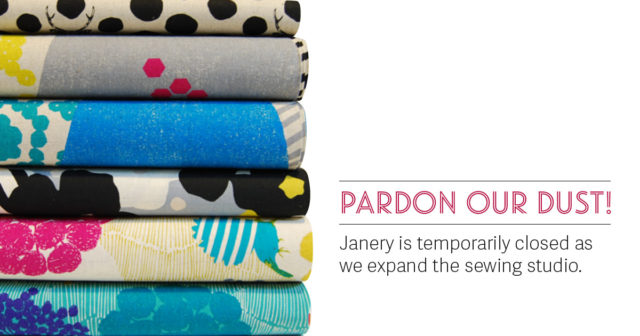 What's happening? We're having a wall taken down and moved to create a bigger work space for me and Janery! (With our landlord's permission, of course.)
This is exciting not only because it increases my work space, but because it symbolizes how my business is growing now that it's my full-time job.
When I started filling wholesale orders from stores at the beginning of the year, I quickly outgrew my work space. The small space made it hard to make the bulk orders quickly and efficiently.
Ryan came up with the idea to knock down the wall between the studio and our unfinished work room. I ran the idea by our landlord's contractor when he came out to fix a problem. A week later, the project was approved – I guess since it increases the value of the home.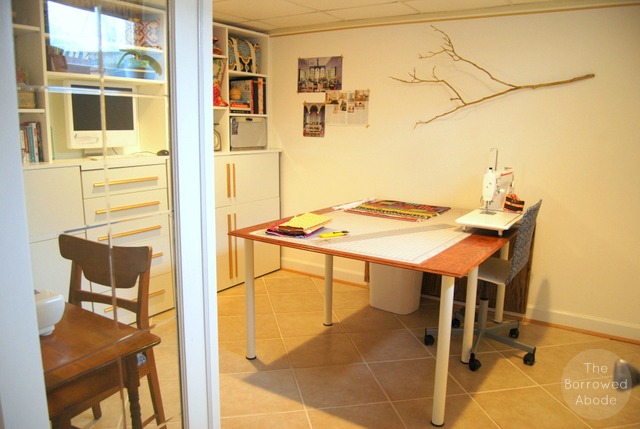 This expansion adds space for a dedicated fabric bolt storage / cutting table. Right now my homemade fabric cutting table is also my sewing table, which makes for some juggling.   The only downside is that we had to remove the faux built-in shelves I built along the wall that's coming down.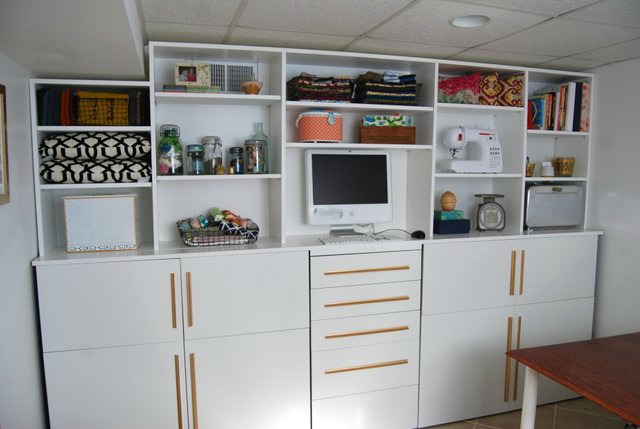 Ryan and I had a terrible time getting the 10-foot-wide unit in place, and had just a hard time getting it out. In the end he had to actually cut a section out of the top so that it would give enough to slide past the molding.
I spent a lot of time and money building my storage shelf, so I'm going to modify it to work in the new space. It has to go on a different wall due to some construction quirks, but I'll make it work.  I can't wait to share the changes after they happen!
In the mean time, Janery is temporarily closed because I have no where to work. Sign up for my newsletter to be notified when we reopen.