So, this is the big project that we've been working on here at the borrowed abode. It's definitely our biggest project yet!  If you're thinking "oh good grief, another blogger having a baby" . . . and you just don't dig it – no worries. Skip to the bottom where I promise not to become a mommy blogger!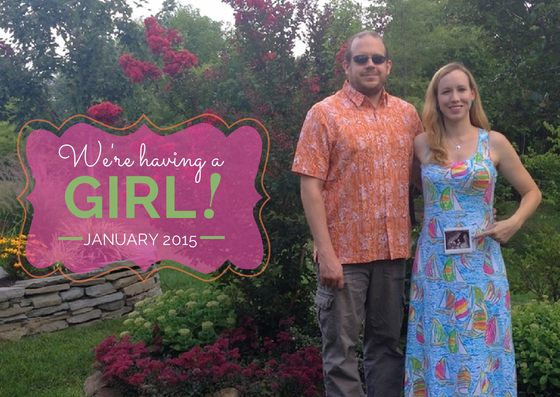 I'm 17 weeks along, and I was trying to get a set of photos for an idea I had about sharing the news, but last night Ryan went into my Facebook account and did this: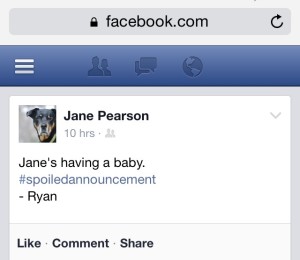 It was his attempt to avoid annoying an annoying photo shoot!  I guess it's only fitting that he take over the computer to announce it, since he took over the blog way back when to announce that he was proposing to me.
So here's the scoop – I tried to be brief, but it's hard to cram the last 4 months into very few words.
When We Found Out & Told Family: 
I found out on May 15th on my way out the door for a camping weekend with my girlfriends.  After over a year of trying it was almost a habit to take tests all the time. . . I had just seen the doctor about figuring out "what was wrong".  Needless to say I was totally shocked!  I accidentally texted Ryan at work simply because I was freaking out that he wasn't there for the news.  Whoops.  Not the most romantic way to break it to him!
We told our immediate family early on – around Memorial Day.  We used my brother's kids and Merlin as the messengers to break it to my family.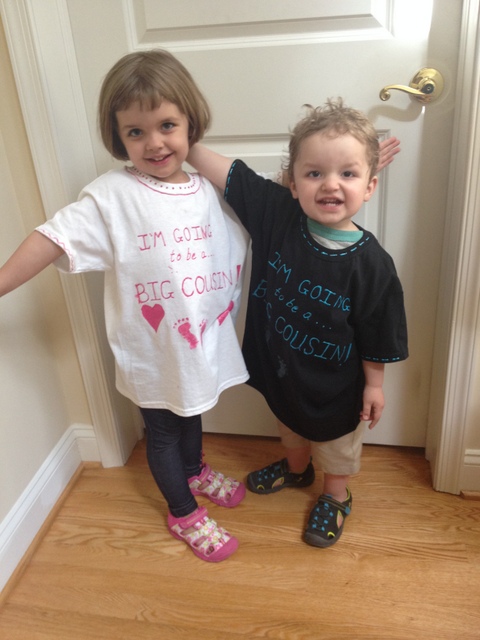 My mom was super excited. This was before she ended up in the hospital.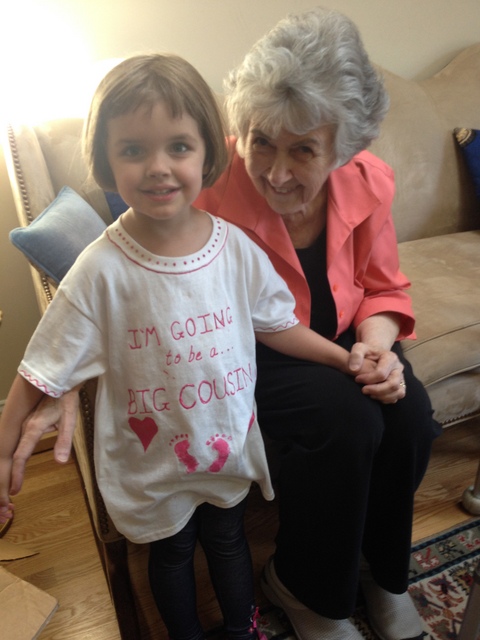 The First Trimester
The first trimester kicked my butt!  I was exhausted and the shop, the blog, the sewing, the project, and the house all suffered.  It was all I could do to get through each workday without falling asleep. Ryan was a saint and kept up with housework and getting takeout all the time because holy cow – my ability to tolerate most food changed day by day.
I had/have the most absurd symptom ever. I was "lucky" enough to get a really rare issue – an allergic reaction to the hormones caused by the baby. The result was full body hives every day until I saw an allergy specialist who was able to help.  The solution – Zyrtec every other day.  I'm now weaned down to once a week(ish).  I hated taking a medication but the hives were out of control.
Oh, and the ultrasound.  The first ultrasound was ridiculously amazing. It doesn't seem real. . . and then it is. Yep.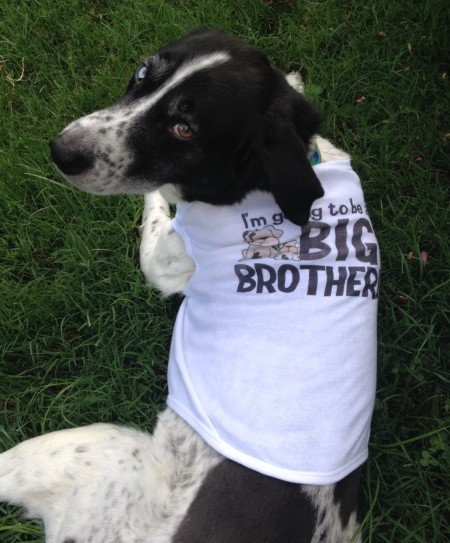 The Gender & Non-Invasive Testing
Ryan and I unofficially found out it was a girl (just like we wanted!) at my 12-ish week ultrasound. My doctor's visits have been a bit off schedule because we've been out of town visiting my mom so much.  When the sonographer asked if we wanted to try and figure out the gender early so we could tell my mom, we said yes.  She explained that because there was only an = sign between the legs, it was most likely a girl.  A super awesome blood test confirmed it a week later, along with confirming that the baby is super low risk for chromosomal issues (despite my "advanced" maternal age) so we didn't have to risk miscarriage by doing amniocentesis or CVS.
Will I become a "mommy blogger?"
The answer right now is Heck no! While I really look forward to being a mom, I also look forward to keeping my own identity and not letting motherhood overtake every aspect of my life. I'm sure some of you with kids are thinking "good luck with that" but it's something I'm going to try to do. At this time I really don't have any interest in blogging about kid stuff all the time.  I'll do an occasional kid-related post, but I will have more posts on the original blog topics – the shop, the house, small business. I also don't want to plaster my child all over the internet.
Belly Photos
So I see all these people doing fabulous belly photos with a board that says what week they are.  I keep forgetting and until recently there was nothing to photograph as I've only gained 3 pounds so far.  After I took this front-facing photo (left) in San Diego last week I had my boss take a side view with my sticking it out as far as it would go (right).  This is an exaggeration just for fun – also I had just pigged out on amazing Mexican food: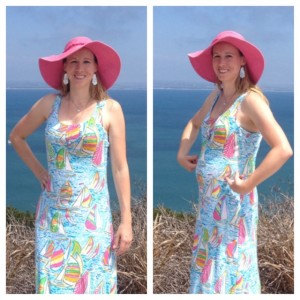 What's Next?
Thanks to this famous 2nd trimester energy burst, Ryan and I are tearing through projects as much as we can with our limited schedules.  My goal is to have baby prep / nursery / house changes all done by the end of October so I can focus on the holidays socially as well as holiday craft markets for Janery. Then decompress until she arrives in January.
I'm looking forward to sharing our house projects here, but probably in limited length posts simply because time is precious.
Woohoo! Here's to the next adventure!
For awesome updates & exclusive discounts on Janery pet beds, please sign up for my newsletter!