Did you know?
Janery was born from my quest to make a better dog bed, inspired by my rescue dog Charlie.  
But over the last two years I made all sorts of items, from pillows to sunglasses "sweaters" to coasters and iPad cases, because I just love fabric, color, and design.
After I said goodbye to Charlie on Christmas, I realized that I had gotten distracted from the original Janery mission to produce my ultimate dog beds.  So this spring I have only one goal:  to bring the Charlie Cushions to market in her honor.
Before I do that, however, I need to clear out my inventory to make space in my sewing studio – because these big, fluffy dog beds take up a lot of space!  This is great news for you: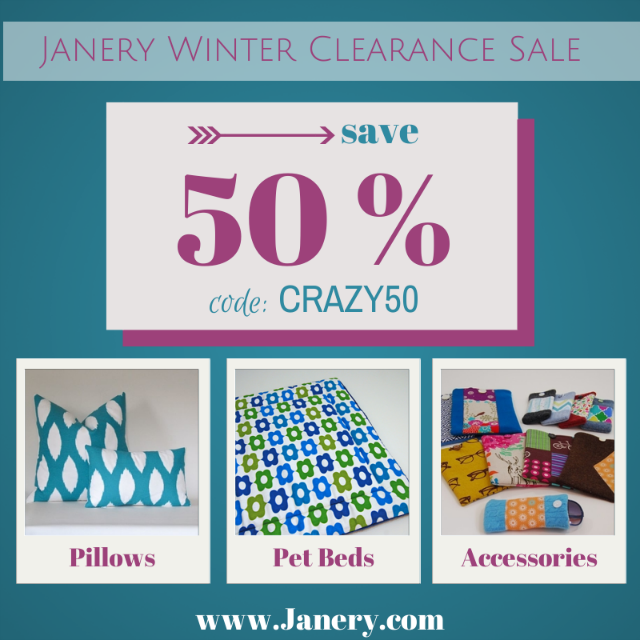 I'm having a once-in-a-lifetime sale with a ridiculous discount:  50% off everything in my shop.
Shop Janery and enter the code CRAZY50 at checkout. Everything is ready to ship.