I have finally finished writing my printable DIY plans for making a Pottery Barn Style Farmhouse Desk like the one I built for my office.  
But first, some background for anyone new around here:
Tired of the lackluster white Ikea desk in my office, I decided to DIY my own farmhouse-style desk, inspired by the Pottery Barn Printer's Desk.   I didn't have plans, I didn't have experience building tables, but I did have the determination – and when it comes to DIY projects, sometimes that's all I need.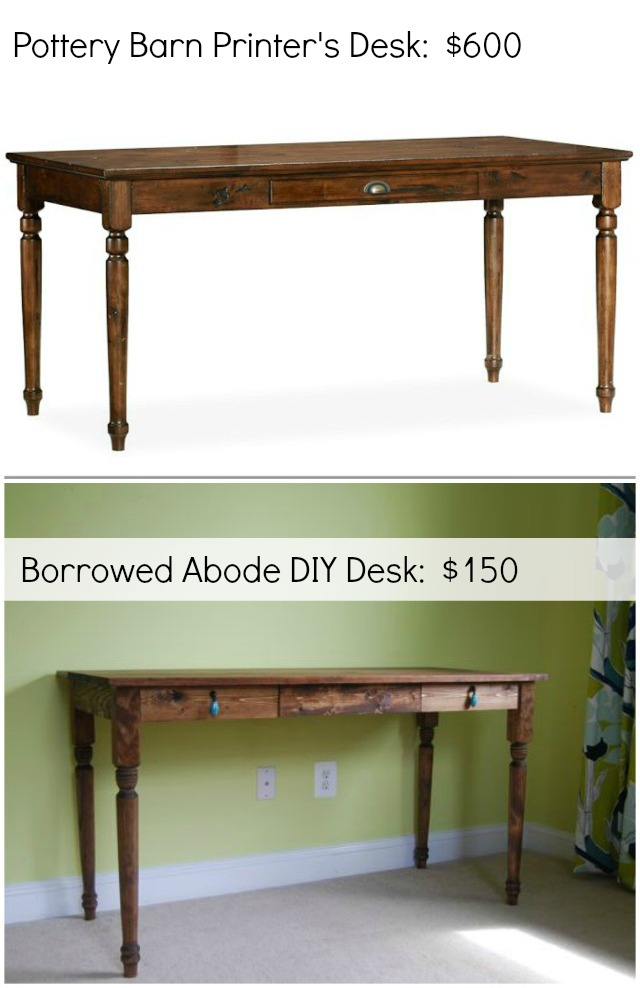 Building custom means you can create furniture that fits your space just right while saving money.  Therefore, I measured my wall and measured my Ikea desk and then figured out exactly what dimensions I wanted.
It turned out that my two dark shelves from my old apartment's guest room were the perfect length for the desk top, and I had a third pine plank on hand to complete the top.
Since the process was long, I created a printable PDF of the cut list and building instructions.  I don't know how to use Google sketchup, so it's just images and text instructions, but I hope that it's enough to help anyone who wants to make one themselves.
You can download the Farmhouse Style Desk Building Guide and print it out out to have handy as you work.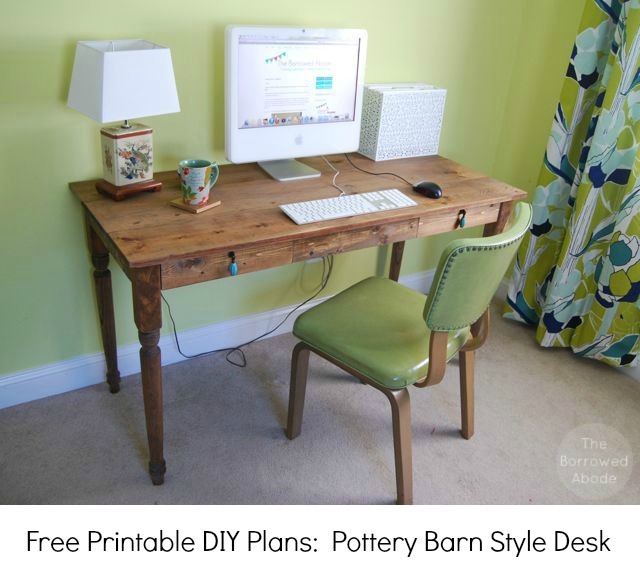 Project cost: Approximately $120.
Time needed:  Approximately three to five half days, or one good weekend.  (Unless you procrastinate on steps like I do.)
If you have any questions about building it, just ask in the comments and I'll answer in as much detail as possible.
Shared at the Sawdust Throwdown link party!