Aside from eating all the amazing food I shared yesterday, Ryan and I were also looking forward to exploring Miami's "MiMo District" – an old neighborhood north of downtown filled with mid-century modern architecture.   In several major newspapers I'd read travel articles discussing all the new restaurants and shops in this recently gentrified area,  and the stories had us dying to check the place out.
After filling our bellies at the Latin Cafe, we hopped into a cab and swerved up Rt. 1 (Biscayne Boulevard) through the city, with a very charismatic driver who thanked Jesus very, very vocally and enthusiastically every time the car made a turn without having to be re-started. I got super excited (and may or may not have squealed) when we started passing very interesting and retro looking buildings.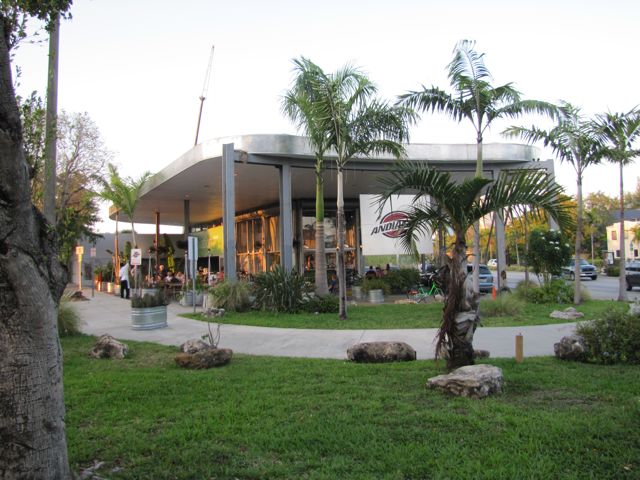 When she dropped us off on a side street (63rd?) and we walked one block to check out the bay, we were immediately conscious of groups of loitering people just watching us.  Fortunately their was a police officer stationed nearby.  But still, we walked right back to the main boulevard, thinking we'd be better off staying away from the side streets.
We walked North up Biscayne, easily spotting the vintage architecture we'd so wanted to see.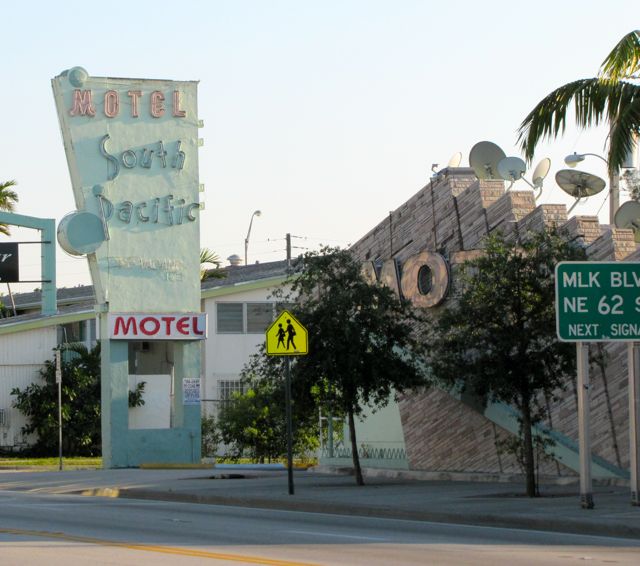 There were lots of 1950's & 1960's style hotels and motels lining the strip.  Many had been renovated, which was encouraging.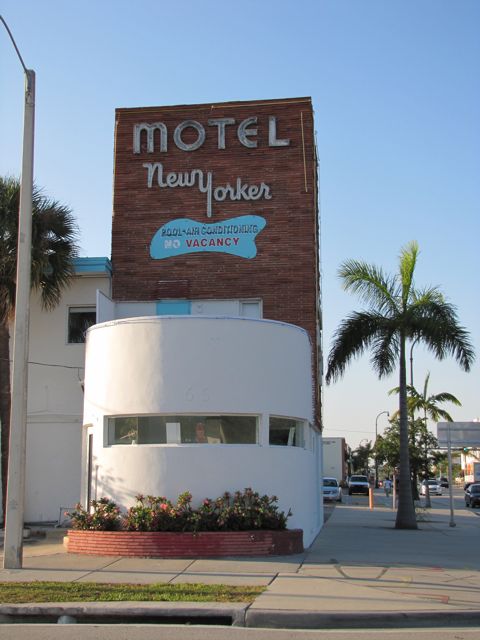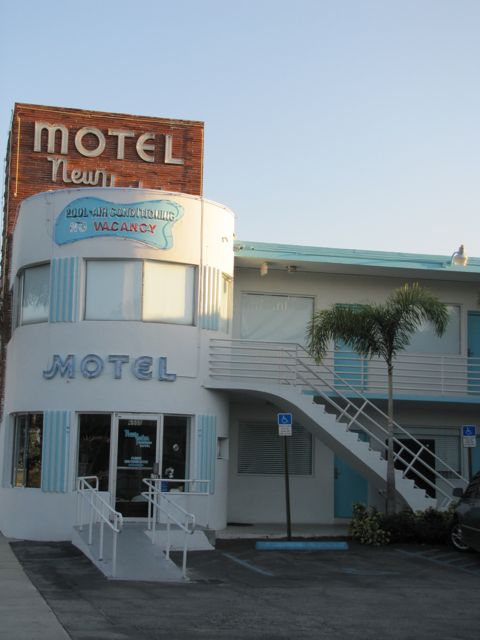 Then we spied an enticing furniture store.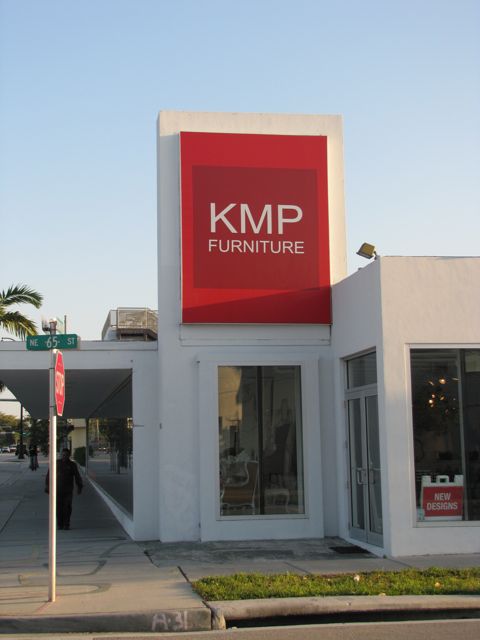 Take note, you may be seeing this table in The Borrowed Abode later this year.  I loved the gorgeous wood top combined with the white pedestal.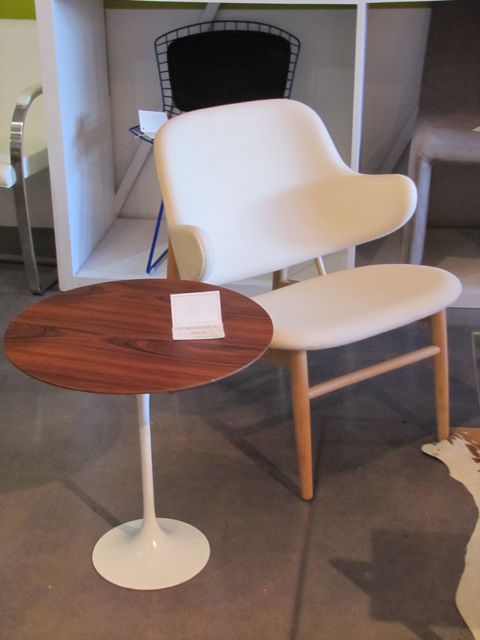 And this dining set?  I may have gasped out loud when I saw it.  If only we had a large enough dining space for it.   For a brand new dining set, it was reasonably priced.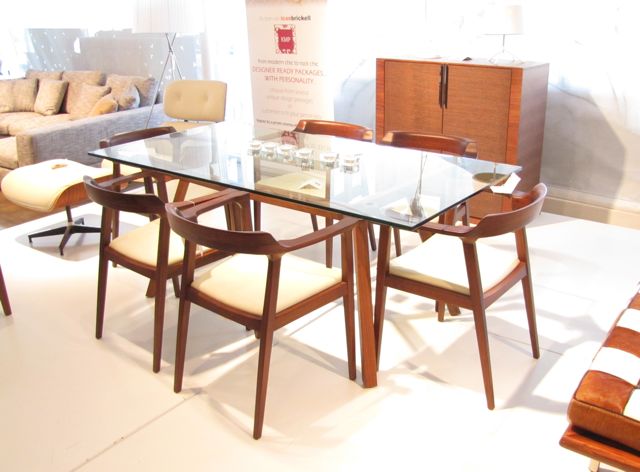 Aren't the lines of the chairs beautiful?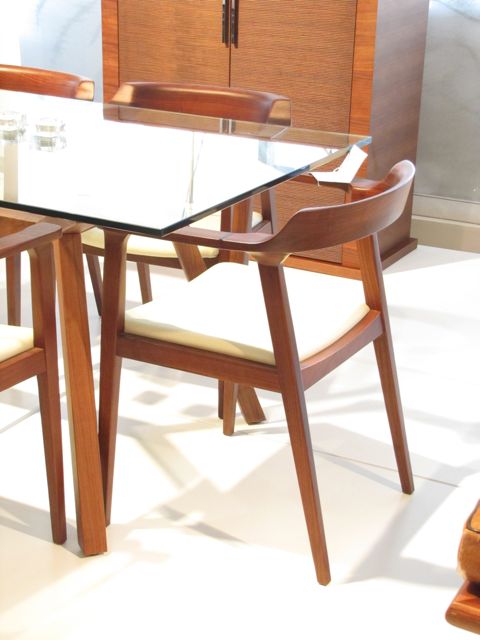 Kay, the manager, was wonderfully friendly and helpful, giving us the scoop on the neighborhood.  If only you could have seen the look on her face when we explained that we'd come over from South Beach just to check out the MiMo district.  She confirmed our hunch that locals wouldn't really recommend exploring the MiMo District on foot just yet.
Nevertheless, we'd already paid for the cab ride to get there, so we continued.   We passed some cute shops, but alas – they were all closed.  There were a ton of great looking restaurants, all with cute outdoor seating areas, and they all were filled with fun, hip looking 20-somethings.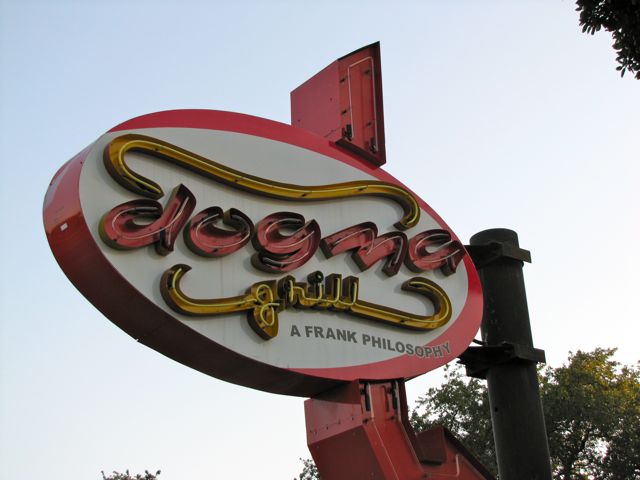 We did pass by what was supposed to be the original Coppertone Girl sign: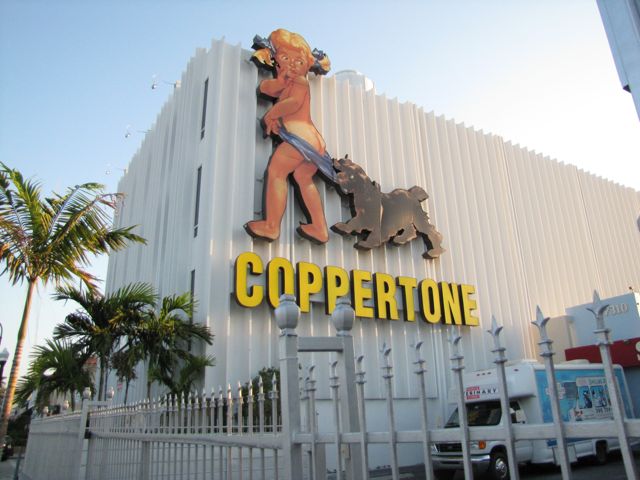 And more sweet buildings: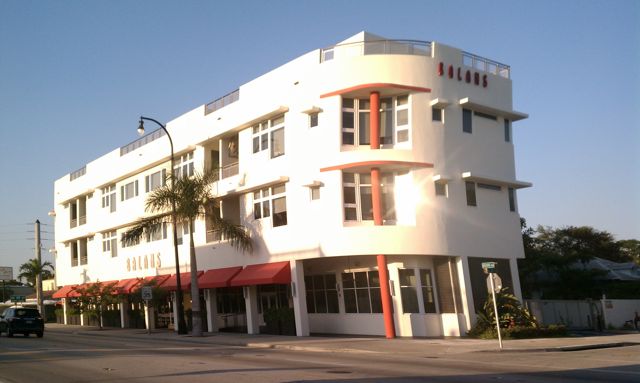 I tried to take as many photos as I could, but only surreptitiously – because I did not want to scream "tourist" in an area that was still somewhat sketchy.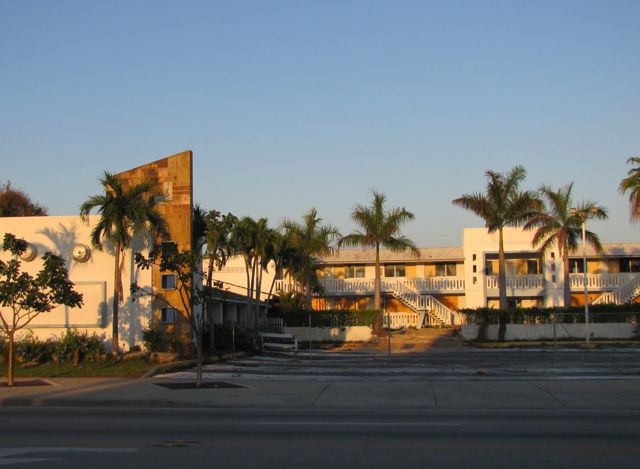 Sadly, the further north we got the more boarded-up buildings we passed.  It's nice to know, though, that the city wants to renovate them rather than bulldoze: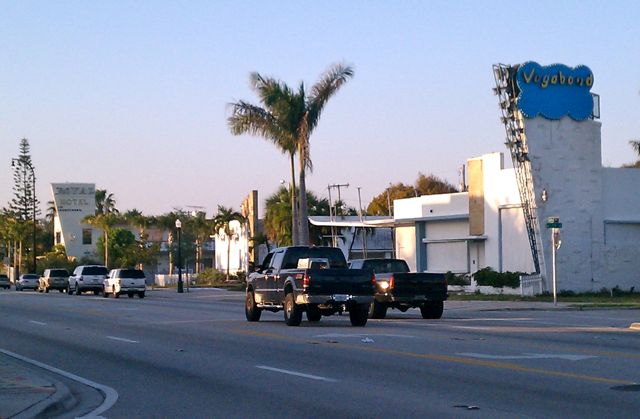 And that was when we turned around and decided it was best to head back to South Beach.   When we hopped into the only cab within miles, for our return, the driver also told us it wasn't a place where he'd recommend tourists go walking around.
Lesson learned? If you want to check out the MiMo district – and it's definitely worth checking out – do so from the relative safety of a car.  The historic area is definitely improving, but it looks like it has a ways to go before tourists can safely wander the streets, exploring the nooks and crannies of the neighborhood.  There are some great homes along the bay that you don't want to miss.  We'll definitely return next time we're in the area, but with a rental car.