During our hunt for the best blueberry muffin on the Maine coast, we stopped at Pie in the Sky bakery.   Unfortunately, though online reviews said that Pie in the Sky had the best muffin tops ever, there were none to be had.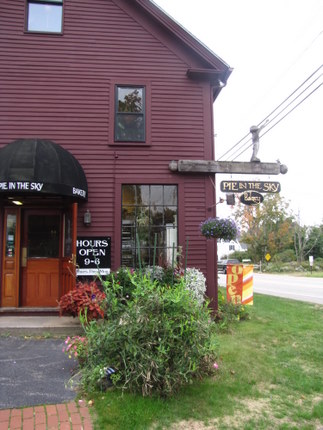 But what the tiny, cute little bakery did have, as their name suggests, was pie.  Lots of delicious looking homemade pies.  And huge brownies and cookies.   So we grabbed two slices of Wild Maine Blueberry and hit the road. . . and the slices were gone before I could even get a photo of them.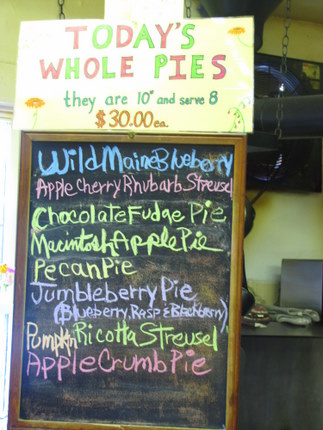 It was good pie.  If we were staying even remotely close to the shop, we'd have gone back for more the next day.