Hello, November – how did you get here so quickly? I'm having a hard time accepting that the new year is less than 60 days away.
I'm officially dubbing this the winter of inexpensive DIY projects, because thanks to Charlie we won't have any extra cash sitting around for major decorating expenses.  But that's ok.  I have a shed full of curbside furniture that I need to reupholster / revitalize once and for all, and I have  a million little organizing and DIY projects that I have never gotten around to.
Because I've seen DIY evolve in the blog world over the last few years, I feel like it's just recently become popular.  But this book reminded me that DIY was a big deal even in earlier decades.  And, like many projects we see today, some of the vintage projects make you say  "What the Hell?!" while others seem applicable to modern times.
Um. . . upholstered bed, anyone?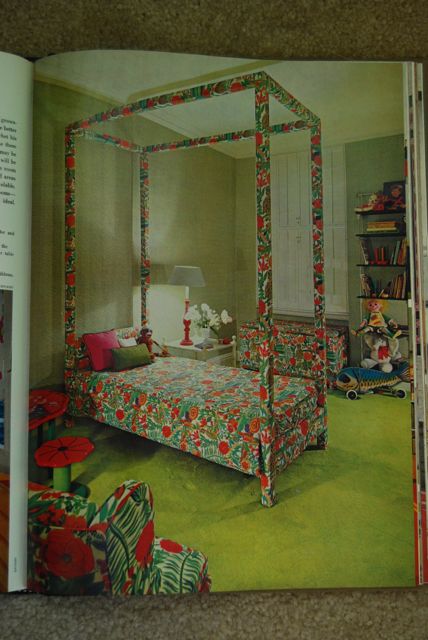 I love the huge stripey painting in the background, and I have a big old canvas that needs repurposing. . .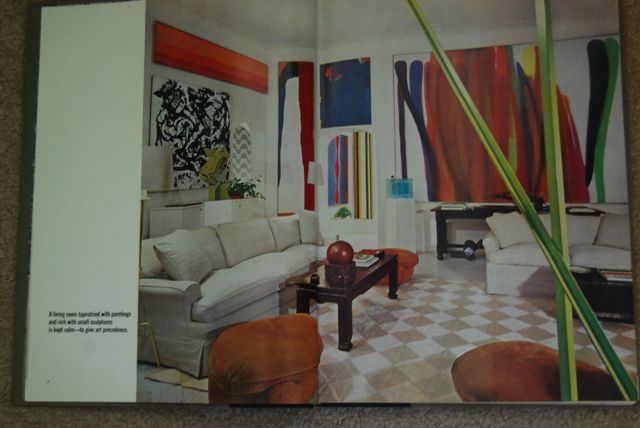 Cutout felt window treatments? So creative! I love it!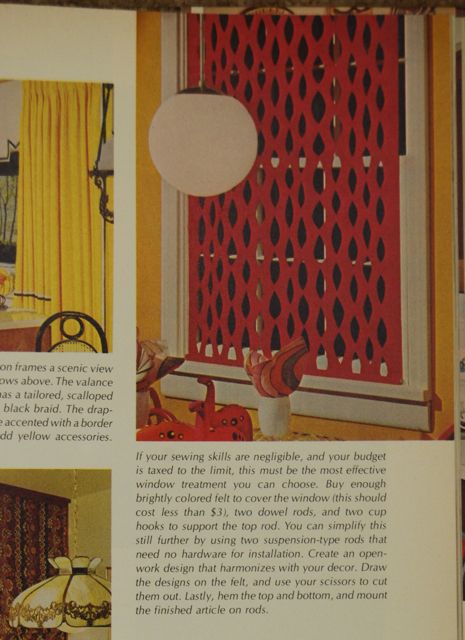 Turning an old brass crib into a little sofa seems like a genius idea! I never thought I'd say this, but I really like how the brass frame looks against the blue wall.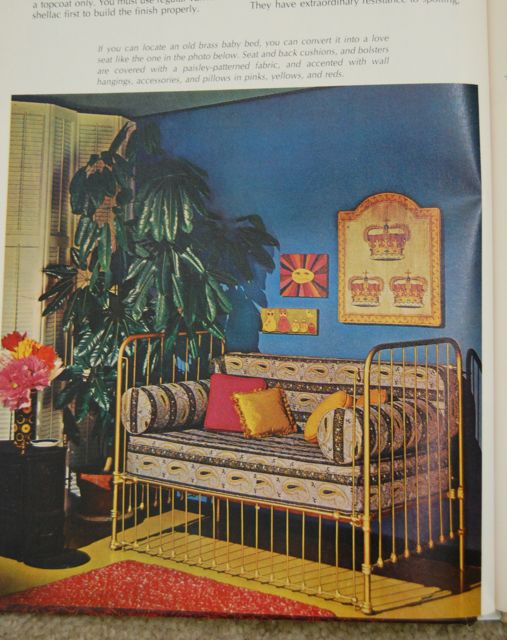 Concrete outdoor tables.  This is a concept that has definitely remained popular, but this image inspired me to add it to next spring's outdoor "to do" list.  I love how simple and functional they are, perfect for around our fire pit.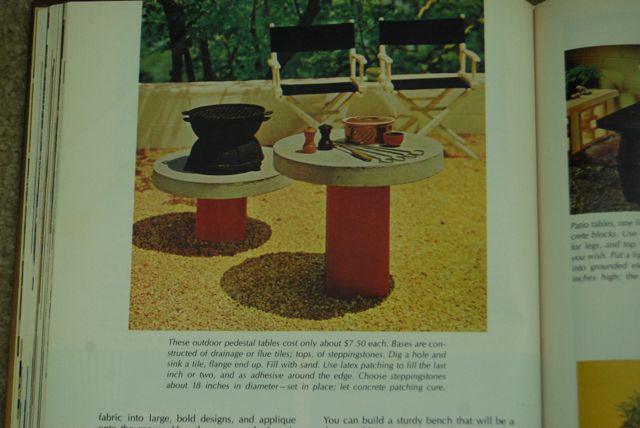 Ten points to Better Homes and Gardens for sharing a DIY furniture-building project with women in the 70s.  Girl power!  Plus, it's still totally fabulous in 2013.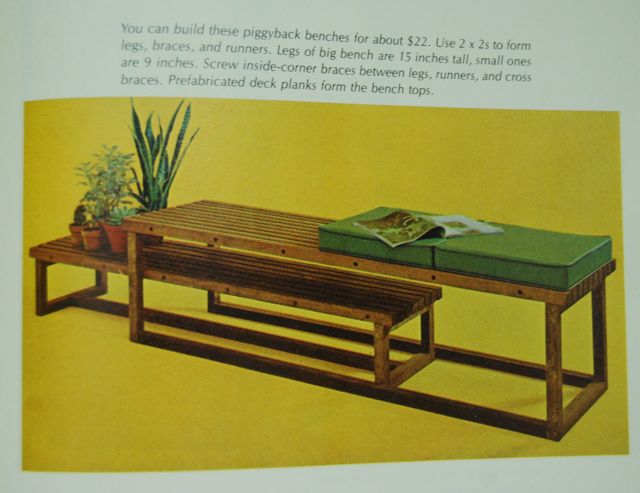 This hanging fabric room divider is a genius idea for small spaces.  Renters, take note!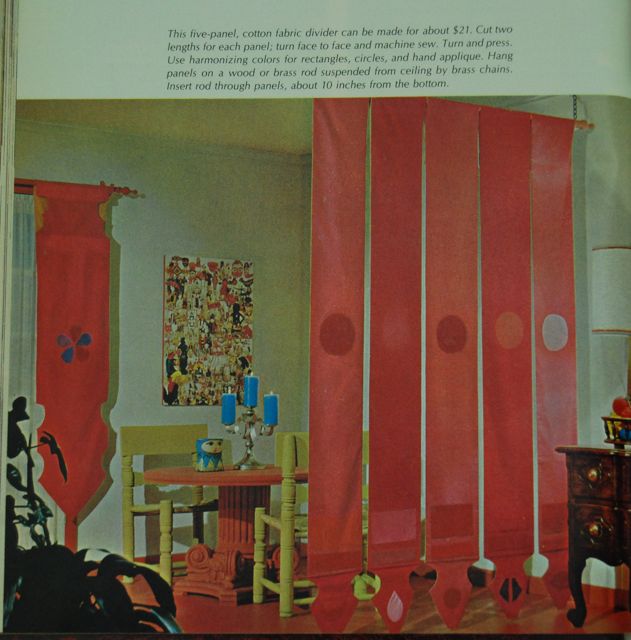 Usually I'd ramble more, but I'm feeling inspired to get back to my blogging roots with some budget-friendly DIYs this winter.  I hope you'll join me!
For awesome updates & exclusive discounts on Janery pet beds, please sign up for my newsletter!