The entirety of last night was spent wrestling with fabric.  Do you know how hard it is to handle 12 yards of fabric?
I had to resort to the floor, where I cut the fabric for our master bedroom drapes.   My cats attempted to hinder my progress as much as possible.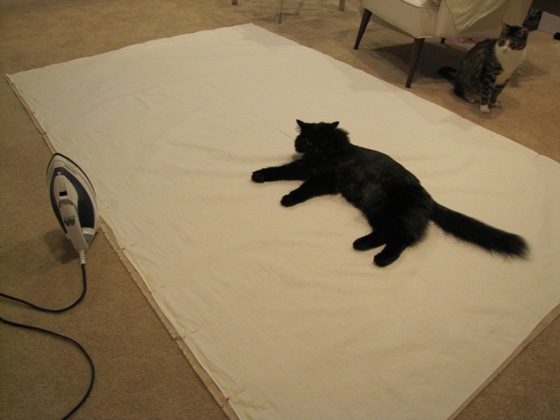 If only I could have made them do the ironing.
With the drama of The Bachelorette entertaining me,  I got two panels, and their liner fabric, cut.   Then I pinned and sewed one panel.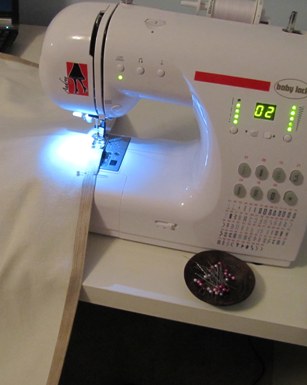 Let's recap, shall we?  I spent all night working.  And at bedtime,  what did I have to show for my hard work?  One single lined drapery panel. Three more to go.
Slow going? Yes.  Highly satisfactory?  Absolutely.
I'm not going to share a peek of the finished curtain hanging on the wall – yet.  But I will tell you that we made the perfect fabric choice.
Sidenote:  my [very hairy] black cat has a penchant for white surfaces.  Whenever we introduce a new white fabric surface into the home, she is drawn to it like a moth to a flame.  Weird, huh?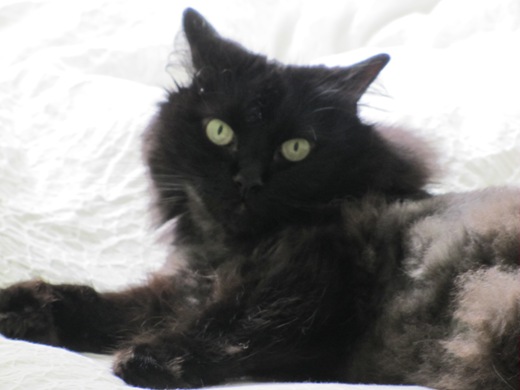 Update:  Click here for the finished product!