In the past few years I've had to do a lot of business travel, and early on I started looking for ways to make travel packing easier and better.  I started using the hotel toiletries and hair dryer, but still packed my makeup and makeup brushes.   I decided a DIY makeup brush holder was just what I needed for traveling with my brushes.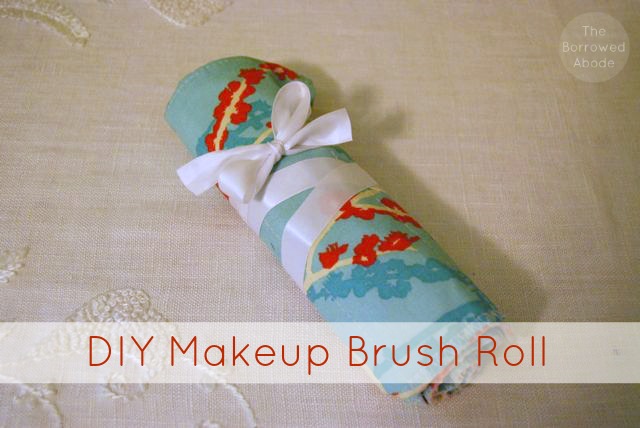 I am usually good at figuring out a design and then making something with no guidance, but this time I peeked at Pinterest to get some tips.  The patterns I found were really good, so I decided not to sort of follow them.  No point spending more time designing my own pattern if there were already good tutorials out there.
I found the tutorial from Centsational Girl to be the best.  Bonus: she always has such beautiful photography!
My holder ended up with the slots for brushes being too deep, so I cut an inch off the (finished) bottom, and just hemmed it using an overlock stitch.  Not ideal, but I was running out of time before my next trip and didn't want to start over.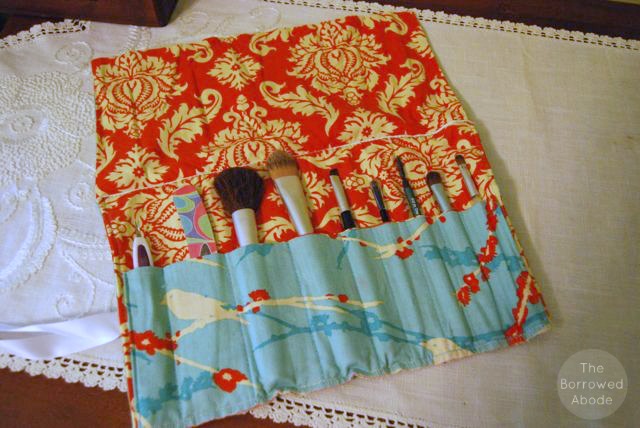 Also, I included a small (3-inch) flap of fabric at the top  to fold down over the exposed ends of the brushes before I rolled them up.
I've used this makeup roll for over a year now, and I'm really happy with how it works.