Psst: Don't forget we have an awesome giveaway going on!  Enter to win some fabulous eco-friendly, homemade bath & cleaning supplies from Old Town Suds right here.
Today's sewing tutorial is so easy and foolproof that all of you can do it, even if you've never sewn before.  I was so excited when I came up with it that I refused to look on Pinterest or anywhere else to see if others figured it out before me, because I want to keep thinking that I'm the uberfabulous creative person who thought of it for the first. time. ever.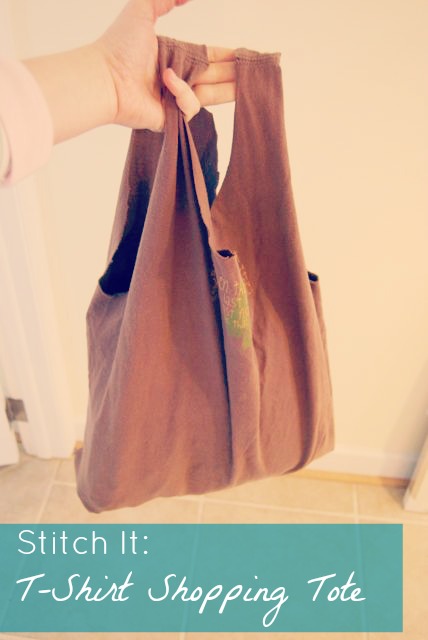 So ladies (and any sewing men), grab a tshirt that you love, but don't love to wear, and let's turn it into a fab little shopping tote!
I chose this shirt because I love the phrase on it, but never found myself wanting to wear it.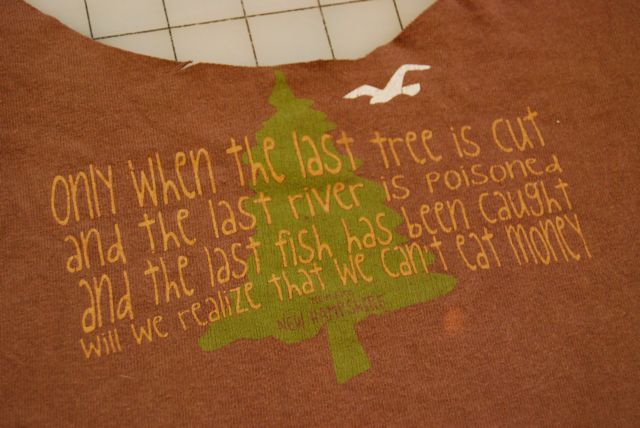 "Only when the last tree is cut and the last river is poisoned and the last fish has been caught will we realize that we can't eat money."
1.  Cut the sleeves off, and cut the round neckband out, like you're making a trashy 80′s rocker shirt.  When you're done, it should look like this: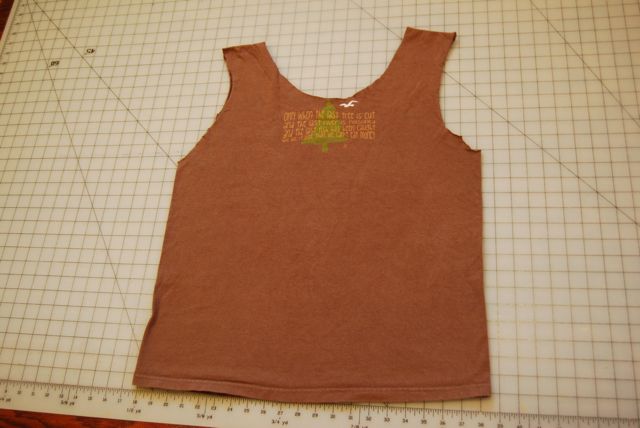 2.  Line up the hems for the bottom of the shirt, and pin them shut.  Do you see where I'm going with this?  You're basically closing off the bottom of the tee.  Sew that sucker shut.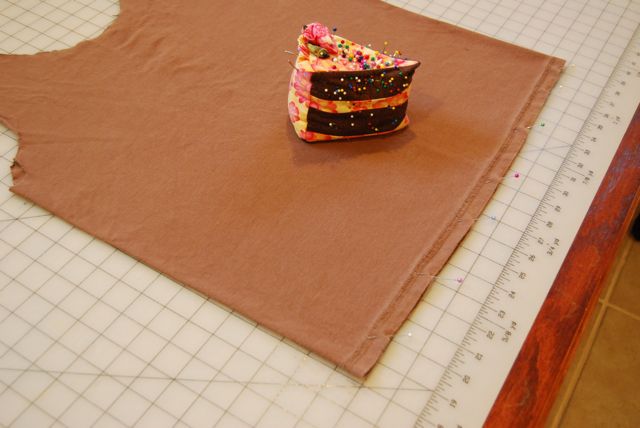 3.  When you're done sewing the bottom of the "bag" closed, turn it inside-out.  Take the corners of the bottom seam, spread them out,  and pin across the triangular corner edge about 1 inch in.
This is the only part where you may be a little confused.  Just play around with the inside-out bottom of your bag until it looks like this below.   The goal?  You want to sew each of the two corners to create a boxy bottom to the bag.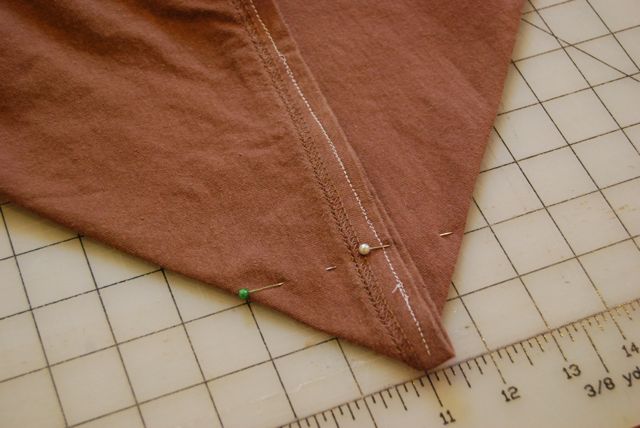 4.  Sew along the pins in the direction you see below.  Repeat on the other corner.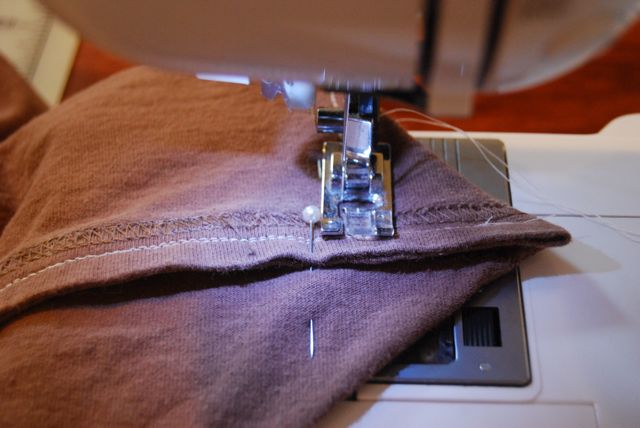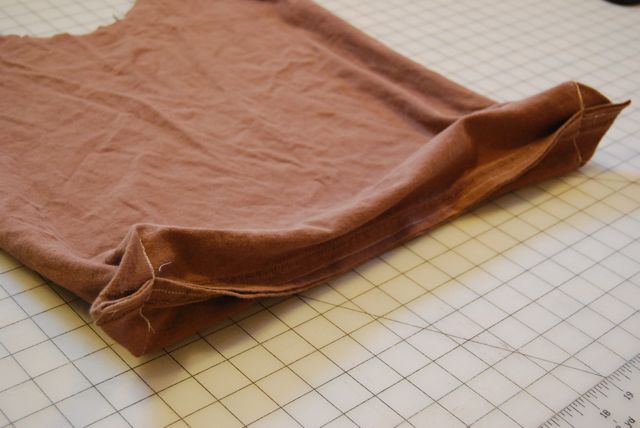 5.  When you're done sewing off the two corners, turn your bag right-side out.  When turned right side out, those little triangular corners that you sewed should make the bottom of the bag look boxy, like this: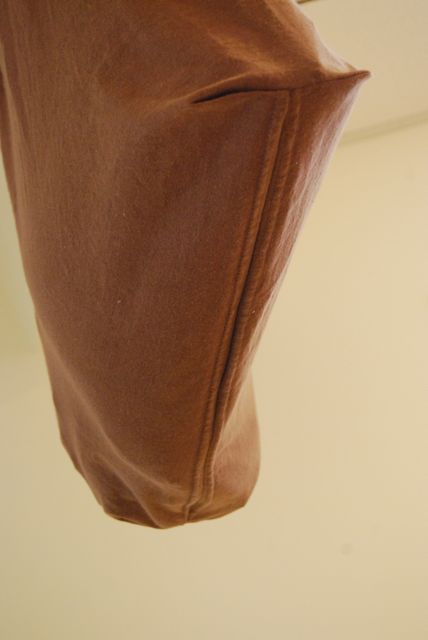 Voila!
Pat yourself on the back.  You're a sewing rock star.  I knew you could do it!!