I was pretty quiet last week because I was busy with preparations for one of my best friend's baby showers.  Specifically, I was most busy making this shower cake!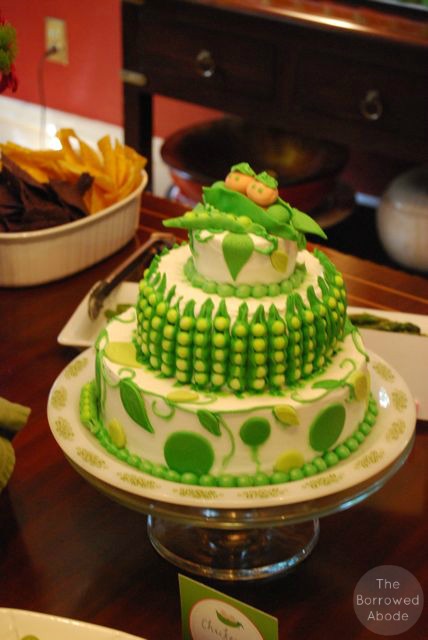 I love how it turned out, though I wish we hadn't had humidity issues in the 3 hour car ride, because it caused a little bleeding of the colors.  Oh well.
Because Reba is expecting twins, her sister and mother chose the theme of Peas in a Pod, and they did such a great job executing it!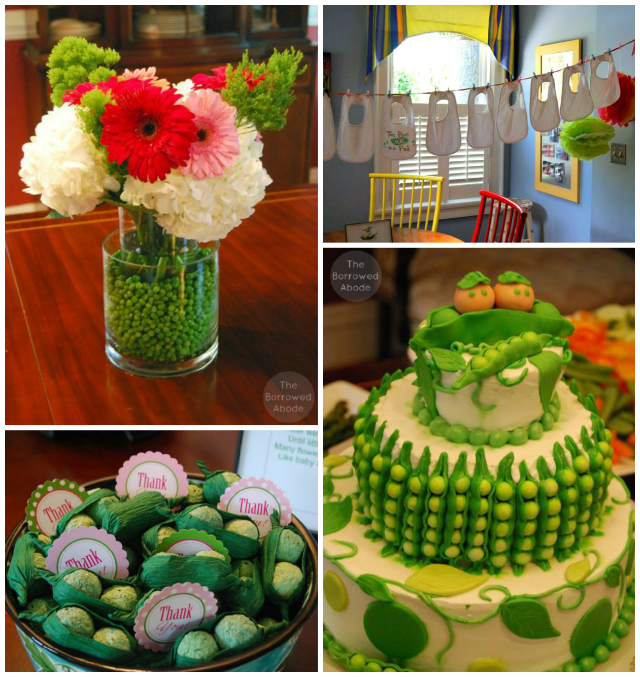 Clockwise, from top left:  one vase was nestled inside another so that frozen peas could be added.  A clothesline of bibs above a table with fabric markers so we all could decorate bibs for the babies.  My cake.  Party favors were Pea in Pod wildflower seed bombs from Pulp Art on Etsy.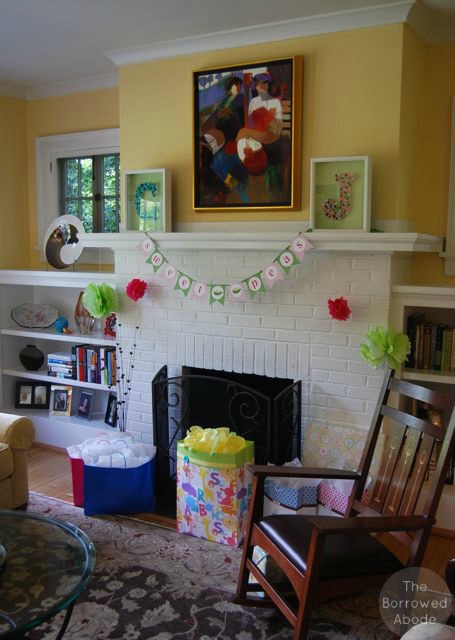 My friend made button art monograms in shadow boxes for the nursery, which you can see on top of the fireplace.  They are awesome, though she said she burned her fingers with the hot glue a ton while making them.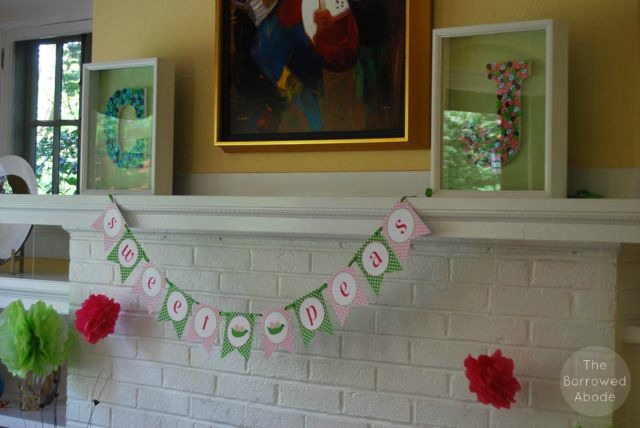 Have you ever heard of Advice Diapers?  Neither had I, but it was cute.  Guests were able to write some advice for the new parents on diapers.  I got a chuckle thinking of a daycare provider going to change a diaper, only to find a message written on the front of it…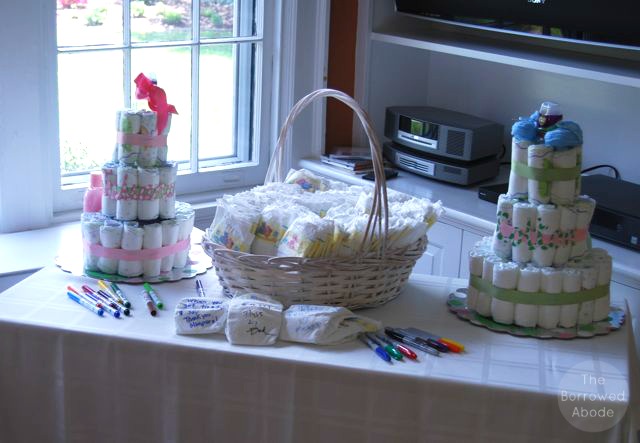 These two handmade baby quilts stole the show as the most imaginative and handmade gift.  The nursery will have an accent wall with green stripes and a tree mural. . . and these two quilts each have half a tree, which forms a whole when put together.  Love it!
Below Reba is posing with the maker of the quilts, whose name I didn't get.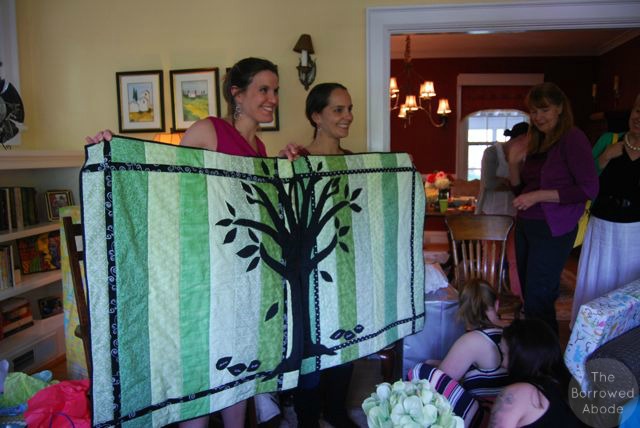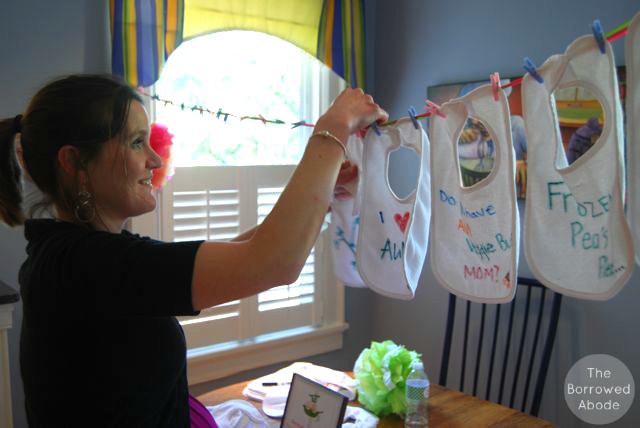 Oh, and if the house in the shower looks familiar, it's because we used it for my other good friend's Safari Theme baby shower last summer, as well as Reba's post-wedding brunch this March.  A huge thanks to Reba's mom for always opening her home to us when we're in Richmond.