Our family celebrated a relaxing mother's day in Italy!  That Sunday Maple and I woke up early and went straight to my favorite pastry shop for breakfast.  The pasticceria was busy and crowded with locals stocking up on treats for what I assumed would be their after-church family dinners.
I didn't think Mother's Day was celebrated overseas, but the people of Levanto seemed to be celebrating.  There was a handmade market in the town center, and everyone we passed in the streets seemed to be carrying potted flowers and plants wrapped as gifts.  Since every Italian appears to garden with vigor, even if they only have window boxes, it's fitting that everyone gave their mother plants for the holiday.
When Maple and I returned to our hotel, Ryan and I decided we'd walk to Bonassola and have lunch at the beach club again, because it was so pretty and relaxing. But, as we started down the bike path, Maple became increasingly fussy.  We realized she'd been dragged around a lot so far on the trip, and with a 5 hour train trip to Venice the next day, we decided to turn around and hang out at the hotel so that Maple could be free to play.
It was an easy decision to make, because the courtyard at the hotel is so beautiful and peaceful.  It backs up to the backyard gardens of the other homes, so you feel like you're in the Secret Garden.  Here's a 360-degree image of the courtyard.  (Use the mouse to drag it around.)
We stopped at a toy store where we got a little  board book and a cheap foam soccer ball for Maple.  Then we picked up foccacia at an amazing bakery, and popped into a charcuterie shop.  The woman behind the counter didn't speak much English, but she loved Maple and we were able to order and talk in the Italian we'd learned before the trip.  The woman was charming and I wished we had written down the shop name.
Back at the hotel, we enjoyed a perfect courtyard lunch of meats and cheeses and local white wine.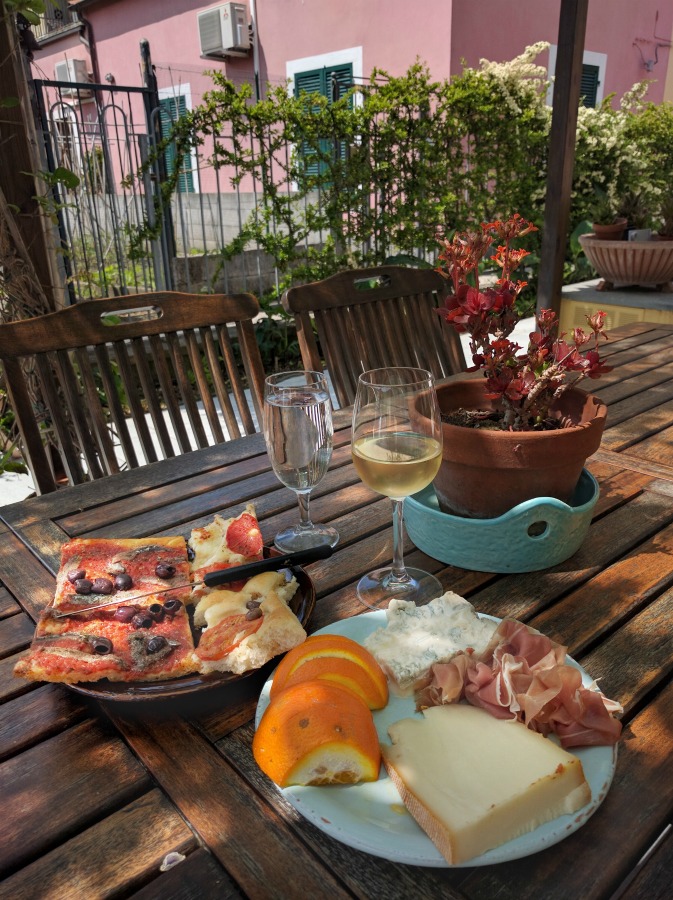 Maple's $1 soccer ball quickly proved to be a wise investment.  😉  She was so content rolling it and chasing it and getting it caught in the dirt.  And then she took a good, long nap!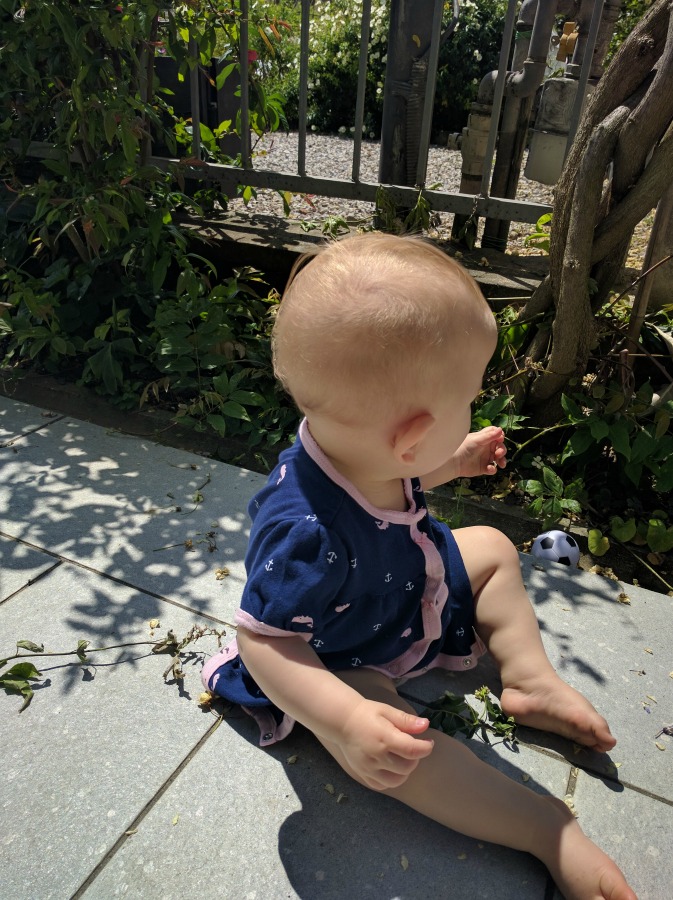 While Maple napped, I took a walk around a residential part of town.  Most businesses were closed on Sunday afternoon, and the town was incredibly quiet. I stumbled upon this wall of roses outside a tiny apartment.  The fragrance was incredible.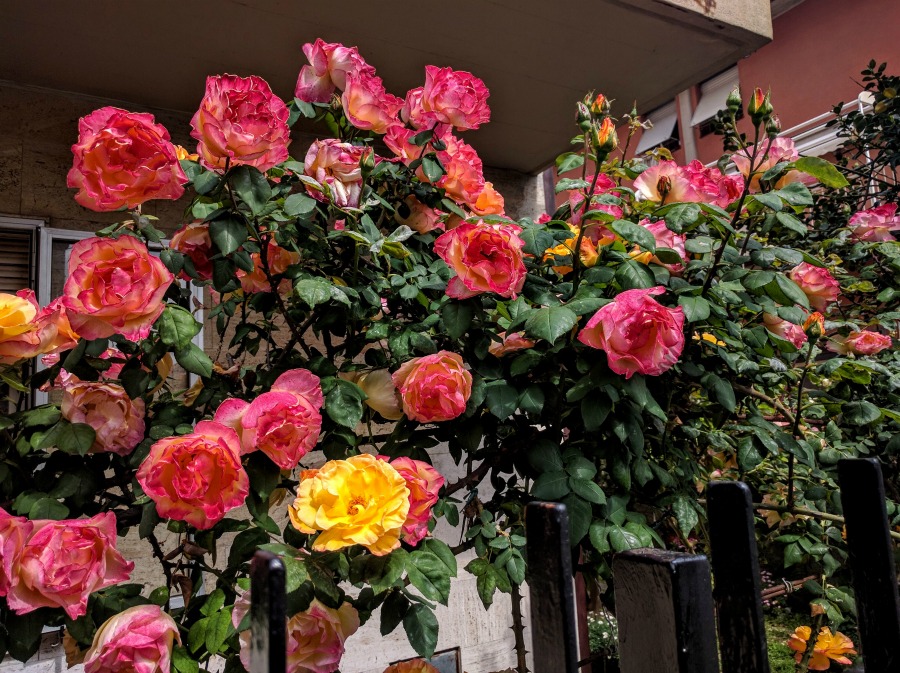 This abandoned farmhouse was in the midst of apartment buildings.  It caused me to stop and wonder at the serenity of the lot. Surprise! Calla lilies in the yard!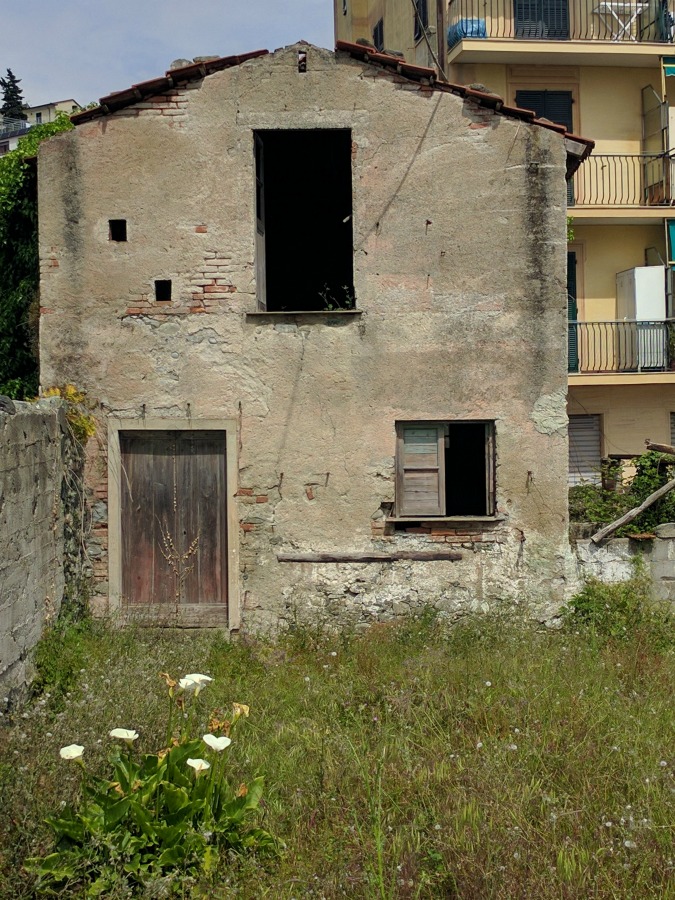 When Maple woke up happy, we headed down to the Levanto beach for a snack at a beach restaurant.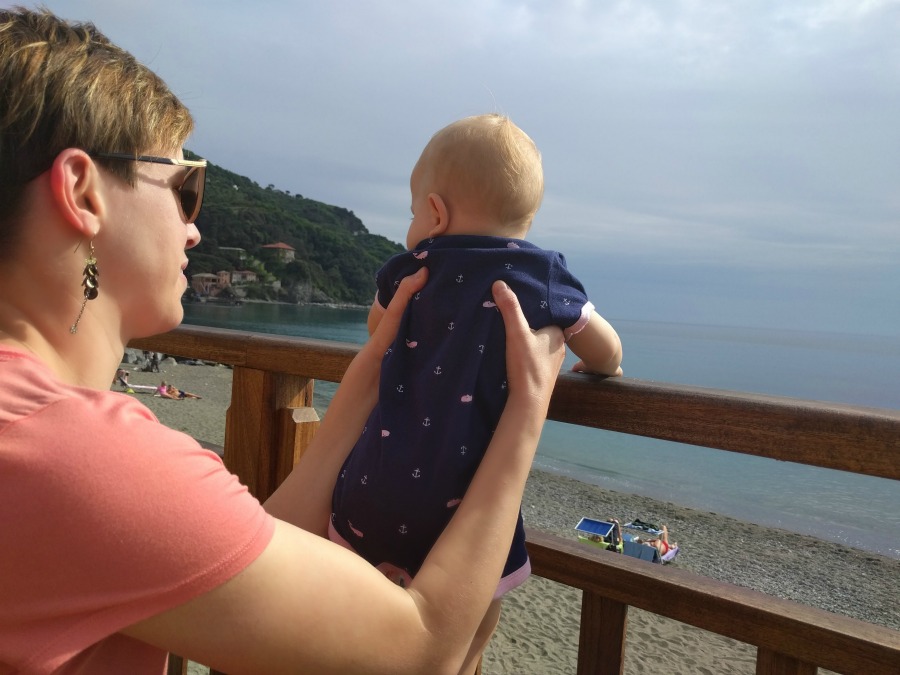 Then we let Maple play on the beach, and took some photos.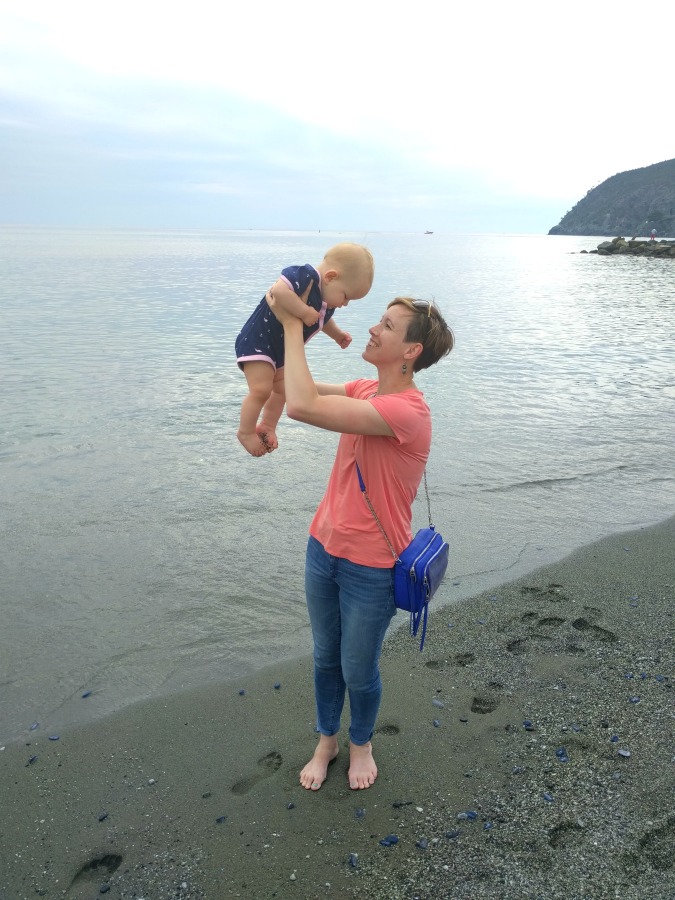 We avoided the blue jellyfish (Vlella Vlella) which were stranded all over the rocky sand.  It turns out they pose little-to-no threat to humans, fortunately.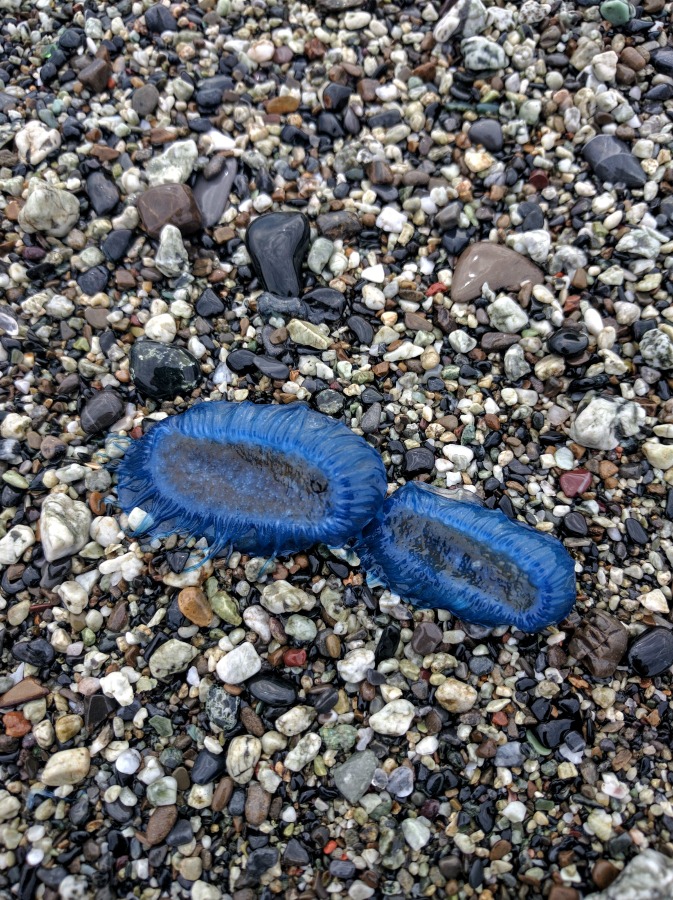 Then Maple ate the rocky sand, and got upset and cried.  Classic toddler experience!
The solution? Gelato, of course.  Gelato is always the answer.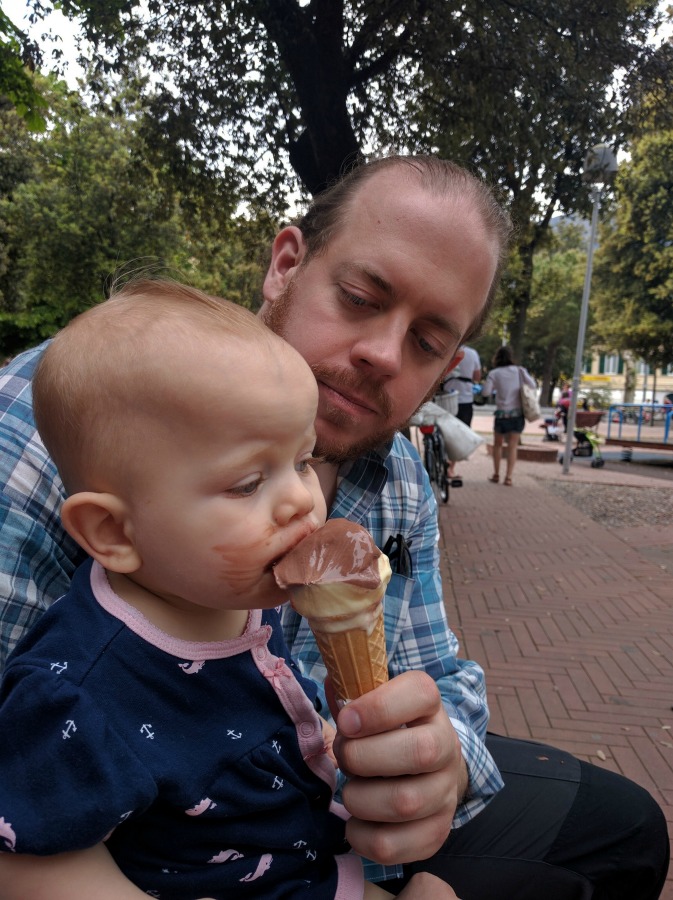 That evening we returned to L'Articiocca for another amazing dinner.  Because most of the tourists had left town, and I think most locals have a big Sunday lunch with their families, we were the first customers at the restaurant.  Clara (I think that's her name) scooped up Maple and took her around the restaurant, talking up a storm in Italian.  She even took her into the kitchen to meet her husband, the chef. Maple loved every second of it.  When Clara had to put her down and welcome another table of customers, Maple kept looking at her and reaching out her arms.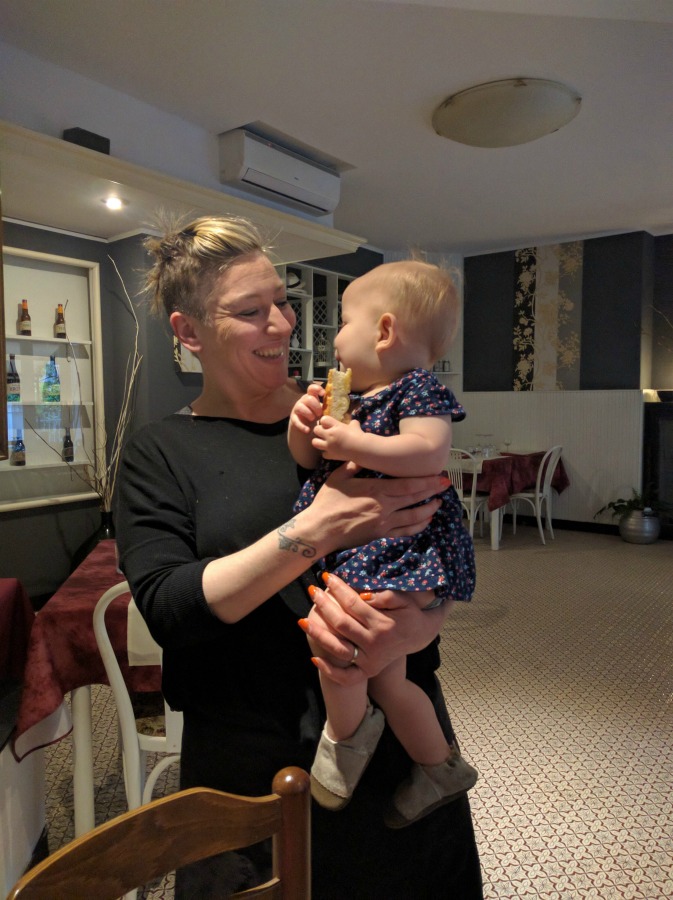 Have you ever had octopus?  I decided to try something different that night, and I'm so glad!   I ordered the warm octopus and artichoke salad, thinking that I wouldn't love it but wanting to push my boundaries.  At L'Articiocca it was so delicious I finished every bite and even now, thinking about it as I write this, I'm craving more.   The tentacles were soft, almost melting in my mouth, and the flavors of the marinade were divine. Such a difference from the tough, chewy octopus served in the US.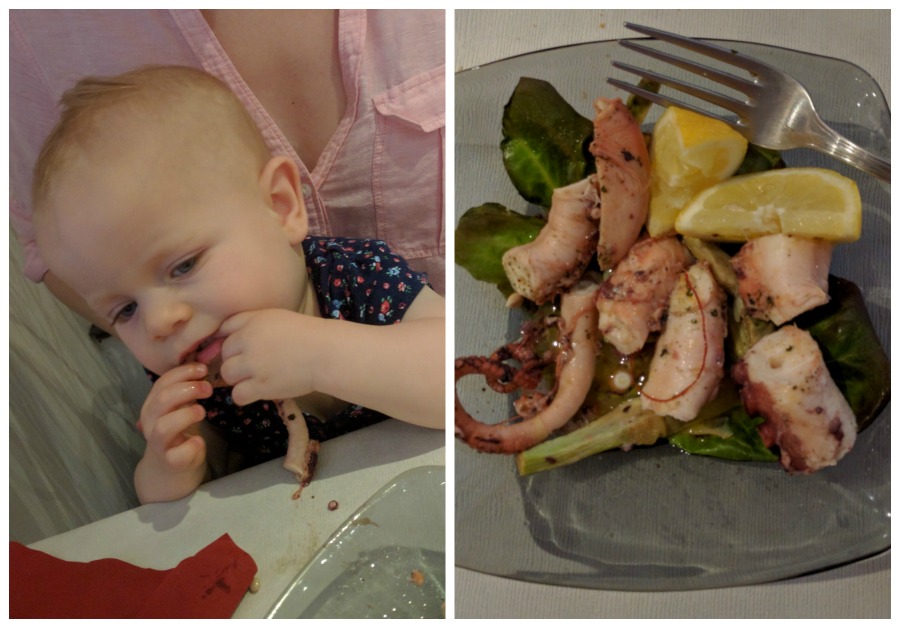 Maple began to get pretty fussy around dessert, so we finished that in a hurry and headed home.  She went to bed slightly earlier, continuing our semi-successful battle against the dreaded jet lag.