We pulled into the town about 7 or 8
And I yelled to the Ryan "Yo lets stop here later"
I looked at the town I was finally there
To find my throne as the Prince[ss] of
Oops!  Got a bit distracted by that sign!
No, this isn't about a posh neighborhood in LA, but the vintage seaside town of Wildwood, NJ. We spent one afternoon on Ryan's 30th Birthday trip admiring all the beautifully renovated mid-century modern motels. This town is seriously like a time capsule!
We spent the time driving around, with Ryan stopping patiently about 100 times so I could hop out of the car and into the freezing cold, windy weather, to take photos. 'Cause I was so in love, I had to get some shots to share with y'all . . .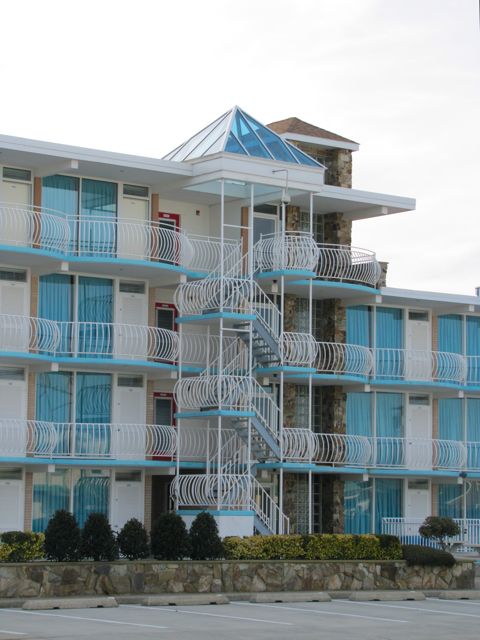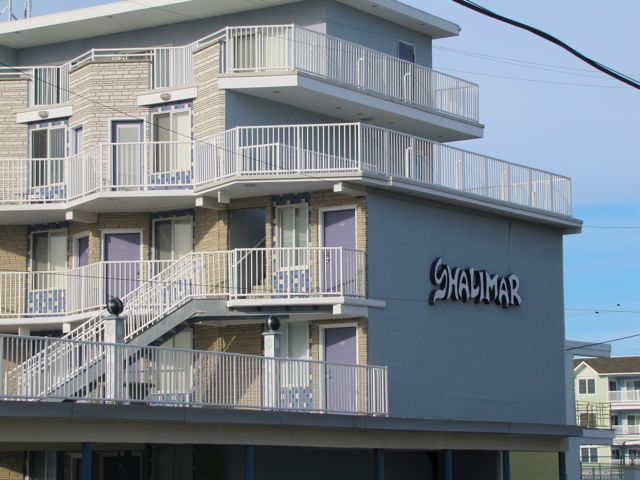 The Attache Motel is more Art Deco than Mid-Mod, but it's cool nonetheless.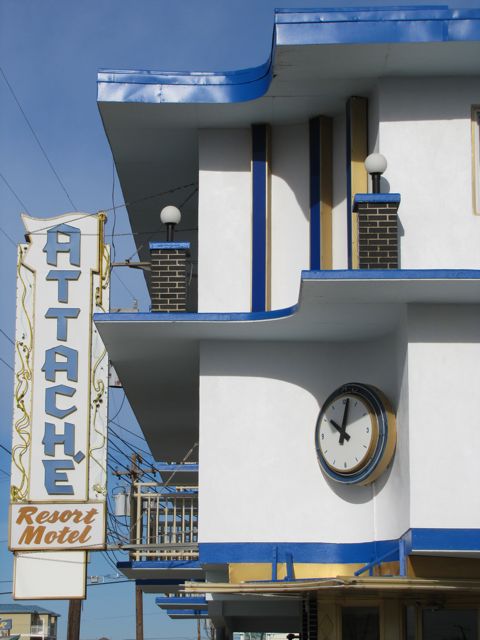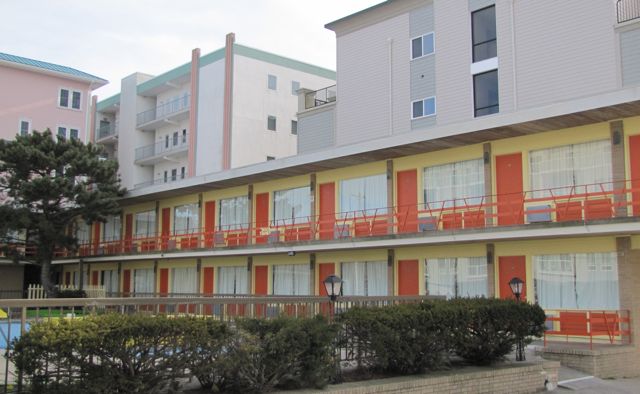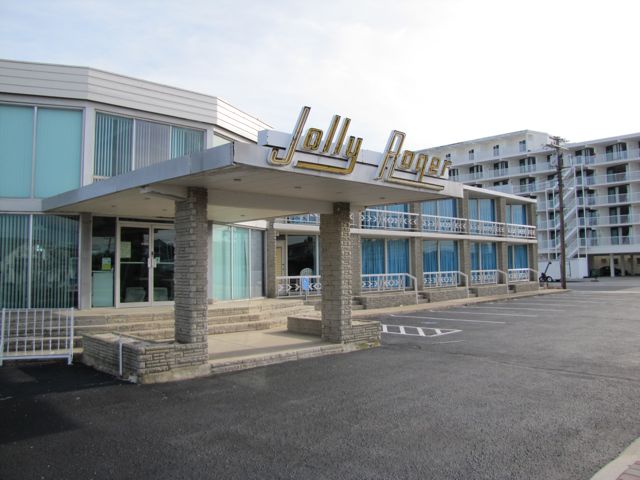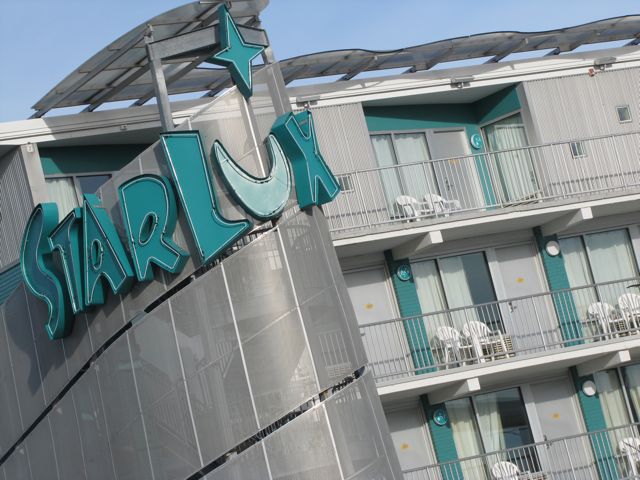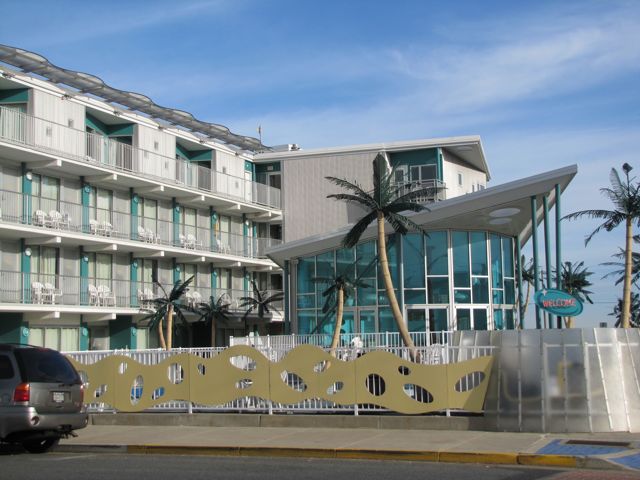 I think this one was my most favorite of them all, at least from an architectural standpoint. Unfortunately the sea of concrete surrounding it made it hard to show off all its gorgeous lines in the photos.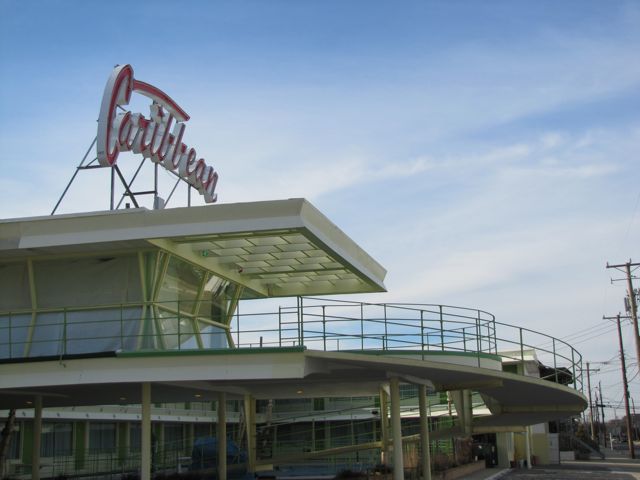 I have hundreds of photos, but thought you only needed a sampling.
I can only imagine what it will be like when we make our way to visit Palm Springs some day!