The other day the baby was snoozing in the bathroom as I was getting dressed. I bring her rocker in there when I shower so that the steam can help her congestion.
Suddenly I heard a crash.
I rushed towards the bathroom, yelling at the Poodle because if something  crashes it's usually her fault!   (She claims she can't help herself – she's still practically a puppy.)  This time the fault was all mine.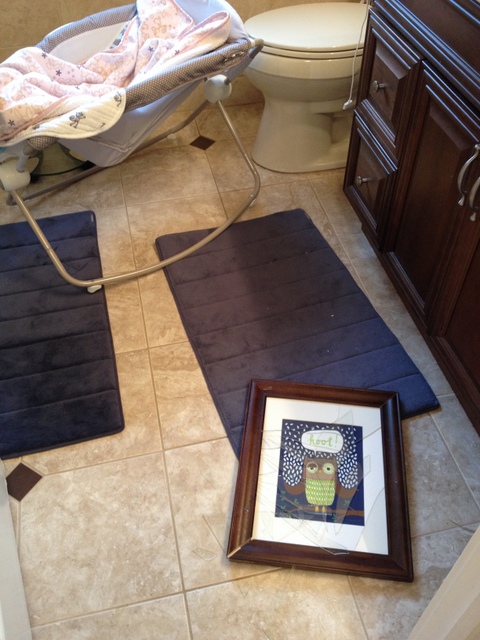 My Owl art from Funnelcloud Studio was on the floor, and the glass from the frame was shattered in a million pieces.  I was so thankful that Maple's rocker was on the other side of the small room, and that it was elevated off the ground.  The thought of shattering glass hitting her was scary.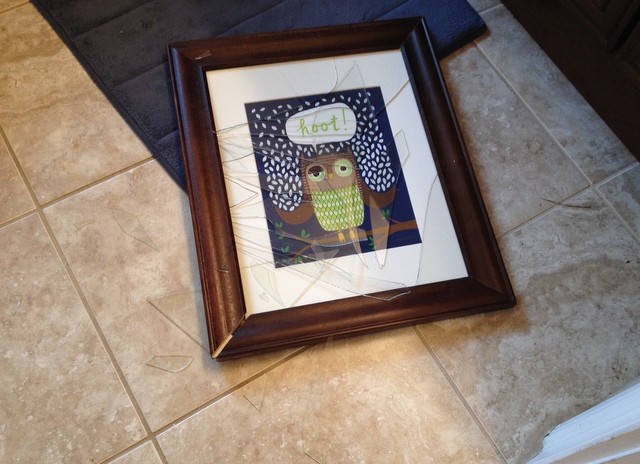 So what happened?  I accidentally kept the vent fan turned off when I showered, and the condensation was beading on the walls.  I'd hung the framed art using Command Adhesive strips, which I've always loved and trusted.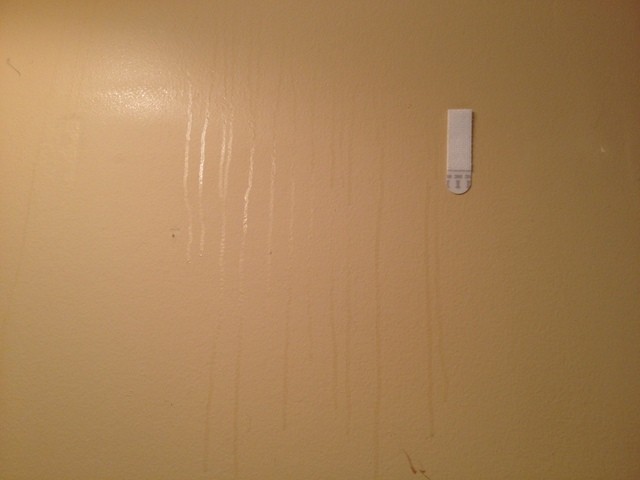 There's a reason that Command makes special water-resistant adhesive strips for the bathroom and other high-humidity places.  It's so your art won't fall off the walls and almost put your baby's eye out when you use your bathroom as an over-sized vaporizer.
Let's review the lessons I learned that day:
It's not always the Poodle's fault.
Rachel's art is sturdy, but frames from Michael's aren't.
I should buy the baby a vaporizer.
Always use the bathroom vent fan.
Oh, and I guess there's one more . . .
Use Command Bathroom strips for hanging art in your bathroom – or, better yet, just suck it up and put a nail in the wall.