I was sorting and organizing a bunch of older photos, when I came across a pic I snapped during my Coat Closet Makeover project in the spring.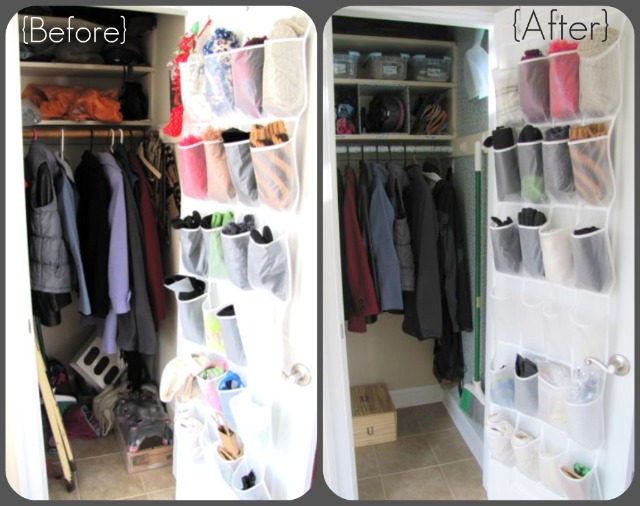 It's a photo of my notebook that I'd snapped so that I could show you my planning process when I sit down to tackle a space makeover.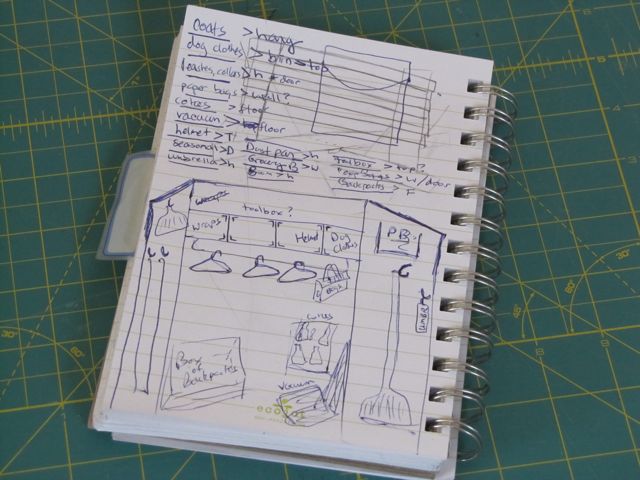 I made this list after pulling every single thing out of the closet.  That way I knew exactly what I needed to create homes for.
Yep, before I dive into actually organizing a space, I complete the following steps:
List out everything you need to store in the space.
Sketch out the space.
Write in (or draw) where you'd like to put each item in the space, measuring as you go to ensure that it's feasible.
Check each item off the list as you assign it a home.
Repeat steps 3 & 4 until you're satisfied.
Determine what types of storage containers you'll need to buy or create to make it happen.
If you follow these steps, you're much less likely to get near the end of the project only to find that not everything has a place.
That's my trick, at least.  I go through a lot of notebooks!  What's your trick for planning?  Or do you just wing it?

For all you new readers, I not only reorganized this disaster of a closet, but I also "wallpapered" the walls with contact paper – as a rental friendly temporary wallcovering solution.  More than 4 months later, it's holding up perfectly!