Do you ever see a DIY project that looks good in photos, but makes you wonder how it really is, if it really holds up over time?  I've done my fair share of DIYs that turn out both good and bad, and I thought it would be awesome to check in from time to time with updates on how some of the more popular projects turned out.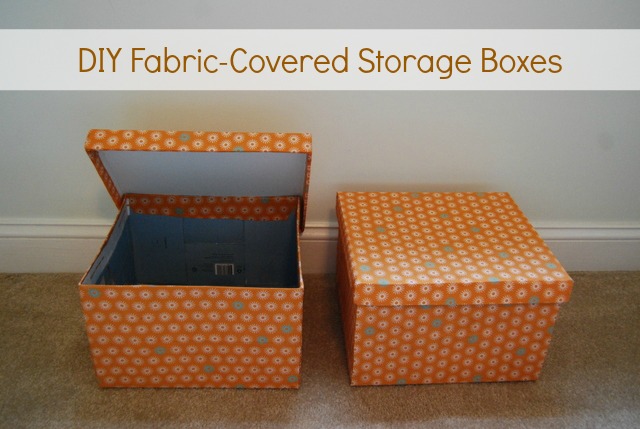 I created these orange fabric-covered storage boxes for my bedroom makeover about 4 years ago.  I used cardboard boxes that two wall sconces were packaged in, because the fancy fabric storage bins at stores were pricey – and because I wanted to choose just the right fabric.
The project turned out to be super popular, especially on Pinterest.  Well, I'm happy to report that this project was very successful! The bins have held up really well through several years of use, and the fabric is still adhered to the boxes perfectly.
The verdict?  The DIY fabric storage box is definitely a worthwhile and sturdy project.  So what are you waiting for? Go get crafting!