If there's one thing that Ryan and I strongly disagree on in a house, it's wall-to-wall carpet.  I hate it, he loves it.
Maybe it's because for the early years of my adult life my rented homes all resembled a zoo or animal shelter more than the peaceful, clean abode of a wanna-be decor blogger.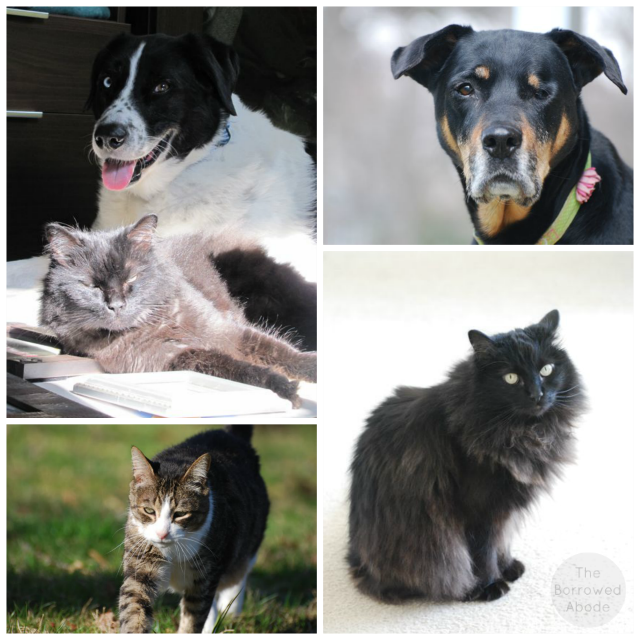 Although the days of a million foster pets are over, even with our well-trained 2 cats and 2 dogs the wall-to-wall carpet is still at risk from muddy paws, messy spring hairballs (ick), and sick puppy accidents.  Oh, and bloggers named Jane who are red-wine-loving klutzes.
Regardless, Ryan loves that our rental home has wall-to-wall carpet in the living room, hallway, and bedrooms.  When we moved in and onto this new carpeting three years ago, he decided to buy a steam-cleaning vacuum for the house.  I rolled my eyes because I hate to accumulate stuff – especially appliances that you only use occasionally.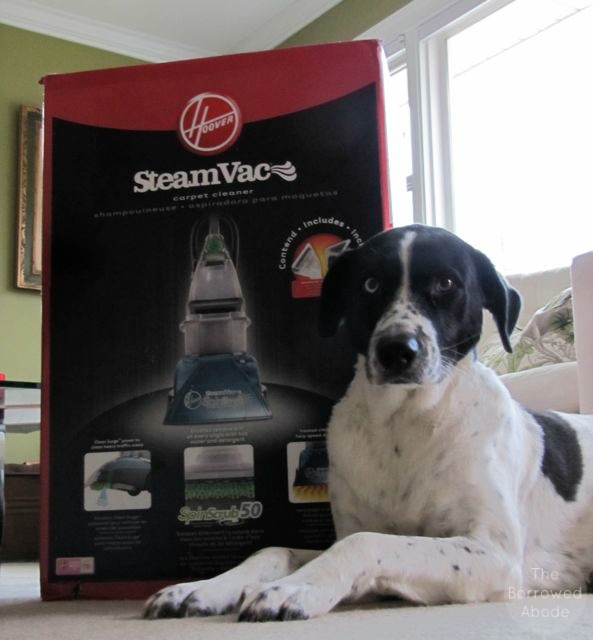 Guess what?  Ryan was right, I was wrong.  The Hoover SteamVac that he bought has been immensely useful in keeping our carpet clean and the house smelling fresh. There is not a single stain, not even red wine, that the steam vac hasn't been able to remove.
Whenever we look at the carpet and feel it's looking dingy, I start to get depressed thinking "this is it, we've ruined the carpet" – but then Ryan runs the steam vac, and suddenly it looks like almost new carpet again!
And you should see the disgusting gray water that is sucked back out of the carpet. In fact, I did the steam cleaning the other day, and after dumping out 4 buckets of gray and gritty water, I knew I had to write this post.
Simply put, if you rent a wall-to-wall carpeted apartment or house and own pets, I highly recommend investing the $140 in a steam vac.  Use it four times in one year and you've well earned back the price.  And if you're a landlord renting out a house with wall-to-wall carpet, I'd recommend maybe buying one to keep in the house so that your tenants could use it regularly.  I think it's a win-win situation.
I was not compensated for this post, but here's the steam cleaner that we own: Hoover SteamVac Carpet Cleaner with Clean Surge, F5914-900