Let it be known:  I love my pets, but I absolutely can't stand the fur that they shed in their wake.  And because I love mutts, I'll most likely never have a fur-free household, so I 'm always on the hunt for little tricks to help me deal.
When it comes to removing fur from carpets and furniture, we love our Bissel vacuum, because it has a handy mini-rotating brush that grabs all the fur.  However, I sometimes want to just remove hair from a chair without going to the effort of retrieving the vacuum, turning it on, and turning my older dog to a trembling, terrified nervous wreck.
My cats seem to have a thing for the chair in my studio.    Unfortunately for them, it's my cozy spot, the place I go to curl up and snag a few moments of much-needed relaxation each day.  The place where I sit to watch Desperate Housewives on Monday nights (via Hulu).  Hence, it's a quite important seat and the cats get dislocated from it often.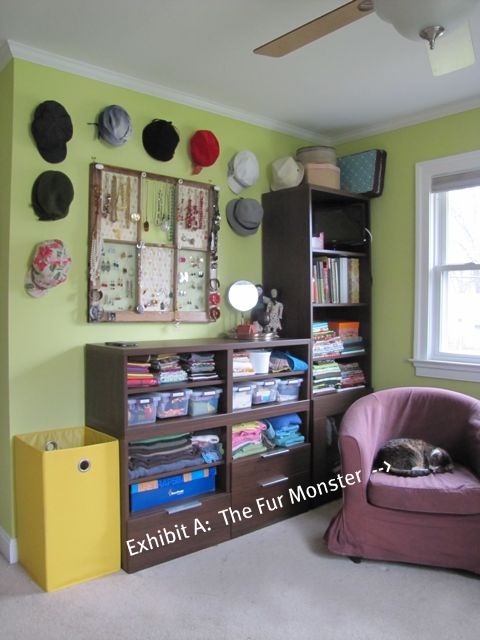 So what do I do when my precious chair looks like it's grown a coat of its own?
Enter the rubber glove, a fur-fighter's best friend.
Rubber glove?  Yep.  Here's how you do it:
1.  Put on a rubber glove.
2.  Run your hand over the furniture, only going in one direction.   The fur will start to ball up.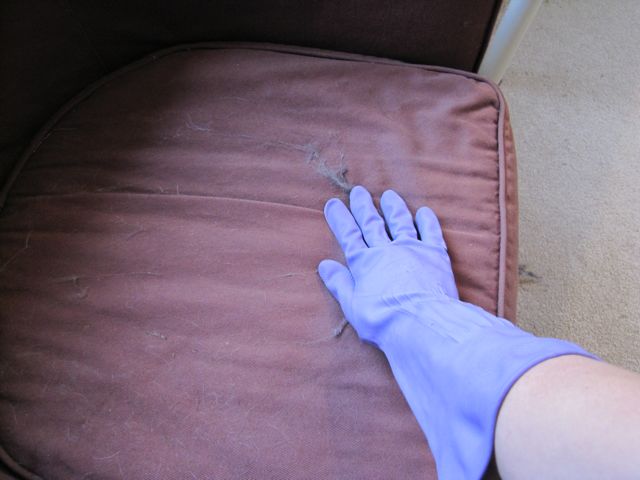 3.  Repeat until all the fur has balled up and fallen off.  (This only takes a minute or so.)
4.  Pick up the clumps of hair and throw them out.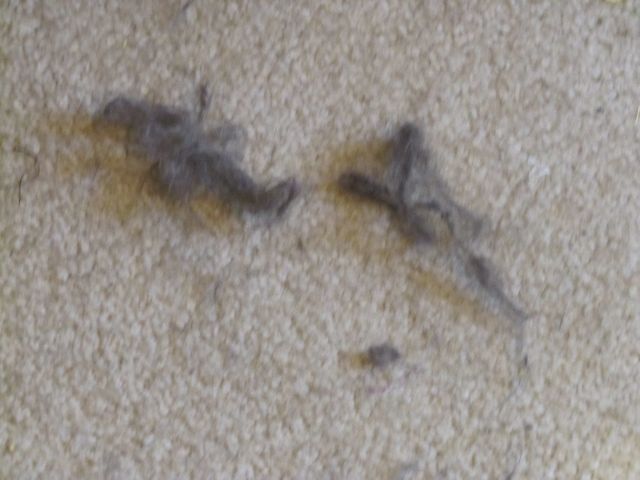 5.  If you're not feeling too lazy, put the glove away.
6.  Grab a drink, play a movie on Netflix, and sink down into your hair-free chair  saying   "ahhhh."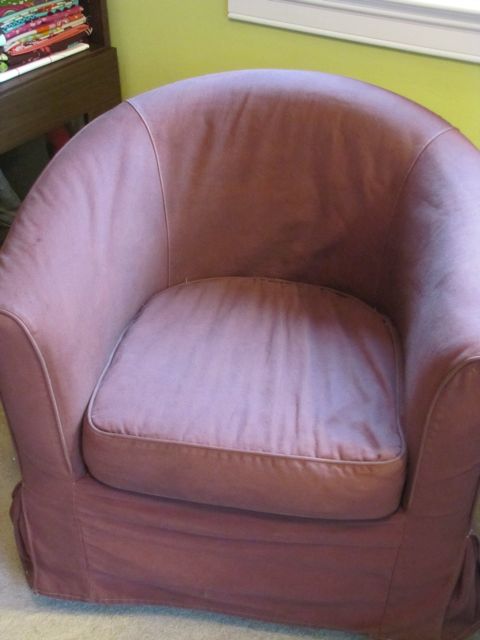 This works way better than any lint roller or other store-bought fur-removal gadget I've ever tried. Unfortunately the glove doesn't take the purplish tint out of my supposedly-brown chair.  But that's a topic for another day.  PSST:  Don't forget to enter our 2011 Redneck Yard of the Year contest!

Do you have any fur-fighting tricks you'd like to share?
PSST:  Don't forget to enter our 2011 Redneck Yard of the Year contest!