Raise your hand if you still haven't decorated a Christmas tree!  Oh, good, I'm glad I'm not alone!
This past weekend we managed to get our tree into the house, and I sewed a Christmas Tree Skirt (without a pattern!) but . . . we didn't quite get the decorations on the tree.  Also, the tree has an enormous girth, and I'm feeling a little intimidated by its awkwardness.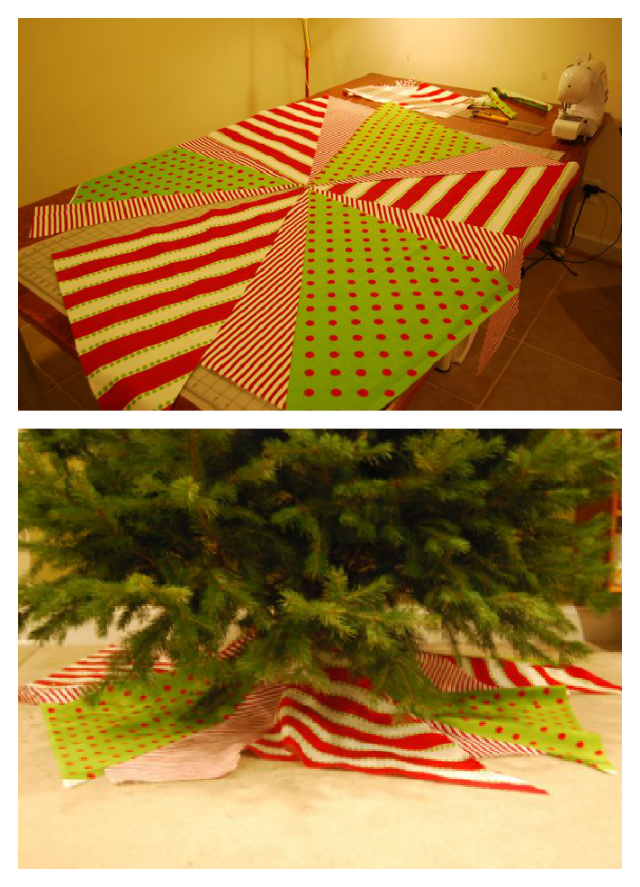 The highlight of our weekend was, without a doubt, another brunch at The Restaurant at Patowmack Farm outside of Leesburg, VA.  It's an hour drive from our house, but the ambiance, the food, and the company are all totally worth it.   It also forces us to relax for a bit.
This week, as we walked down the path to the greenhouse (i.e. the dining room), we were greeted by the best surprise:  turkeys!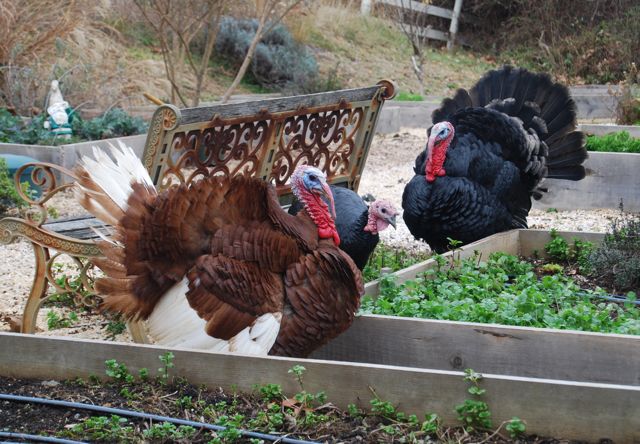 The food was so beautifully presented, as always, that I had to take photos. Again. I'm not a food critic, nor am I a food blogger – so I don't know how to accurately explain the dishes or the flavors. But they do say a picture is worth a thousand words!
First, a few appetizers: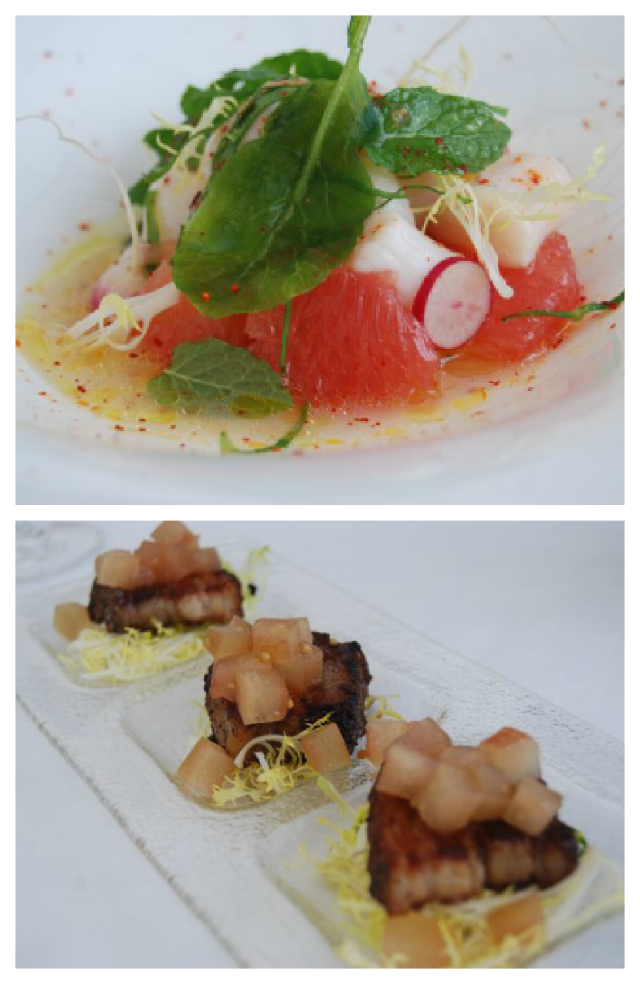 Top to bottom:  Bay Scallops & Oysters (raw) with radish and mint.  Seared pork belly.
And the equally mouth-watering entrees: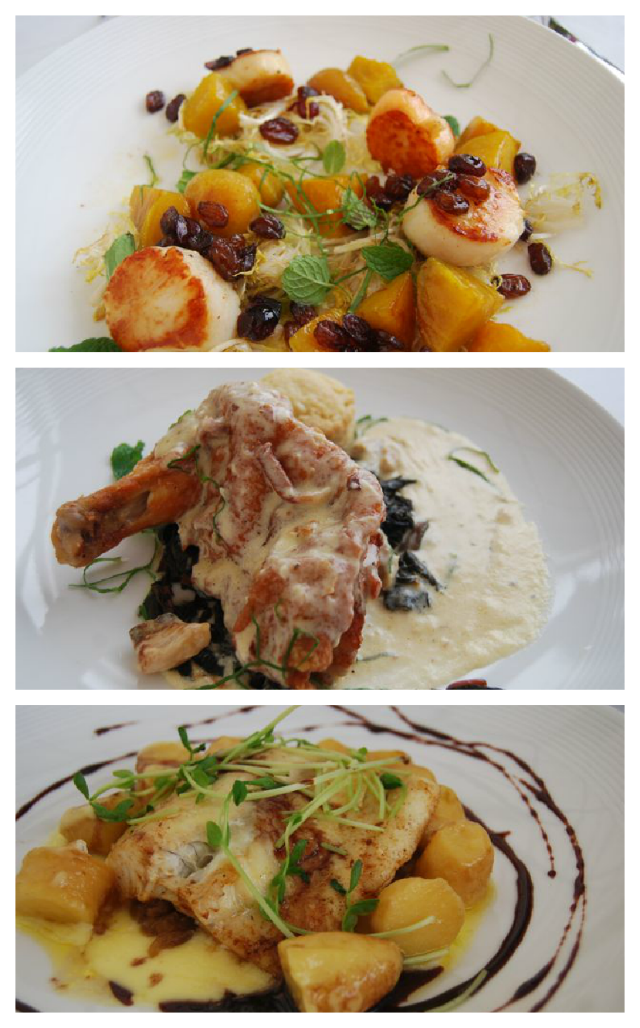 (Top to bottom:) Diver scallops with frisee and beets.  Oh my word, this was just to. die. for.  Others had the Chicken Paillard or the Turbot (fish).
Ryan and I are looking forward to introducing some of our best friends to this farm restaurant on New Years Eve.  One of them is leaving for a 6-month stint in Afghanistan a few days later, and I'm glad we'll be able to do something so special with her to send her off in style.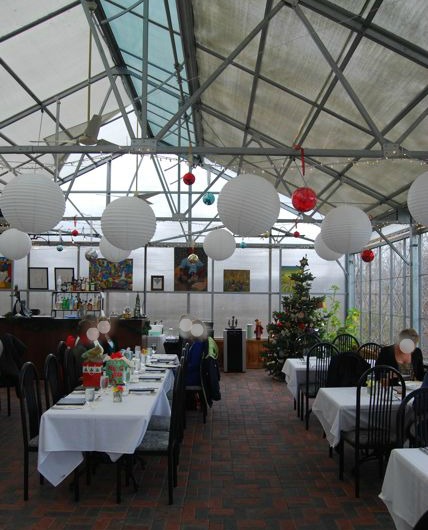 But before NYE, I have to survive Christmas.  Which means it's time to package up the final Janery orders and wrap those presents.
Oh, and there's some pine tree in the living room that's asking to be decorated. Maybe then my dog will stop waking up in the middle of the night, growling at it like the tree is a massive burglar.
What's on your schedule for the final holiday countdown?  Are you all ready, or like us, are you racing against the clock?