Wine tasting has been a staple "sport" for me and my 3 bffs in Richmond for as long as we've been friends.
So when Reba talked about her upcoming 30th birthday, she mentioned that she really wanted to gather all her friends and climb aboard a bus for a big, mobile party through Virginia's wine country.  But as we planned her surprise 30th, we weren't able to get the key people's schedules to line up right to make a weekend afternoon wine tasting road trip work.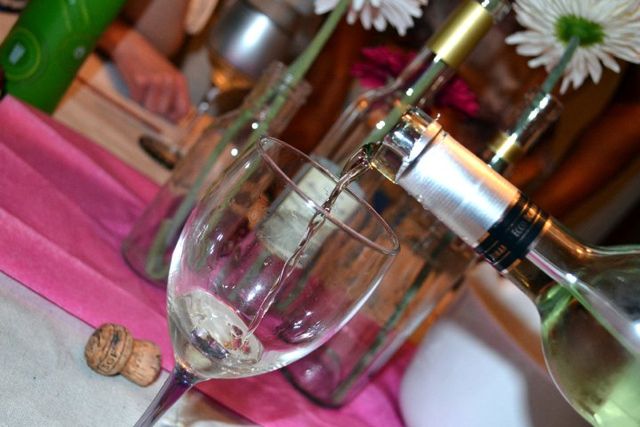 In a last-minute moment of brainstorming, I realized that if we couldn't take Rebecca to wine country, we could bring a wine tasting to her ! The party turned out great, even though we put the theme together in just a few days.
Here's how we did it: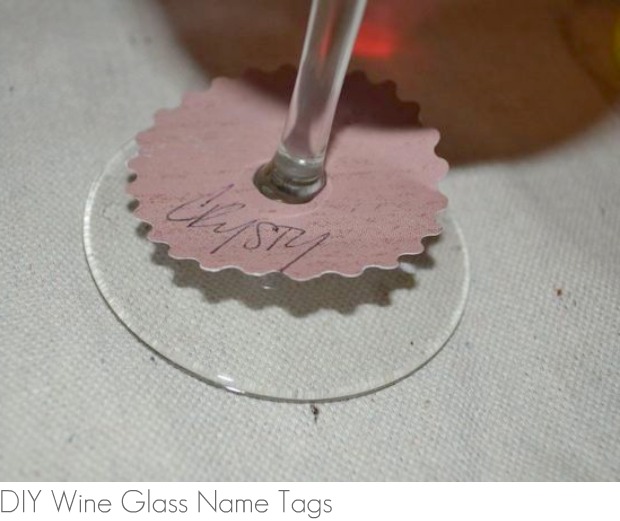 Sure, you can buy fancy wine glass markers, or you can grab some scissors and paper and make your own!
I traced a bunch of circles onto the most wine-colored cardstock I had.
Then I cut out the circles so that I had a bunch of paper discs.
Next, I drew a small circle in the middle of the paper disc.
Then I cut halfway into the paper disc, then cut out the small circle from the center. That way the disc could be slipped onto the stem of the glass.
Finally, I cut around the edge of the paper discs with decorative scrapbooking scissors (but this step isn't necessary).
We asked several friends to bring their stashes of  souvenir wine tasting glasses to the party.  (Rather than use "good" glasses.)  We slipped the paper discs onto the stems of the glasses.  At the party, guests were able to write their names on the discs to mark their territory.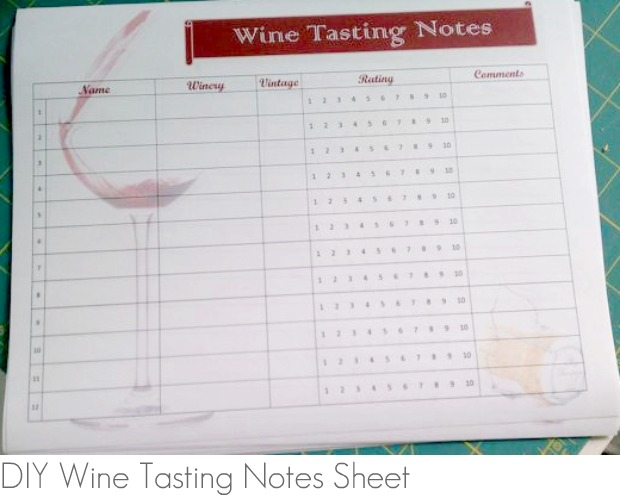 If you're doing a real wine tasting party, you've gotta have a sheet on which to take notes!  I put this together using PowerPoint, then printed a bunch of copies in color.  These were a huge hit!
And becuase I love you guys, I thought – why not make it a free printable in case you want to use it for a party?  You can download your free printable Wine Tasting Notes sheet right here.
In hindsight, I just wish I'd thought to buy a set of those tiny pencils, then wrapped them in some pretty pink Japanese Washi Tape for an extra special touch.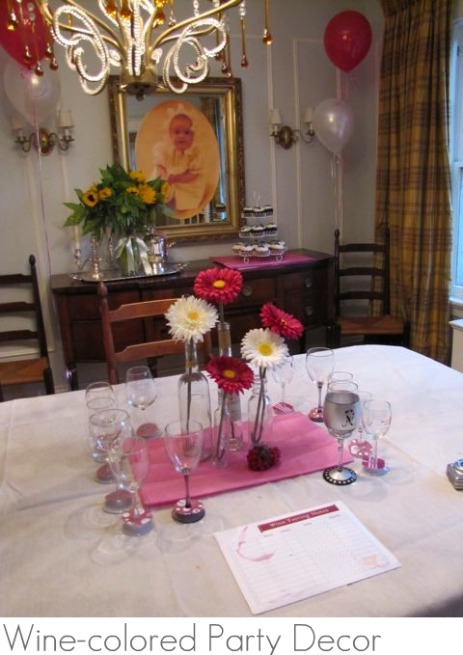 For the decor, we kept things pretty simple, and stuck to pops of magenta & white for a "wine colors" theme.  Clean, empty wine bottles served as vases for magenta and white fabric flowers – on clearance at Michael's for about $1 each.  I brought my canvas drop cloth tablecloth to cover the dining table – as a protective measure.  When you mix people and wine for a tasting party, there's bound to be spillage.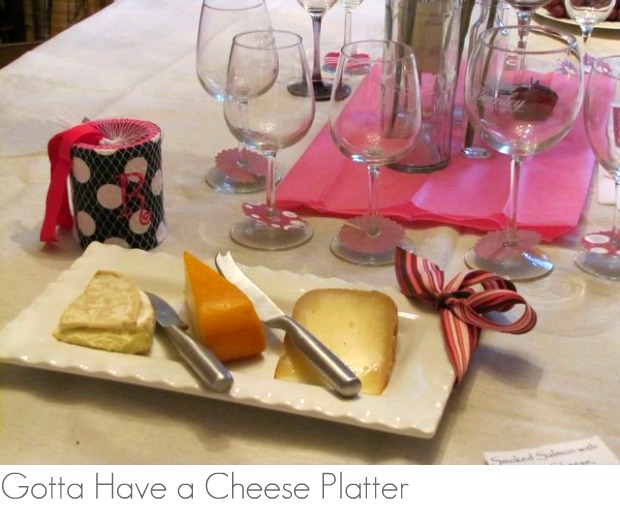 We had an incredible assortment of food at this shindig.  Some people brought wine-tasting like foods, such as the salmon canapes or the cheeses.  Others brought some tasty southern staples, like deviled eggs.   It was untraditional, but awesome.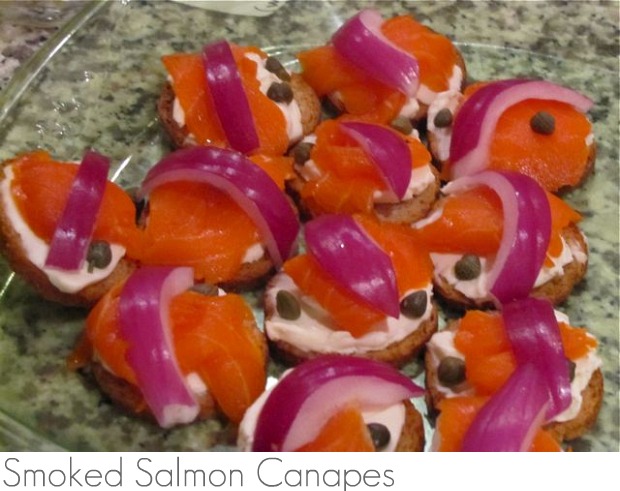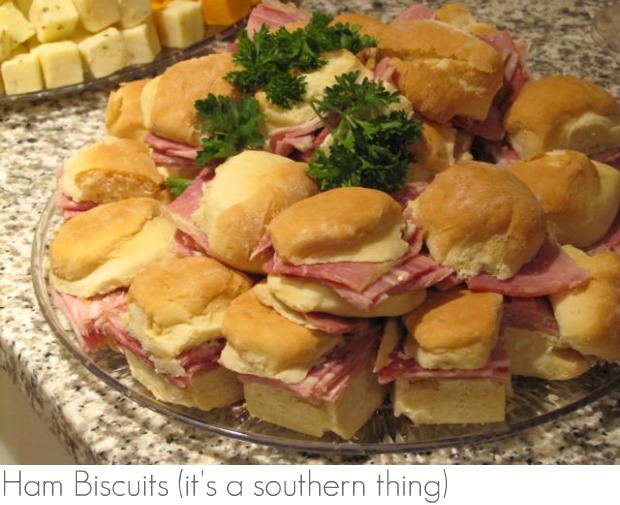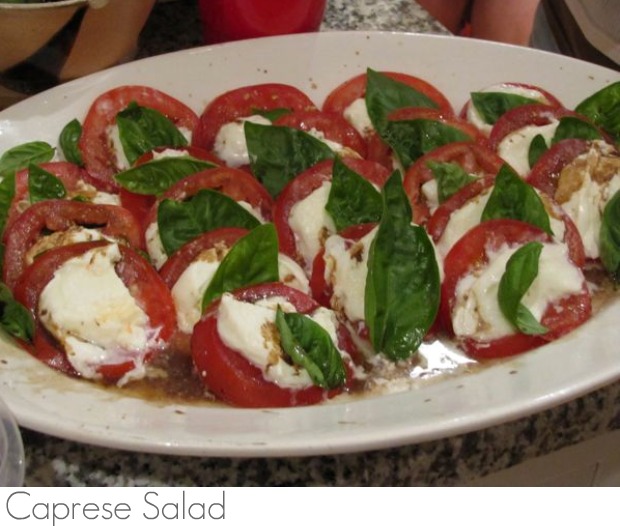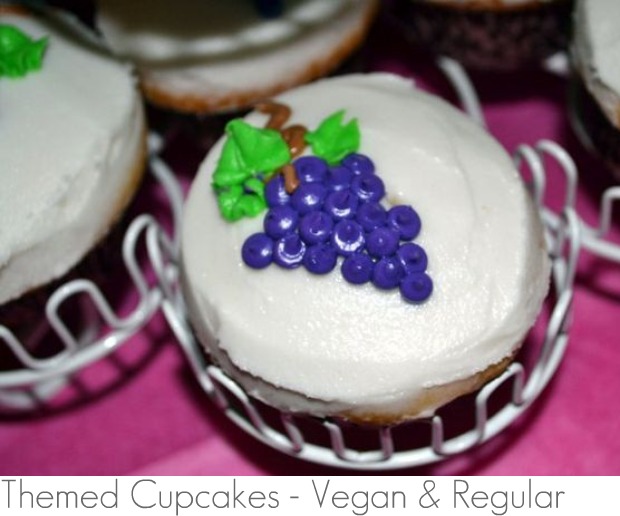 Reba is typically the cupcake-maker of our group, but because it was a surprise for her, I make the cupcakes.  The grape cluster design was pretty easy to do with a simple round icing tip and a leaf tip.
Once the birthday girl arrived and things settled down, we all circled the table for the wine tasting.  If you're going to do this right, one person needs to be the wine server.  That person was me!
I learned that it was helpful to:
Have a dish towel on hand for any drips, and to wipe the condensation off the bottles
Open the bottles ahead of time, to keep things moving smoothly and quickly
Not take things too seriously – it's a party, not a snob gathering, after all 🙂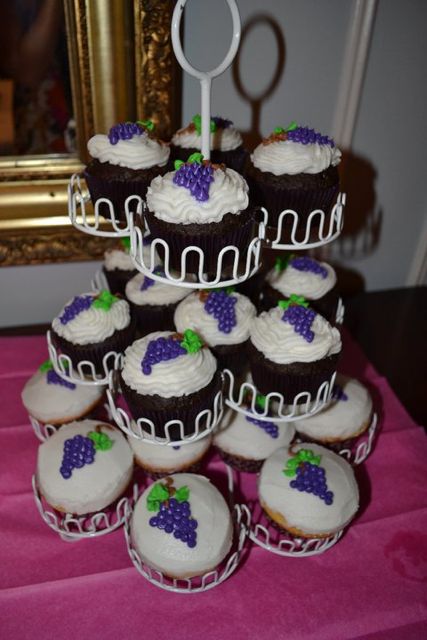 All in all, it was a great party – everyone seemed to love the theme, and it didn't required much work to put together, especially because with this kind of event you can get everyone to chip in a little.   Think you want to try it?
Here are my tips for throwing a great wine tasting party:
Ask each guest to bring one bottle of wine and one appetizer
If you have a group of more than 8 people, ask each person to bring two bottles of the same wine – so you don't run out.  (Because after the tasting people like to have a glass of their favorite)
Have a waterproof ice bucket near the serving area so you can keep the white wines chilled before and during the tasting session
Make a fun wine tasting notes sheet – or download mine:
Finally, it wouldn't be a post about some of my favorite ladies without a group photo.   🙂  Along with Melissa in Boston, they're my very best friends – and my biggest cheerleaders.  <3  them!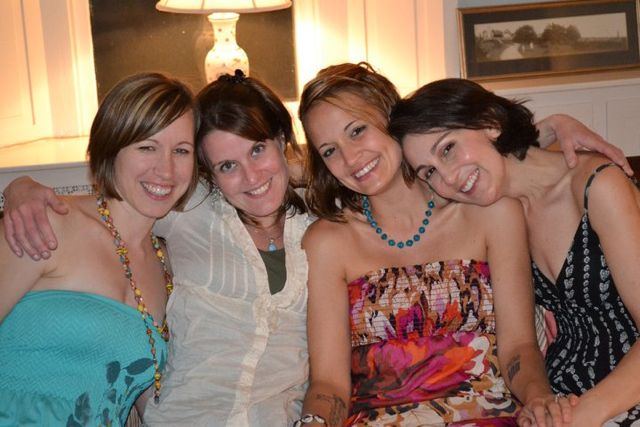 Sharing at:
Today's Creative Blog – Get Your Craft On Tuesday
Amaze Me Tuesday at Bella Before & After
Craft & Tell at Cherished Bliss