When the conference ended on Thursday there was still a little daylight left, and I wanted to get some fresh (warm) air. I can't stand being cooped up in a hotel.  I'd spotted the Kraft Azalea Garden on the map, and it was located at the edge of the large lake in Winter Park, only a few blocks from the restaurant I was returning to that night.
The garden, with its tall old trees draped in Spanish Moss, was much grander than I expected.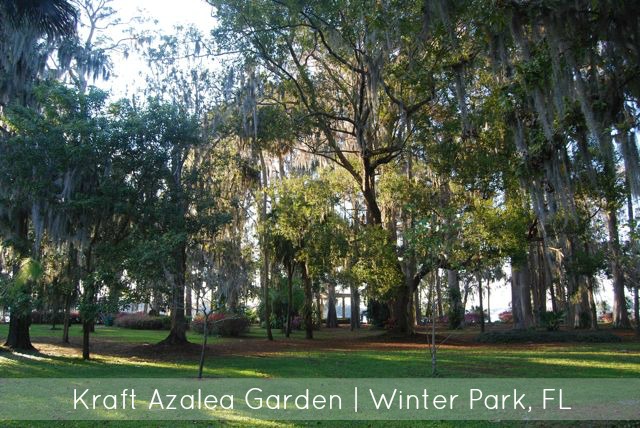 It also looked incredibly peaceful as I arrived, but when I stepped out of the car there was such a racket coming from the trees above me.  I stood staring up at the trees, trying to find the source of the noise.  I saw nothing but branches, leaves, and moss.
Suddenly a majestic white bird swooped out of the trees and across the road.  And then I saw it:  the trees were filled with dozens of beautiful Snowy Egrets, all nesting and squabbling with each other.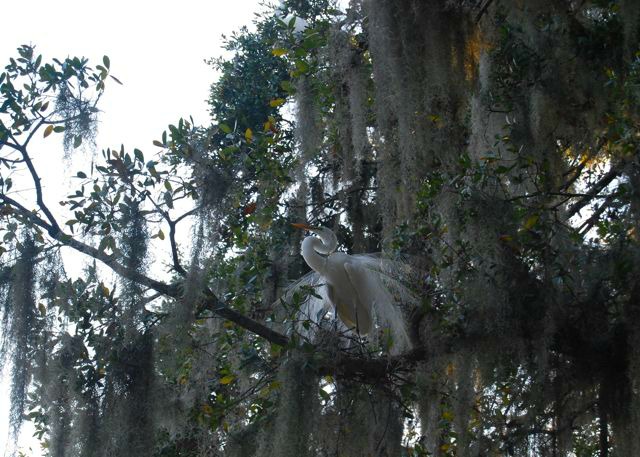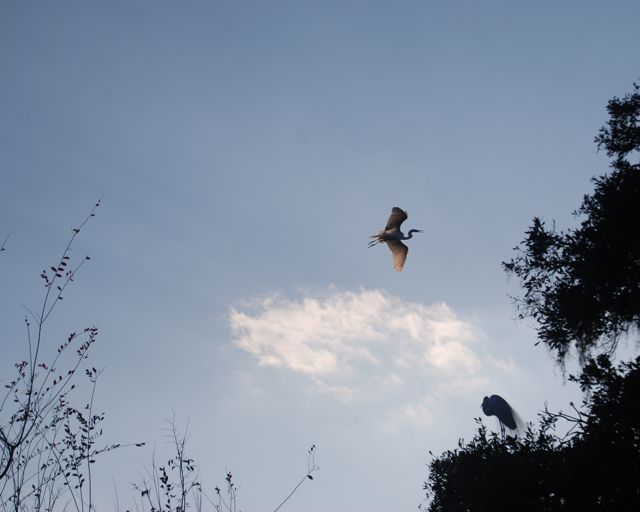 The birds were mesmerizing, and it amazed me how all the seemingly local visitors barely took a second look at them.
When I tore myself away from birdwatching to wander through the other 5 acres, it was such a treat to see azalea bushes blooming in the middle of winter, and even more fun to see them juxtaposed against the Spanish moss that covered everything.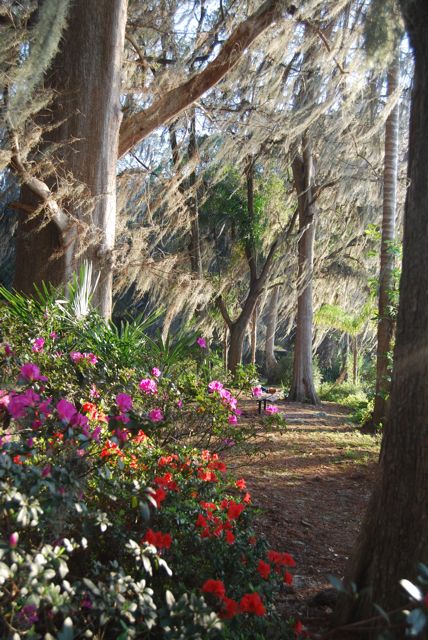 Sunset was approaching and the light was phenomenal; everything seemed to be glowing.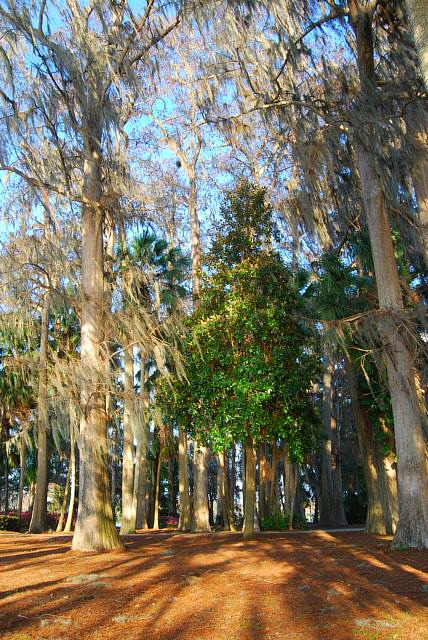 At the end of my visit I was treated to a close-up peek at one of the birds.  It was gathering a twig from the ground, then flying it up to add to the nest.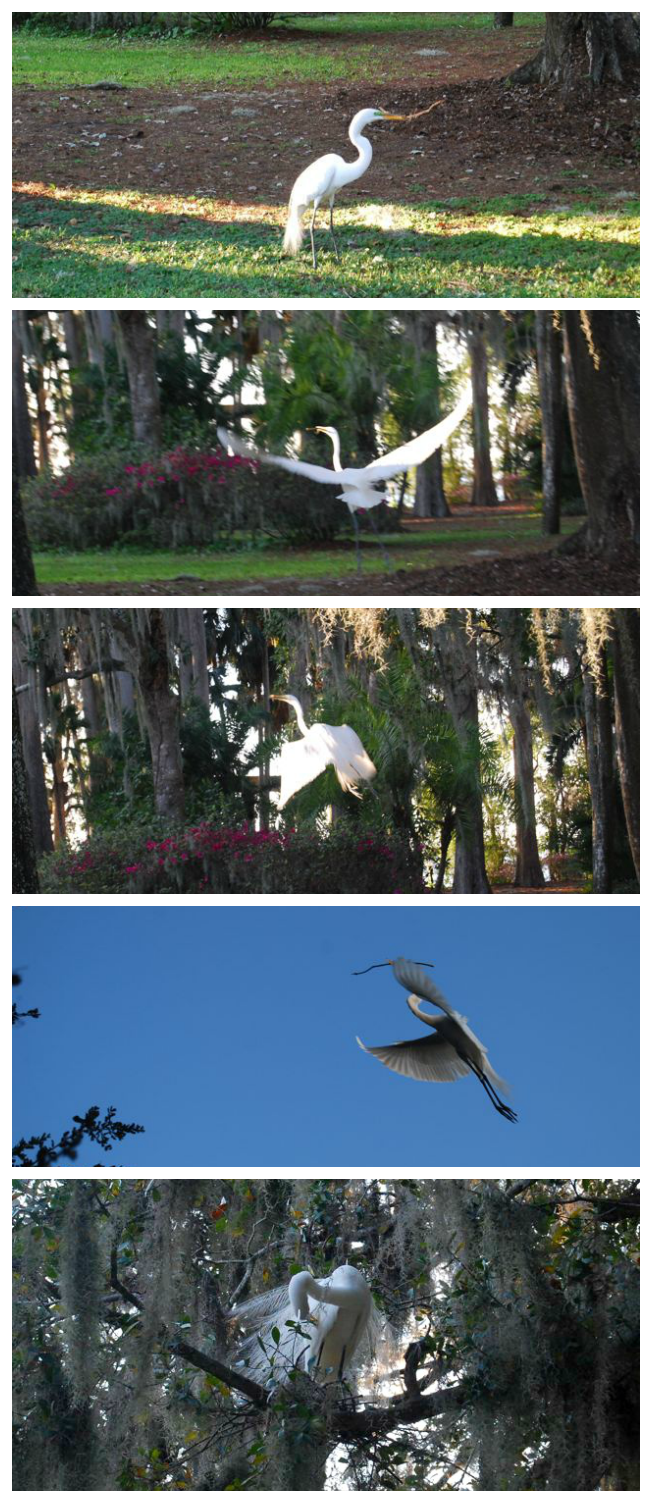 Once it landed in the nest (last photo above), I watched as the bird carefully jabbed the stick against the others, trying it over and over, until he had woven it around the other branches just right.
Watching the bird's movements and multiple attempts, I became aware of just how hard he was thinking as he worked to build his nest.  I think sometimes we forget just how intelligent other creatures are.
(If you want to see more of these amazing birds, check out this gallery of the Great White Egret Chicks!)