In my slow-but-steady quest to make The Borrowed Abode more user-friendly, I've added a new page for my moving and apartment-hunting tips.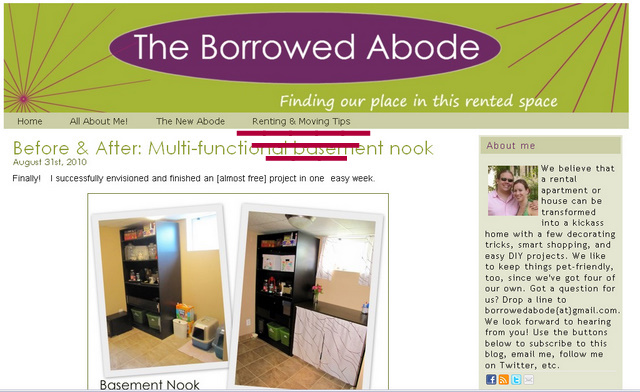 In writing the intro for the page, I realized that I've moved 10 times since my senior year of college, 9 years ago.  That's insane!
How many times have you moved in your adult life?