Kate at Centsational Girl has asked, "Where do you blog?"  First, let me just say that some people have gorgeous home offices!  I, on the other hand, have not beautified my office yet.  That's a project for the fall.
On weekdays I like to wake up early and preface my corporate cubicle claustrophobia day with a bit of coffee and blogging from the sofa in the living room, with my cat watching over me: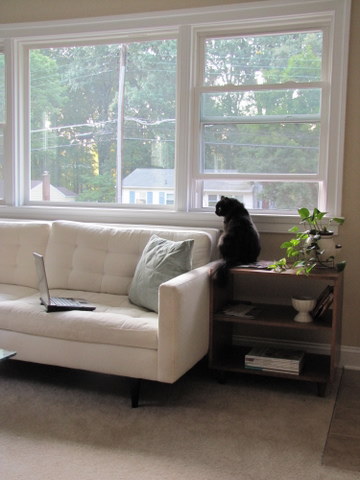 or from my back porch, where I can enjoy the sounds of the birds.  I also dig this space after work, when I desperately need fresh air: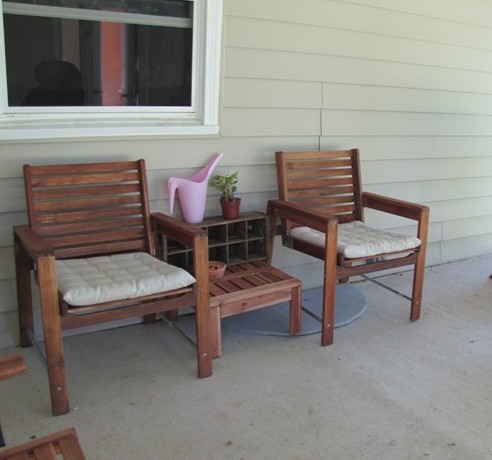 On evenings and weekends I'll often work from my office/craft studio/dressing room, which still needs some organization action: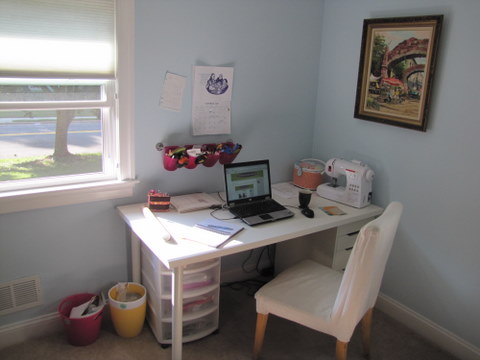 And I often blog from the bedroom before passing out for the night.
Hmm.  Maybe I blog too much?
Nah.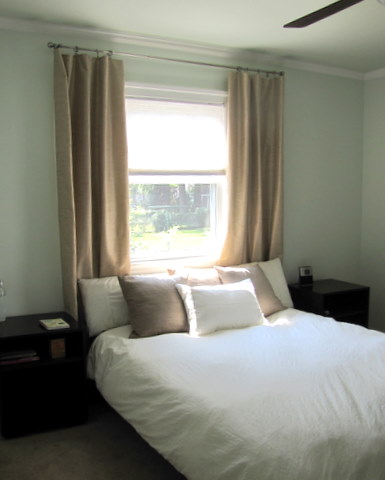 Oh, what's that?  A nightstand?  One of the ones I built myself?  Come back tomorrow or Friday for a better peek at them!