Last week a very large package arrived for Janery.  Things have been moving slowly with the shop since Christmas because I've been trying to make very rational and well-thought-out decisions for the business, as things are changing and growing this year.
One of these decisions was to purchase large quantities of fabric at a time, so that I can create more of each product in one fell swoop, and potentially get better prices on it in the process.
What do large quantities look like?  Well, decor-weight fabric comes on long 50″ bolts.  They're a bit unwieldy, and are almost as wide as my sewing table.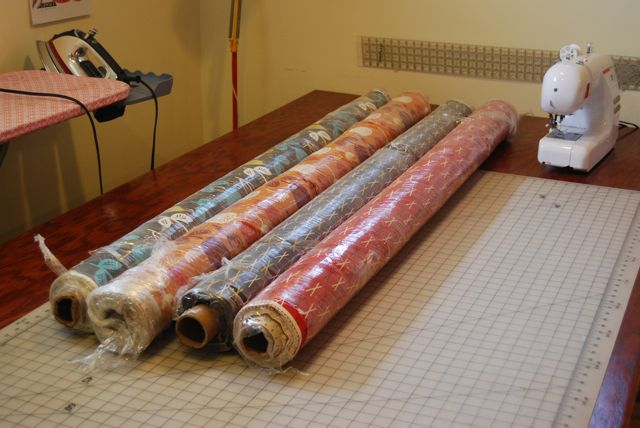 These are only the first 4 of about a dozen.  As soon as they arrived it hit home:  My current fabric storage system, the BESTA from IKEA, is most definitely not equipped to store large bolts of fabric.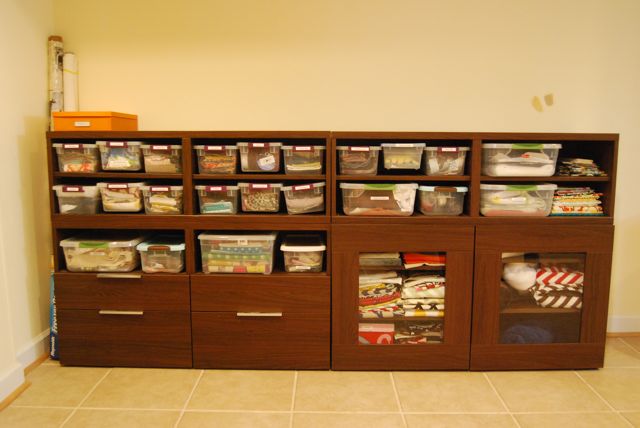 This realization led to a few logistics talks with Ryan, and now we're making a few changes to the Janery space as well as building a new fabric storage rack.  Even though it's causing a bit of upheaval, I think when the dust has settled I will finally have a solid, efficient setup that is optimized for productivity.  More info coming soon. :)