Sometimes life really has a way of throwing up detours when you try to reach your goals. And this year's many detours seem to be following a theme – cancer.  Can I just say how much I hate that one illness?
But let's back up.  I've been feeling guilty lately that I had all this hype about the new Janery website and the Charlie Cushion dog beds launching in May, and then it didn't happen.
Right now my family is my top priority, which is why it's July and the new shop still hasn't launched.
My mom is in the hospital and her cancer is out of control.  I've spent a lot of time up there and things are only going downhill it seems.  Today her oncologist told my dad and my brother that it's most likely a matter of weeks.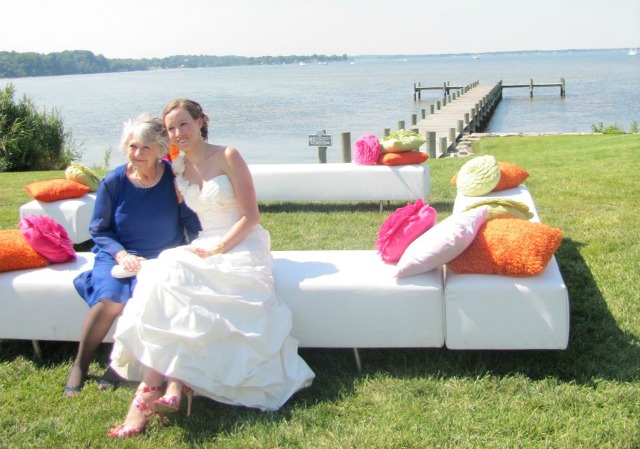 So. I'm not going to get into a lot about my feelings for now, but when your mom is dying of a terminal illness and you're only 35, it really sucks. And seeing your dad's heart breaking is the worst. Things like your blog and part-time handmade business just suddenly don't take priority.
Oh, and as if that isn't bad enough, my awesome little cat Doctor was diagnosed with intestinal lymphoma, a type of cancer, about a month ago.  It's in the lymph nodes and various parts of the intestines, so we're not too hopeful.  However, we are meeting with the oncologist who treated Charlie next week. We've been cautioned that he may not do well with chemo, so this is just an exploratory visit to weigh our options.  Right now we're looking at only 6 more months with him if we do nothing.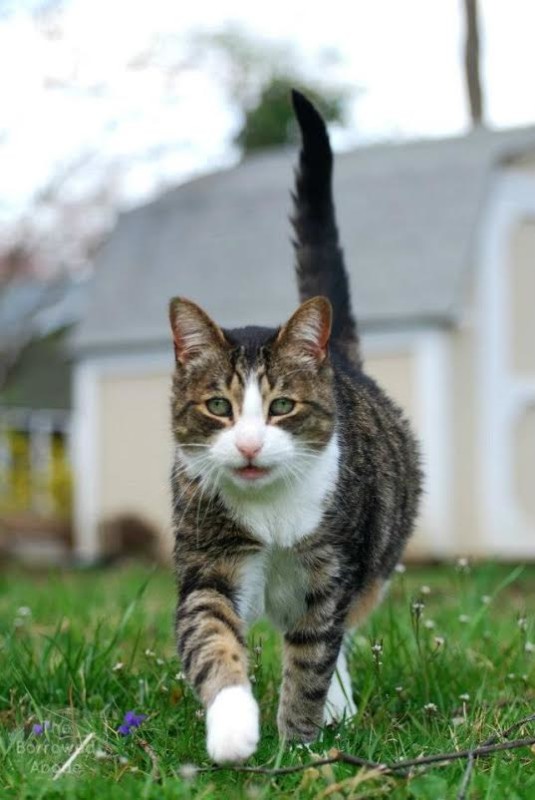 Before cancer decided to get all up in our lives again, I'd run into some other delays.  First I had  issues with my US suppliers – delays and incorrect orders. I'm still working to sort those out.  It's also taken me and my graphic designer longer than I expected to get the look of the new website together.
Janery isn't going away, though.  Behind the scenes I'm still chugging away when I can, although I have to admit my focus isn't at its best right now.  Last night I sorted through a shipment of dog bed inserts, all made in the USA, and got them labeled and stored in the attic.  I think the UPS man may hate me. . . or maybe just my friend who was cat sitting when these arrived.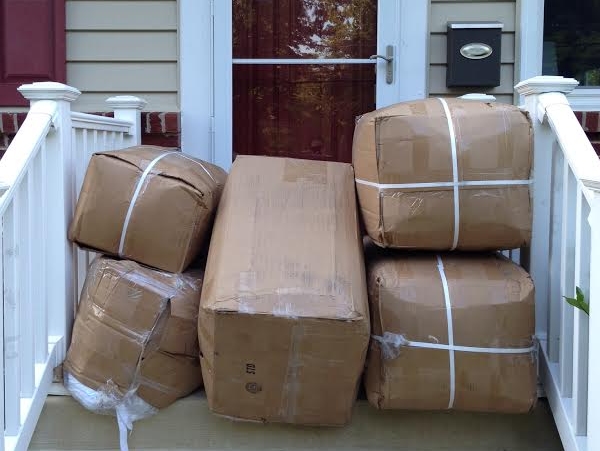 More boxes arrived the next day.  Fortunately Ryan was home to receive them.
So.  Our house is overflowing with dog beds and pillow inserts and supplies.  That means that eventually there will be a new Janery with new products.  Just maybe not as soon as I'd hoped, because family most definitely comes first.
For awesome updates & exclusive discounts on Janery pet beds, please sign up for my newsletter!