After the beautiful weekend we enjoyed here in Virginia, I think spring has finally arrived for good. On Sunday we had family photos taken at a park, and on Saturday I took Maple and the poodle for a long walk around town. It was so nice to have the baby outside in the fresh air, finally!
I have a few pillows in stock at Janery that always make me think of the warmer months. They're all made from a linen-cotton blend with the most whimsical outdoorsy prints, some of which I used in Maple's nursery. When I first discovered this Japanese fabric designer several years ago, I knew her fabrics would be the inspiration for my future child's nursery.
My square pillows are now available in three sizes – 18″, 20″, 22″ and come with the option to buy just the pillow cover or the cover with a USA-made pillow insert.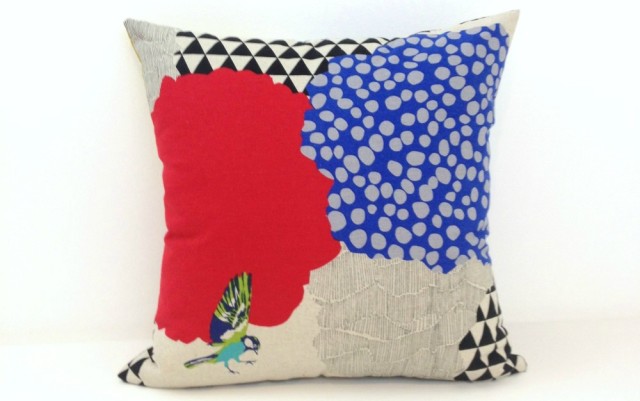 The Geometric Modern Bird pillow in neutral inspired the mural, but hurry – there's only one left!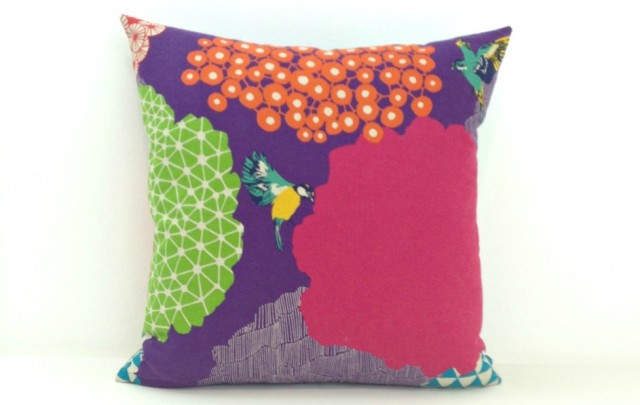 The Purple Geometric Modern Bird pillow is the same pattern as above, but with springtime colors.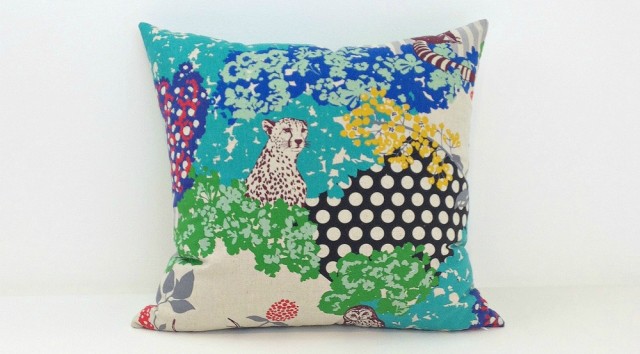 And for the animal lovers, the Forest Animal pillow with cheetahs, lemurs, owls, and more creatures.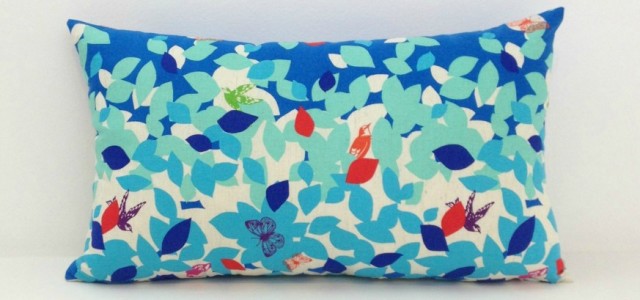 Finally, there's only one Butterfly Cascade pillow left, and that makes me so sad! This is a favorite of mine.
Everything in my shop is handmade by me, and the pillow inserts are an awesome faux-down polyester made in a small factory here on the East Coast.