Janery Studio (Formerly Guest Room)
In this rental house we were fortunate enough to get an extra basement room in addition to our family room.  First it served as a guest room, and now it has become my official Janery studio.
Located off the far end of the TV room, our basement guest room gave visitors some space to themselves.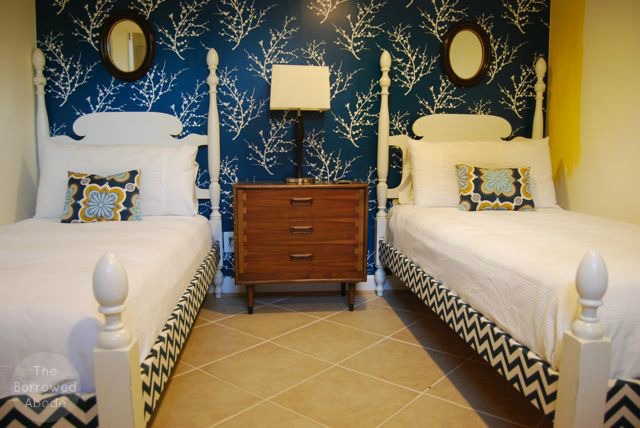 Guest Room Projects & Sources:
In Progress:  Janery Studio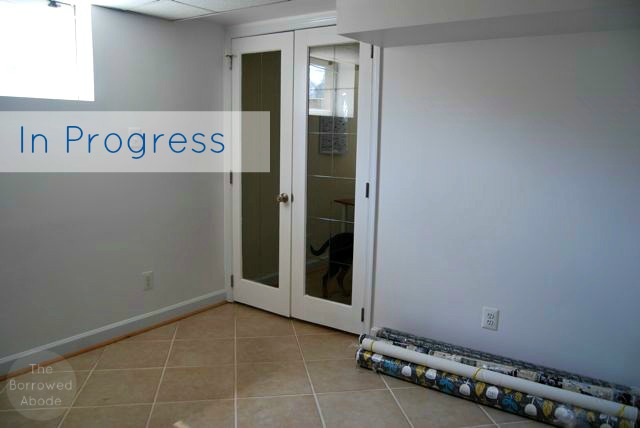 The studio is currently under construction, so to speak – so there's not much more to show about it.