My upcycled window frame jewelry organizer has been one of my most popular and most shared projects to date. Therefore I thought it a good candidate for a "how is it now" update, where I share how a DIY project has actually held up with time and use.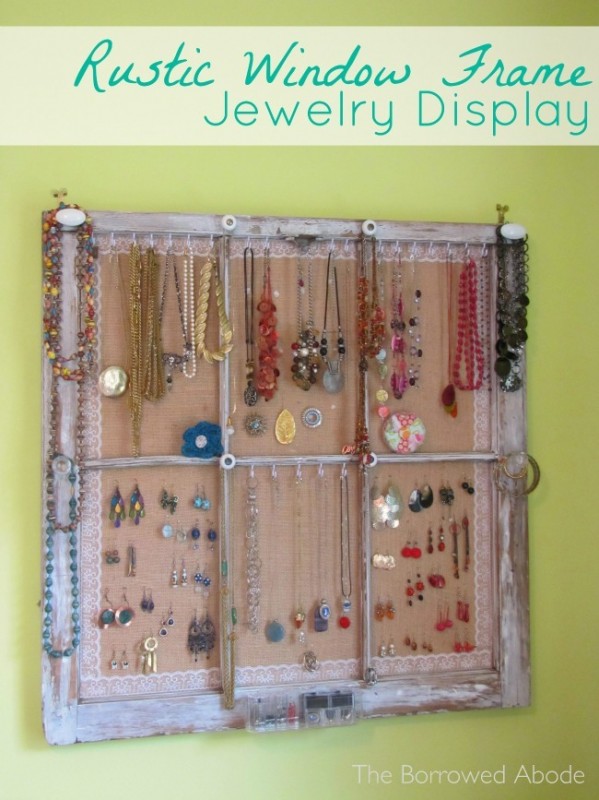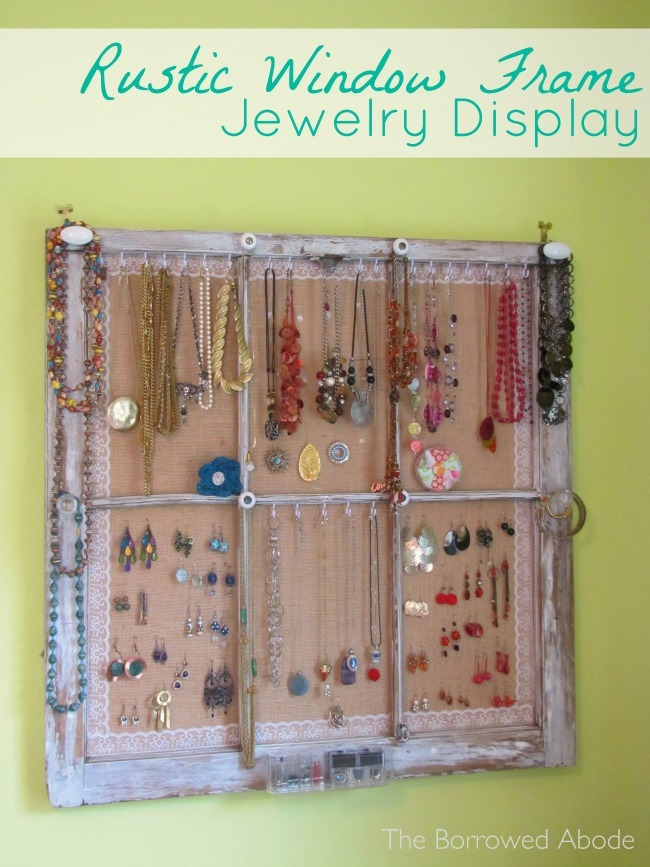 I've made two of these jewelry display windows over the years, the first having window screening in the panels to hold earrings, and the second having burlap-covered-boards in the window panels to hold earrings.
I've been using the second version, the burlap and lace one, for more than 2 years now. I'm pleased to report that it's working just as well now as it was on the day I made it!
If you're contemplating making this yourself, I strongly recommend the burlap version over the metal screen version. The metal screening was hard to work with, and the burlap looks nicer.
Having my jewelry hanging on display has made it so easy to see what I have and to easily put it away when I'm done wearing it. I'm really glad I came up with this idea and I can't imagine going back to a different jewelry organizing system.
The verdict? I'd give this DIY project an A+ for durability and usefulness.
If there's a particular project of mine and you'd like to know how it's held up over the years, just let me know in the comments!