In April I shared the Guest Room "Reveal" – in quotes because it wasn't a finished in my mind – and told you I was taking the room apart.  If you guessed that I was clearing the space out to turn it into a dedicated workspace fro Janery, you guessed right.
For the longest time I was pondering the idea of transforming the guest room into my Janery studio, since Janery is something I spend time on every week, and guests are only occasional.  I think that's why I was so unmotivated to finish decorating the guest room, because in my gut I felt it wasn't the right use of the space.
Having my Janery studio share space with our basement TV room has been a total disorganized disaster.  I think it's mostly psychological, but I have really had trouble working in that combo lounge/business space over the last year.
Then, when my first big bolts of fabric showed up needing a large storage rack, I realized that it was time to get serious.
With that in mind, I emptied the room a few weeks ago, and set about transforming it into a sensible workspace.  This fun ensued, but then you always have to have chaos before you create order: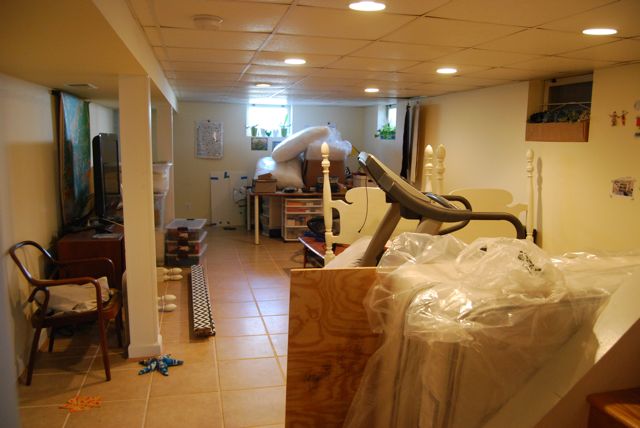 I moved my sewing table and storage into the space, using this floor plan.  My sewing table is quite large for the space, and if it gets to be too much I have a back up plan for turning it into an expandable yet smaller table.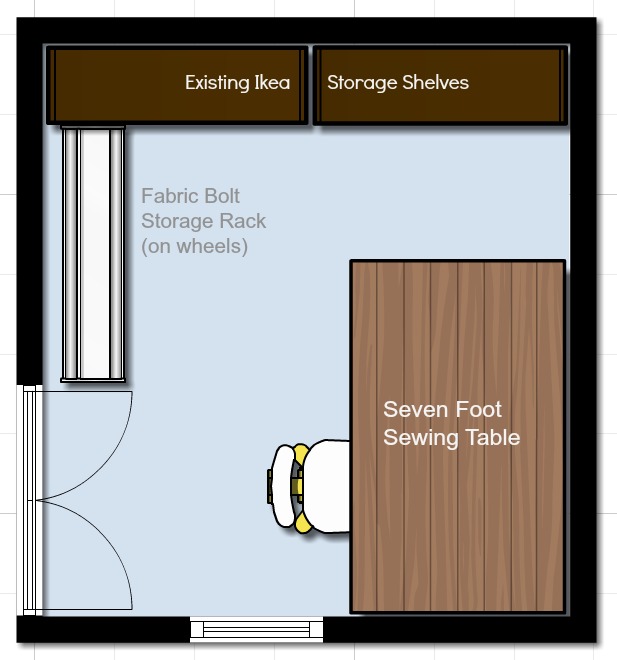 Then I set about building massive 10-foot shelves for part of the space.  It was quite an adventure that is still in progress, because it didn't turn out right the first time: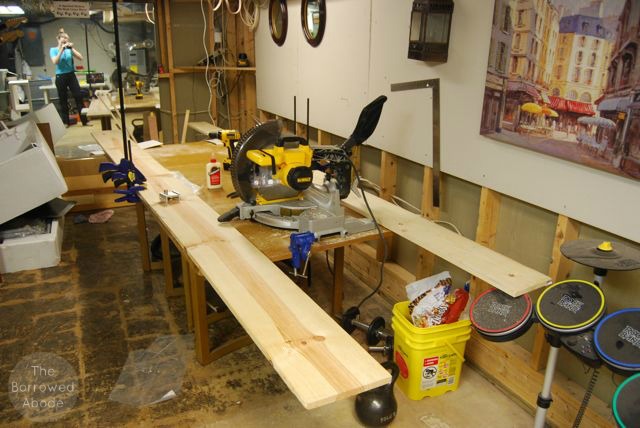 Depending on how much I can finish before we leave for Italy, I'm looking forward to sharing the progress with you over the next few weeks.
It's not finished yet, but already I know the change was right.  Not only do I now have a truly pet-free studio, I can enter the room, close the door, and know that it's work time.