This weekend I freaked out when I realized Christmas was only two weeks away.
"No, Jane, it's not two weeks away," Ryan said in his infuriatingly calm voice.
"Yes it is! This is a disaster! We should have decorated last weekend, now it's too late!"  I said.
"It's more than two weeks," Ryan argued.  " It's more like 16 days."
Two weeks?  16 days?  Same thing.  Christmas is too close!
Clearly, I realized, Ryan had no understanding of the Crucial Christmas Curve.   In my imaginary little world, you must decorate approximately 3 weeks early, because you need to be able to enjoy it for as long as possible before Christmas.  Otherwise, I feel like, what is the point of all the change in decor?
I've had trouble getting into the Christmas feeling this year, simply because the weather has been so darn bipolar.  One day it's 35 degrees, the next it's 68 degrees and kids are walking to school, in December, in shorts!  What the heck, weather? 
I think my other hesitancy is that this year I'm trying to keep life more simple and more focused on projects that are useful in the long term, and Christmas decorating and projects seem so silly when I realize that we won't even be able to be home for Christmas.
Every year we have to run around doing holidays with a million families in a million places.  I enjoy the time I spend in each part of Thanksgiving or Christmas, but at some point I'd really like to spend a holiday in our own home.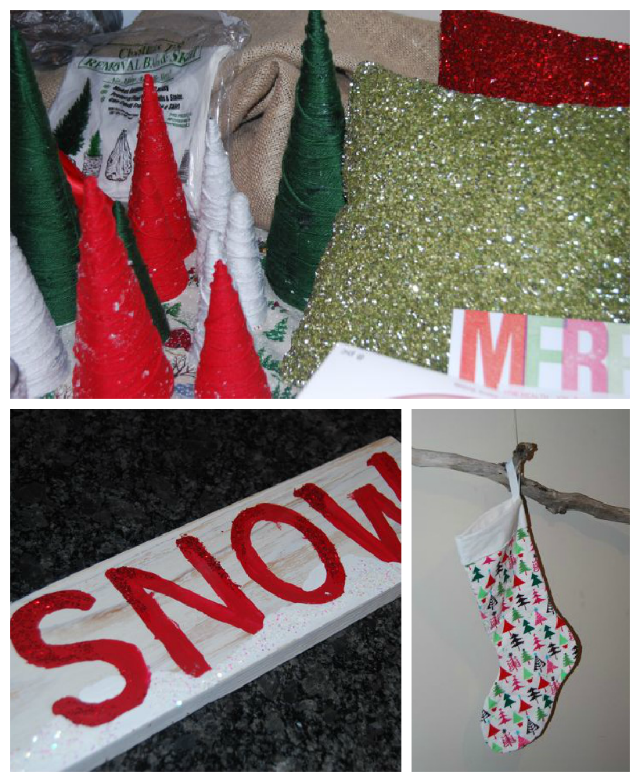 In addition to having a mini-freakout about the proximity of the holiday, we made a whirlwind trip to Richmond to see 2 of my 3 Richmond BFFs while checking out a craft show.  My friend's little guy has grown so much in the three months since he was born.
Ryan got major points, as usual, for being amazing with the baby.  Bottom left photo shows his calm demeanor when I handed him a screaming baby. (I freeze and don't know what to do with a screaming baby.)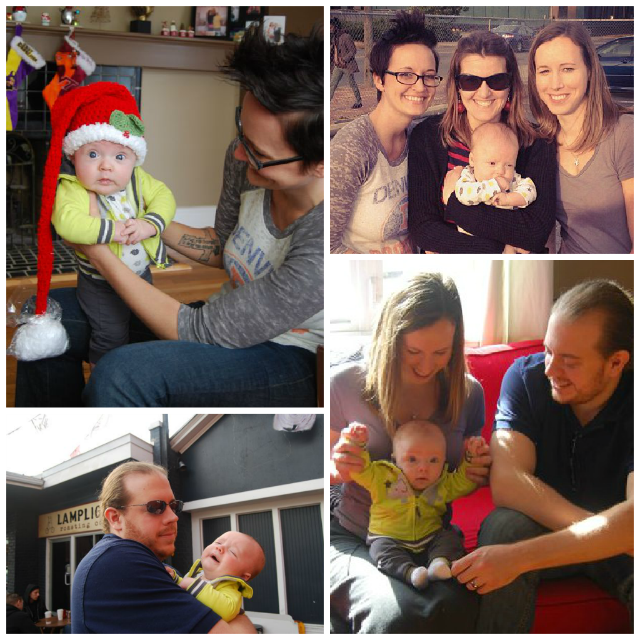 My friends introduced me to an awesome new(ish) coffe source in Richmond:  Lamplighter Roasting Company. The delicious coffee, awesome outdoor space, and location in the heart of the Fan district means this will surely be my new go-to spot when I'm in RVA.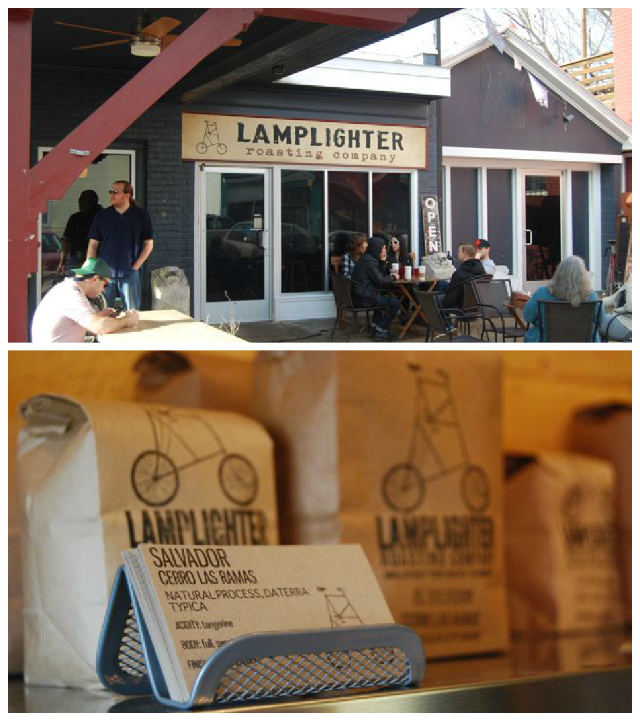 Finally, my friends let me drag them to the Richmond Craft Mafia's Handmade Holiday Market as the last stop of our whirlwind visit.  I wanted to check it out because I'd love to apply for the spring show they do, but the booth space is only 4×6 feet – much smaller than my normal 10×10 foot space at outdoor shows.  I wanted to see the types of vendors, snag some holiday gifts, and figure out how on earth I could make the space work for my products.
The show was overflowing with unique and awesome artists.  I can't wait to show you my many favorites later this week.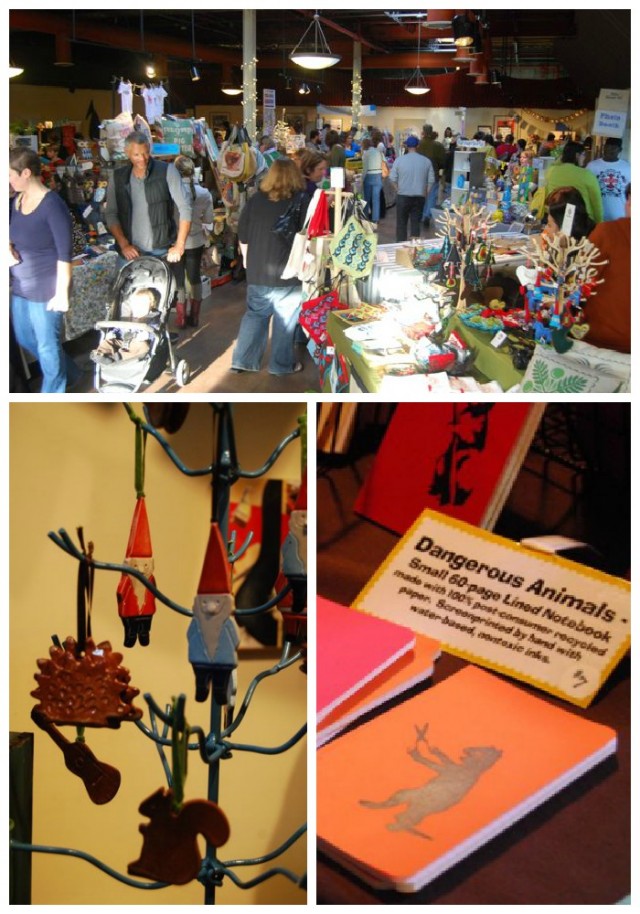 Now it's your turn:  What did you do this weekend, and are you ready for any of the winter holidays?? 
I recently turned off the Disqus  commenting plugin I was using, so comments should be easier for you to use now.