Time for a quick little Thanksgiving version of my Weekend Roundup.
The holiday was crazy busy and filled with lots of driving, but good.  Ryan and I had to fit in three Thanksgiving meals – two on Thursday, which involved driving between Delaware, Philly, New Jersey, the puppy ER* and back to Delaware. One with family friends on Saturday, at my parent's house, which seems to have become an Official Family Tradition.
*Learned on Thanksgiving: Purses containing packs of gum should not be left in reach of Smart Poodles.  Turns out Xylitol is extremely harmful for animals, causing hypoglycemia and possible liver failure.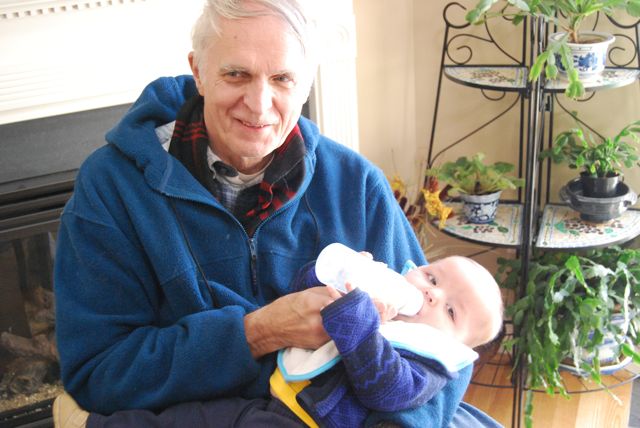 Friday my parents and I got to spend time with my brother and his kids.  Both his little baby son and his toddler daughter are awesome and adorable, but I'm better at hanging out with a toddler than with a baby – I think that's why I took a million photos of my niece 🙂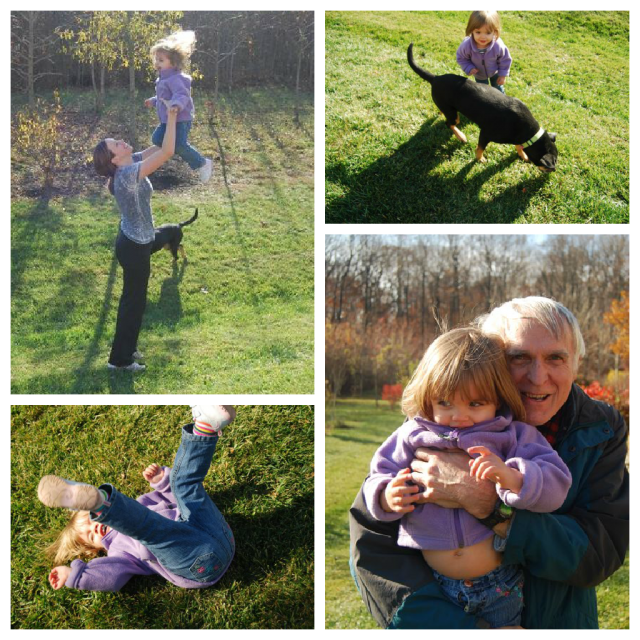 While she was visiting, I taught her how to Roll Down a Hill.  She thought it was the most awesome thing ever . . . even though she'd roll down and then go to great effort to roll back up 🙂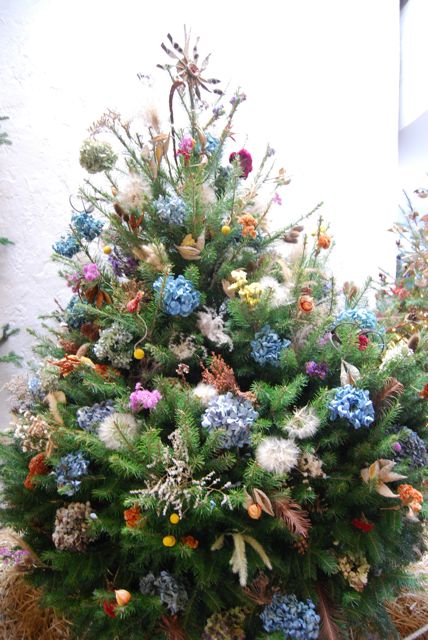 We also visited the Christmas tree and train display at the Brandywine Art Museum, near Chadds Ford PA.  They have a wonderful collection of original Andrew Wyeth and Jamie Wyeth art, but my 8-mo-old nephew didn't appreciate it.  Go figure.
The train display takes up a huge room and they have multiple train lines and all sorts of little towns set up. I had trouble photographing it because of the crowds.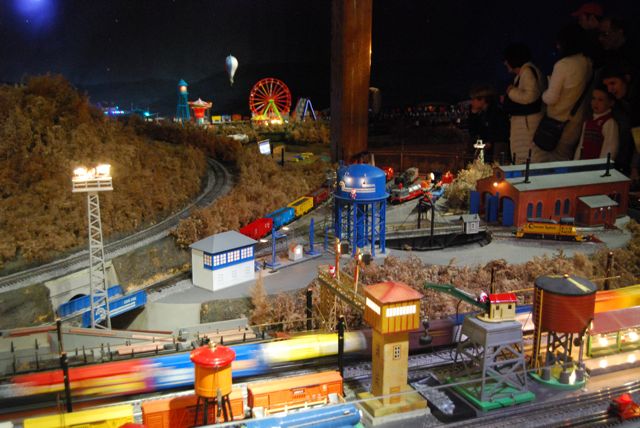 At our family's Saturday Thanksgiving, or Thanksgiving Pt 3, we had the usual. My mom pulled out her fall table linens, my grandma's awesome china, and the crazy Pilgrim/Native/Turkey candles that we've used in holiday tablescapes for at least 30 years.
And then when we all sat down to eat the cat hopped up onto a chair, thinking she would join in the feast.
Classic.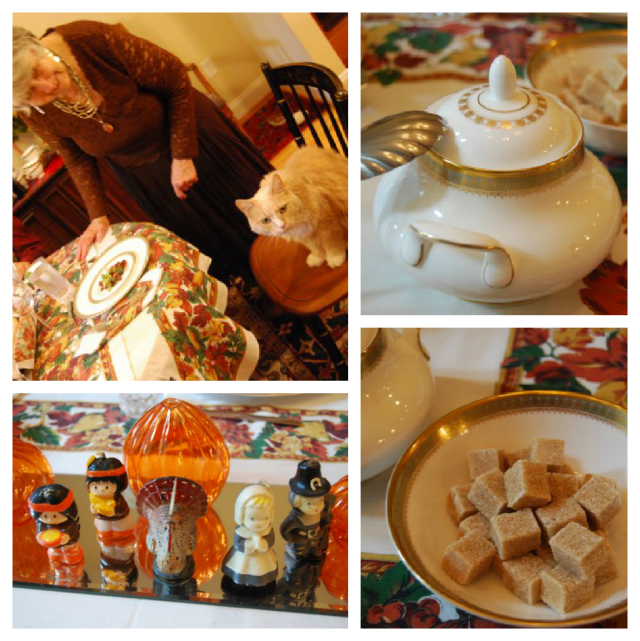 So there you have it. Only a few of the highlights of our three Thanksgivings, belated though this may be.
How was your holiday? Do any of you have to do multiple holiday occurrences too?  We're still not sure how to handle Christmas this year.