Christmas decorating can pose a problem for apartment renters and even home renters like me, because we often don't have a fireplace and mantel to decorate!
Ok, so maybe it's not a huge problem, but because I love to hang stockings it bugs me.  My solution?  A rustic branch, hung on the wall and draped with a pine garland, creating the feel of a fireplace mantel and a safe place from which to hang our Christmas stockings.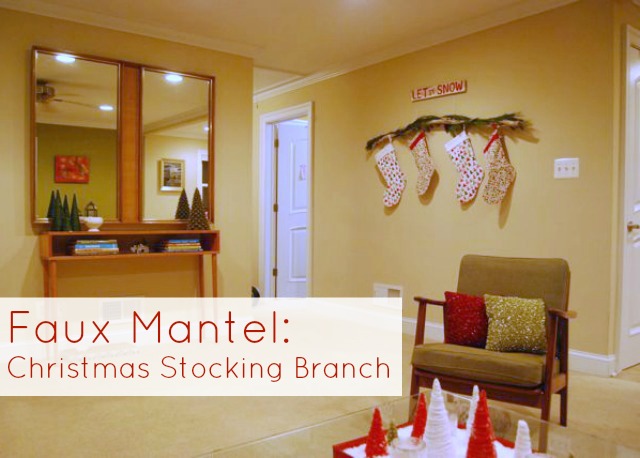 Think of this as a not new, but improved project.
During our first Christmas in this borrowed abode, I solved the problem by hanging a branch on the wall with some Command Hook products.  Thanks to Pinterest, I now see that Christmas Stocking Branch pinned all over the place – and it bugs me because every time I look at it the branch looks like a massive centipede crawling on our wall: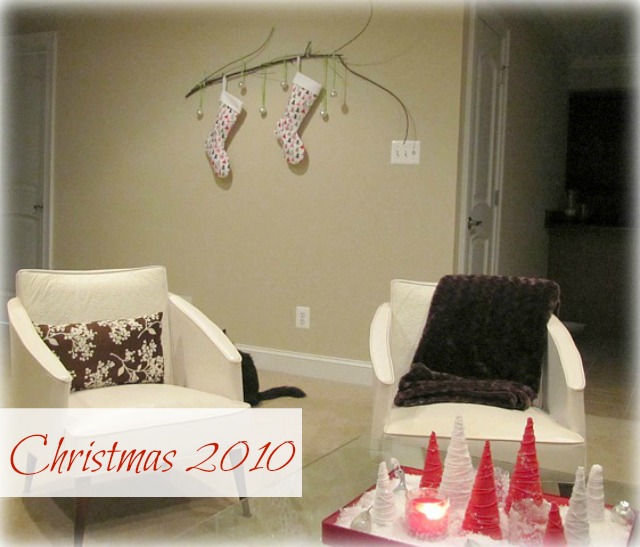 So here's how I did it this year.  Not only did I find a sweet, weathered piece of wood at a river, I also used a different hanging system.
I used two small Ook Hooks because they use small nails but create a strong hanging system.  I installed them about 1 foot higher than I wanted the branch to hang.  Then I created two long loops of fishing line to hang the branch from, since fishing line is clear.  You can also find clear, strong line in the bead section of the craft store.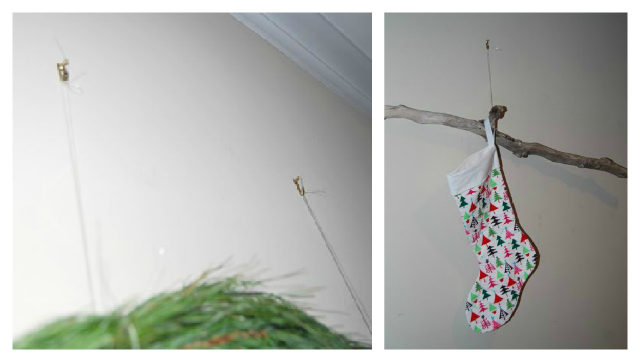 In real life you really don't notice the clear string that the branch hangs from.  But what you would notice are the hooks – so I created a small "Let it Snow" sign to hang over them.  I simply used a board, some craft paint, and glitter.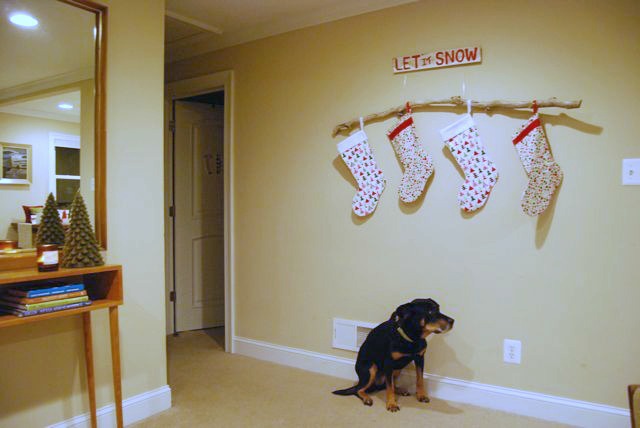 Charlie and I thought the wall still looked a little sad with the stockings hanging on a naked branch, so I added a fresh pine garland.  I wound it around and held it in place with by tying it with a few more pieces of the clear fishing line.
Perfect!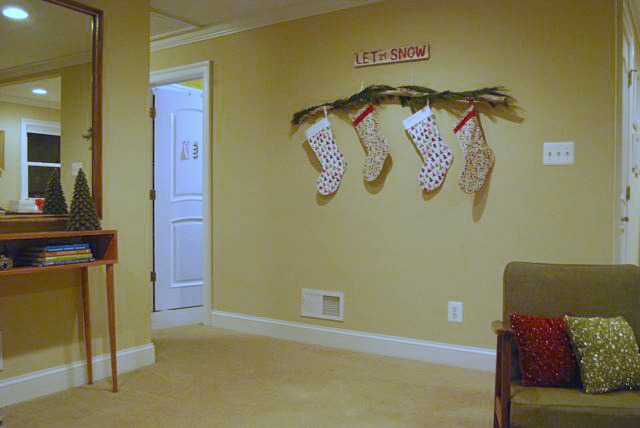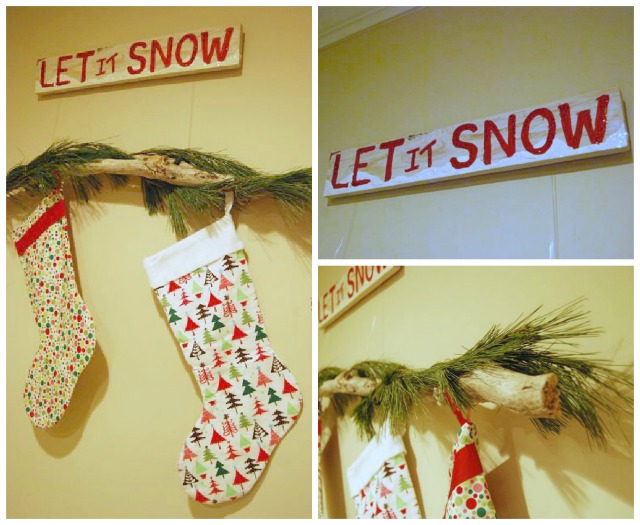 The fishing line is strong enough that we can put some small treats in the stockings.  The key is to get twine that is rated at 10 pounds or more.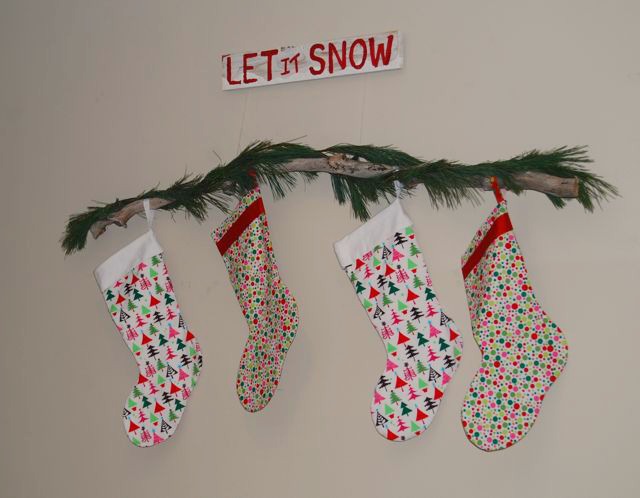 I was so excited to finally, finally get this project completed.  We're still working on setting up the rest of our decor, like the Christmas Yarn Trees and our actual Christmas Tree.  Let's hope it's not an insane saga like it was two years ago. 🙂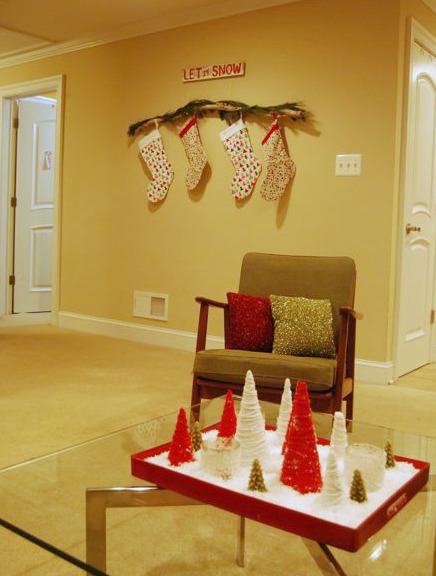 If you rent, how do you deal with your lack of a mantel when it's time for Christmas (or winter) decorating? Or are you one of those lucky people who actually has a fireplace to hang stockings from in your rental home?