The basement guest room is progressing very slowly.  I still need to buy sheets for the beds, but I am not sure exactly where I'm going with it, so I don't want to rush and make poor design decisions.
This week's big accomplishment?  I've hung this vintage mirror in the guest room –  and I rescued it from my parents' basement.  The plan was to paint it a nice warm yellow, to add some contrast to the space.  But now I'm not so sure.  Should it remain the way it is, with a vintage bronze-y feel?  Does everything really need a coat of paint?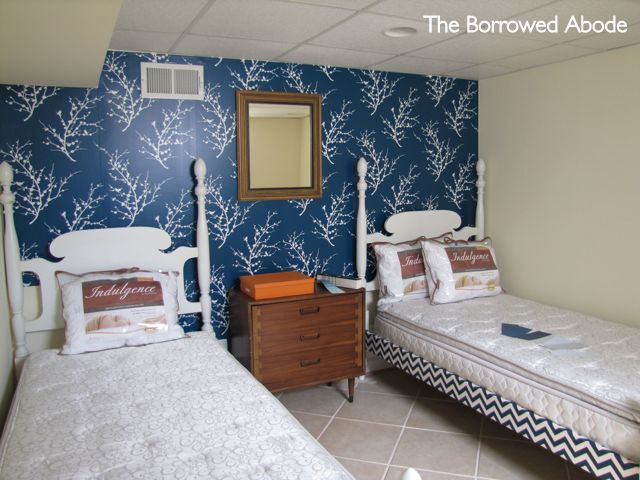 Ponder that, would you, and let me know what you think. In the mean time, I'm heading out of town for my bachelorette weekend.  Can't wait to have so many of my closest friends in one place.  That's a very rare occurrence!