Yesterday was so freakin' fantastic.  Desperately in need of more prep time before next weekend's big craft fair, I took a day off work without pay (because I'm low on vacation time).  I spent the day and night sewing, and though I went to bed that night with an aching back and pin-pricked fingers, it felt good.
I already know that ideally I'd like to build  a small company where I design products, and have my employees produce them (because I don't want to spend all day every day hunched over the machine) but you have to start somewhere, and put in the hard work yourself.  And it was fun, sitting there by the open window, listening to a combination of thunder, rain, and some fantastically loud dance tunes.  I was seriously on fire!
The funny thing was, I was way more productive than I am on weekends – and I think it was all about my state of mind.  I simply approached Wednesday as if it were a true working day, where I had to work from morning to night; not a weekend where I "hoped to get work done."  Does that make sense?  It's silly, but true – and it's something I want to remember for future "working weekends" so that I can maximize my productivity.  There was also something invigorating about the knowledge that, if I do a good enough job, that truly *could* become my typical work day.
These guys certainly would like for that to be a typical work day.  They have a lot more fun (or so they think) when someone's home with them to let them in and out  about 20x a day.  And when they're not busy going in and out, or barking at the mail man, they are happy just being my cheerleaders:
Back to the work day.  I finished up a ton of fun and colorful throw pillows – all the while remaining impressed with my self-taught invisible zipper skills.  Mad skillz, yo.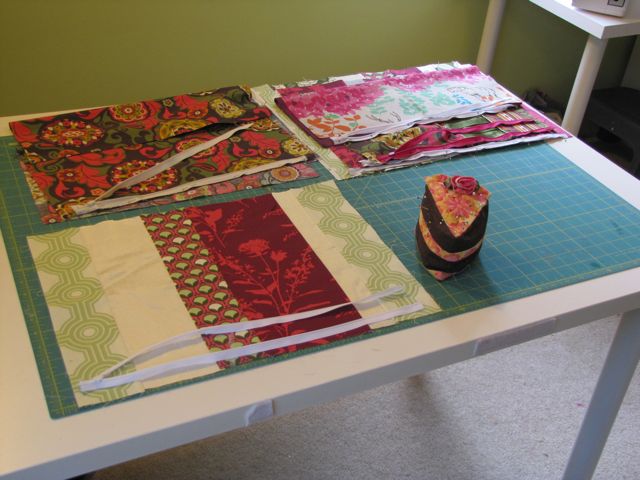 While working, I enjoyed the fruits of my new organizing labor.  What organizing, you may wonder?  Well even though it's not readily apparent, I implemented a bit more of a system for product creation.
I had all these stacks of pillow covers in various stages of completion – and finally I realized that I should create labeled spots for them.  The only open space was on the top of my shelving unit: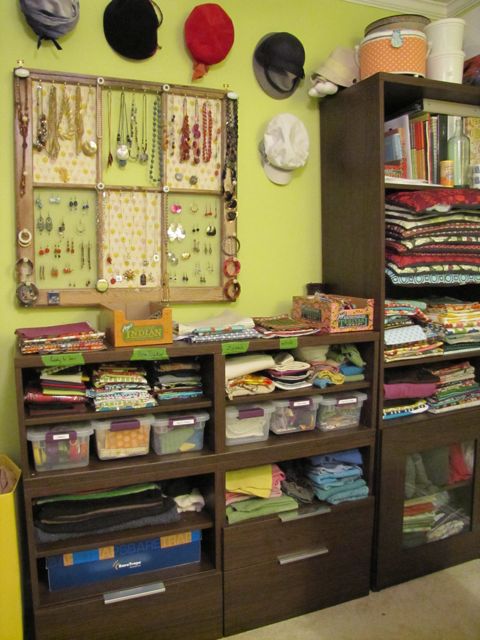 Because time was of the essence, I didn't go for a fancy, blog-worthy approach – I just made my piles, and then labeled them with some tape and a marker.  "Ready to sew"   "Piece Together"  "Zipped"  "To Finish" and then scraps.  I'm temporarily using a few cardboard boxes (which I have collected for a fun new up-cycling project!)  to keep things sorted, as you can see.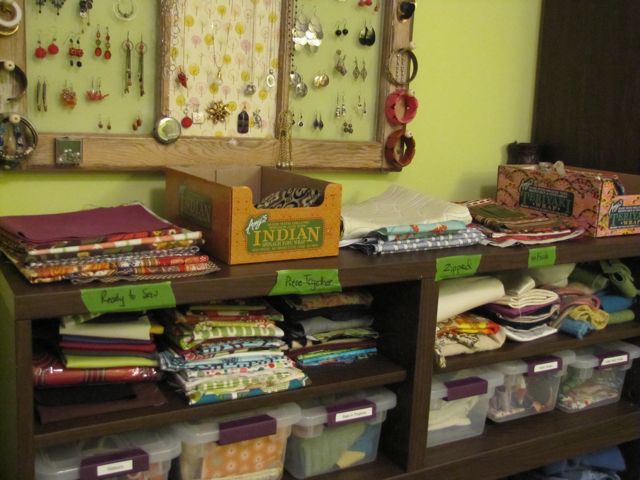 Another part of the day was spent dissecting ugly old blazers and suit jackets.  (This task is especially productive when paired with episodes of Ally McBeal on Netflix. )  Wait, what?
That's right, I'm totally reincarnating ugly 1980's style powersuits as fun, modern pillows (and other things).  Finally, there's a good use for those women's 2XL fuschia and orange blazers that go to Goodwill to die.  And yes, I'm watching Ally McBeal.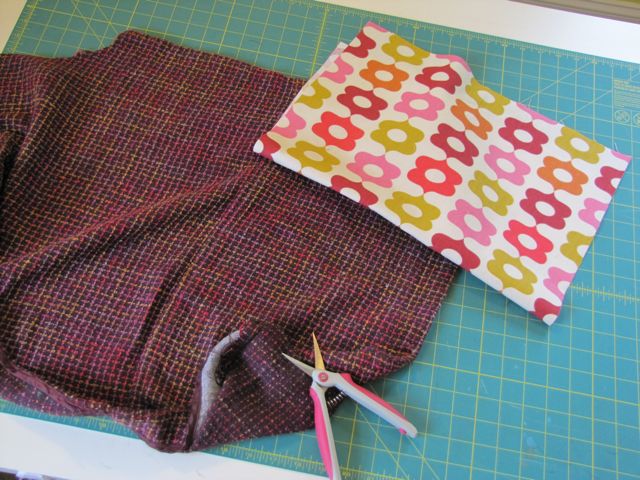 I thought this nubby maroon blazer went particularly well with the modern Calliope  print by Jessica Jones.  Isn't it a fun combo?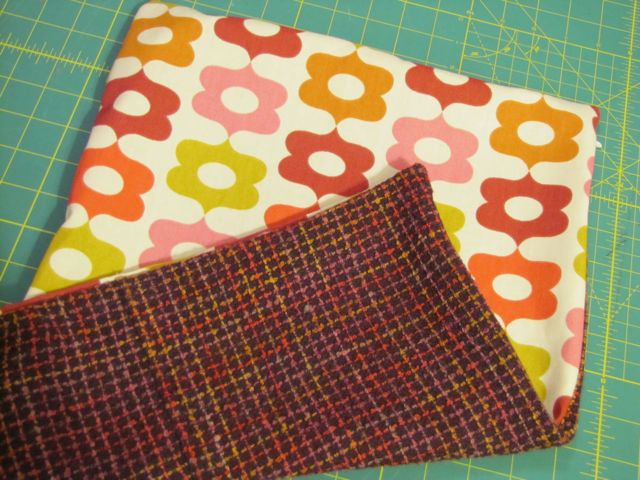 I haven't photographed many of the products yet, but here's just a bit of a teaser.
I'm loving playing around with collage pillows, where I use strips of different fabrics.  This one is made with various Japanese fabrics as well as some cotton velvet: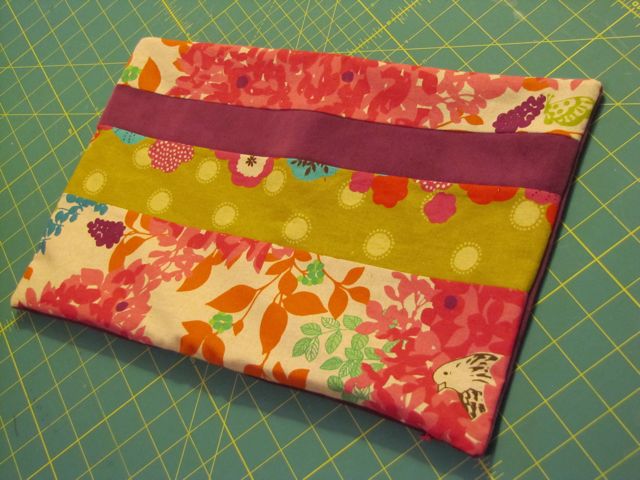 A gratuitous shot of my sexy lil' invisible zipper   🙂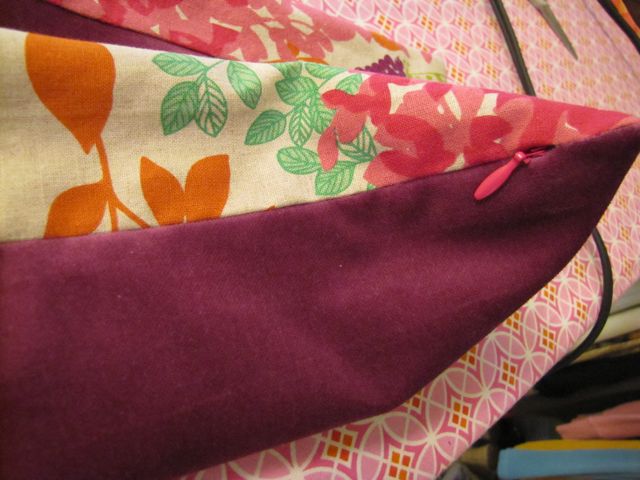 I also used some of that Japanese fabric to make some fun little sunglasses cases.  Actually, they're not so little.  I sized them a bit bigger and wider than you might be used to – because I was tired of finding cases that were too narrow to hold my big, wide sunglasses – you know how the big fat glasses are so popular right now.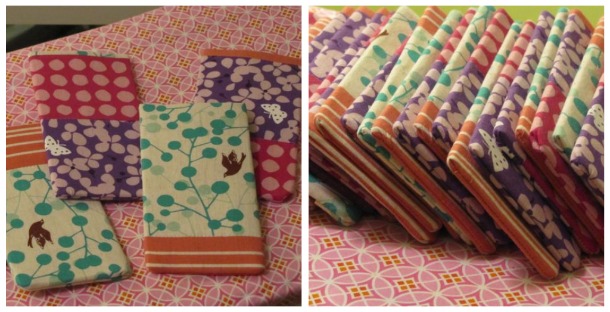 I also made some cases from scraps of felted (shrunken) wool sweaters and quilting cottons.  I LOVE them.  Big-fat-sloppy-wet-kisses love them.
Let's take a moment to talk about this item. I had NO intentions of making sunglass holders. None whatsoever. But I just was inspired one day, and grabbed some scraps and played around.  And I had so much fun, and the idea worked, so I decided to make more.  I really love mixing and matching fabrics and textures, and finding new uses for old fabrics.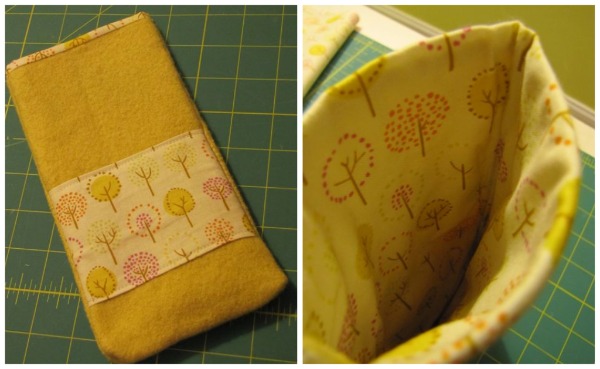 And speaking of reusing old fabrics, would you like for me to share some tutorials for making items like this in the future?   I'd really like to learn how to make patterns, actually, because a part of this process that I like the most is the figuring-out of how to create things.
And. . . now this blog has gone down the path of rambling.  Perhaps that's a cue for me to end it . . . and get back to sewing.  Or making dinner.  I have no idea where Ryan is, I came home from work and thought he was on a conference call in his office, but I just checked and he's no where to be found.  His car is in the driveway. So I think I'll make bacon-wrapped chorizo sausage. Yes, you read that right.  Bacon-wrapped-sausage. It was that kind of day.  And we have both in the fridge.
Next up:  I'll share how I've created a simple little inventory system to track items and prices.