Thanks so much for visiting - Please subscribe to my RSS Feed or come say hello on Facebook!
I used to really love this grouping of geometric wall art at Crate and Barrel.  Of course the C&B version is $420.  Heck no.  I'd DIY it with some pretty wallpaper and/or fabrics.  We have a big blank wall in our living room – where the Christmas Stocking branch currently resides – and we'd like to eventually find a sweet original painting for it.  But that could take a while.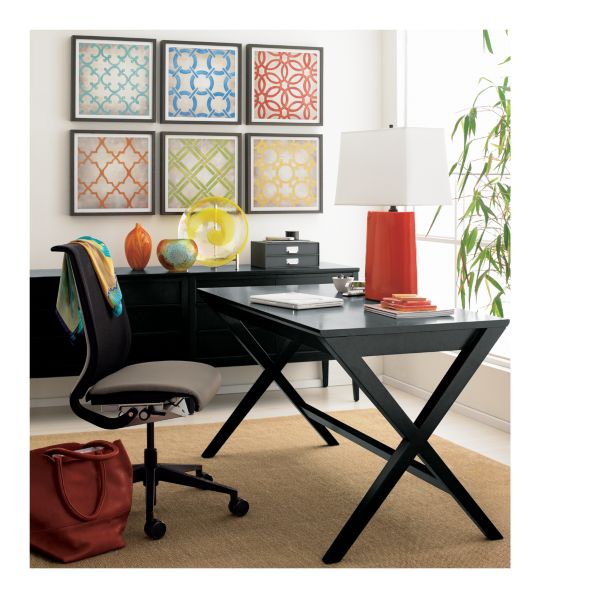 But now I'm starting to think that this is a "look" that is on its way down to being tired and worn out, kind of like the zebra rug phase, or the starburst mirror. It feels a little typical to me – maybe becuase I've seen so many bloggers that have done a DIY version of it already? Or because every store from here to Timbucktu has done groupings of square art?  I can't decide.
So what do you think? Hot, or not?